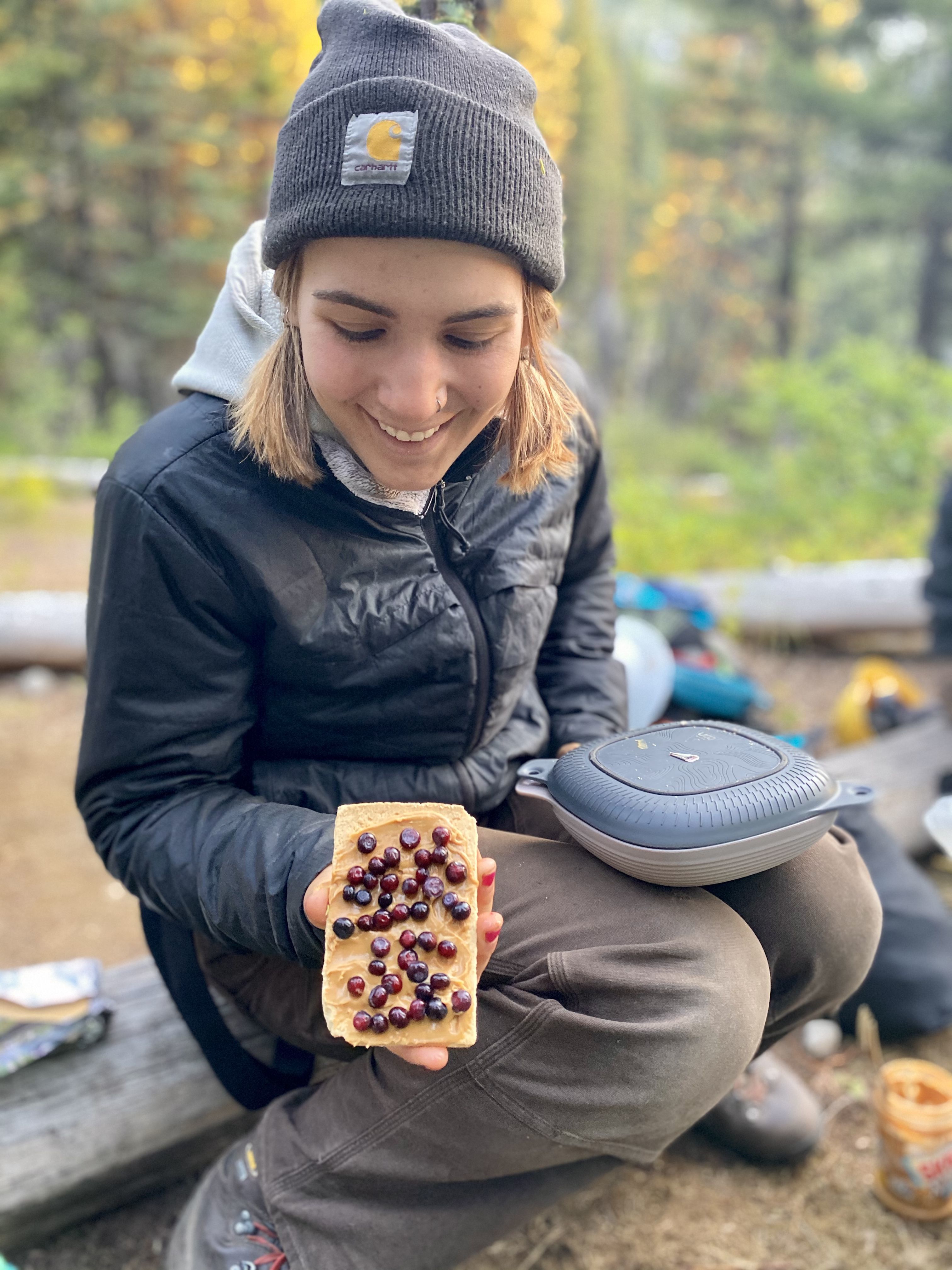 The All Women's Crew has faced numerous challenges this season. From our backcountry training hitch in 102 degrees with no cloud cover to our first full eight-day hitch with rain, hail, wind, and snow putting us alone in our tents thinking we may never be dry or warm again. To illnesses and infected toes and a killer bee, all testing us and keeping things interesting just in case cutting a pile-up of huge trees over a creek crossing wasn't enough. Going through all of that made us stronger individuals and a more capable and close-knit crew, but what it really did for us was make us appreciate the little things so much more.
We were blessed with two hitches at the beautiful Tin Cup trail in the Bitterroot National Forest, near Darby, Montana. Tin Cup is the supposed "crown jewel of the Bitterroot", and after spending sixteen days on that trail, we learned just how true that is. But what Tin Cup really blessed us with was Huckleberries.
Being out in the woods and carrying all your belongings on your back means a large lack of fresh food. To be able to reach out and grab a big juicy huckleberry from right off the trail is a ginormous mood booster. When you're climbing up the trail looking for another fallen tree, exhausted from already hiking many miles and cutting many trees, nothing can get you to keep going like a handful of fresh wild huckleberries.
There was one day on this second hitch at Tin Cup where we had about a four-mile hike back to camp after cutting and moving trees all day and we slowly jaunted down the trail, filling our Nalgenes with huckleberries. I looked around and watched the joy in my fellow crewmates' faces, thinking of how far we have come together and that all it takes to give us this much happiness is a Nalgene full of huckleberries.
The next morning we all got to add some joy to our morning by adding huckleberries to our usually pretty boring breakfasts. My creation was dino eggs oatmeal with peanut butter topped with huckleberries. One of the crew leads, Sierra, added a sprinkle of huckleberries to her peanut butter-covered pop-tart. Emma added her stash of berries to her granola with coconut milk, and Julia brought a zip lock bag full of berries back to Missoula with her.
Going through all of those hardships, or as we call them, bummers, together really made us a better crew and more capable to take whatever is thrown our way. But now we know all it really takes is some fresh berries miles deep into the backcountry to give us all the joy in the world.