By serving with Montana Conservation Corps, you will develop as a person, a citizen, and as a leader while working outdoors in the wild and rugged landscapes of Montana, Wyoming, South Dakota, and Idaho. 
We often see applicants who don't realize they are qualified to take on a role here at MCC, especially those coming from marginalized communities. MCC is a developmental program and it is our job to teach, train, and develop leadership competencies in our participants. We recognize that people come with a wealth of experience and talent beyond the technical requirements of a job, therefore our job descriptions are guidelines, not hard and fast rules. Your experience, which may include paid and unpaid experience, including volunteer work, helps build the competencies and knowledge that translates to our openings. We encourage ANYONE to apply that has an interest in not only conservation, but bettering themselves for the future.
What Qualities Make a Successful Crew Member at MCC:
A passion for service, the environment, and conservation.
A positive mental attitude and seeing others with positive regard.
Adaptability and flexibility.
A commitment to serving the whole term.
A growth mindset - coming willing to learn, grow, and challenge yourself.
What Qualities Make a Successful Crew Leader at MCC:
In addition to the qualities listed above for our entry level crew member positions, successful Crew Leaders also demonstrate:
A commitment to motivating others and their success.
A willingness to engage in hard conversations, resolve conflict, and communicate openly
A desire to enhance your leadership capacity
A desire to hone your personal leadership style 
Enrolling in a term of service with MCC is a big commitment! Here's what you can expect while serving on an adult conservation crew:
---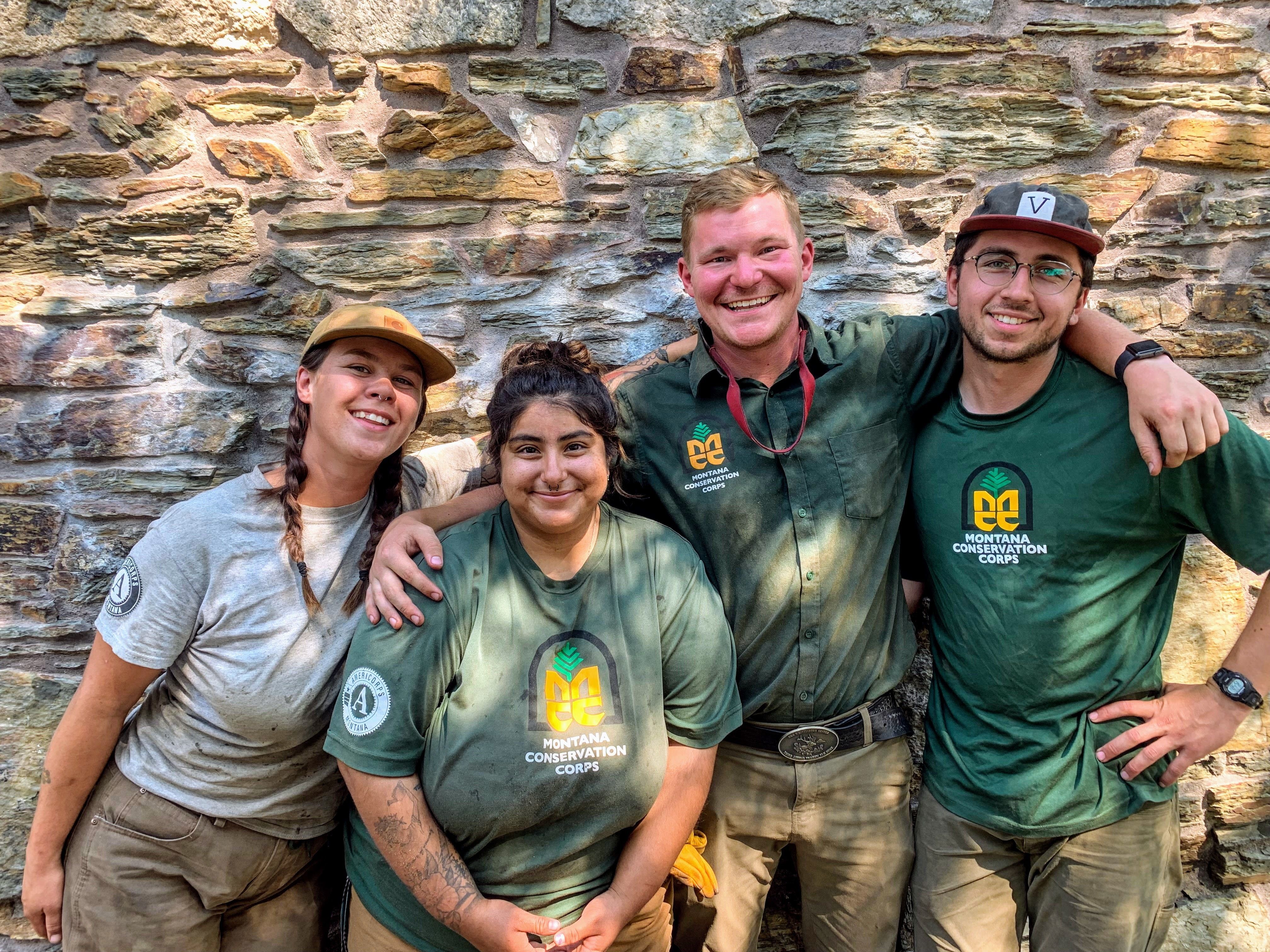 ---
"Being on the MCC crew has done so much for my relationships with people. I've learned you can't really judge people or put them in a box before you get to know them. I've also learned how to not only talk my mind but listen to others more. From this experience, I have made some amazing new friends with people who I never would have tried to be friends with. I'm so glad I did MCC or I never would have met my amazing crew members or leaders."
- MCC Crew Member
---