HOSTING A BIG SKY WATERSHED CORPS MEMBER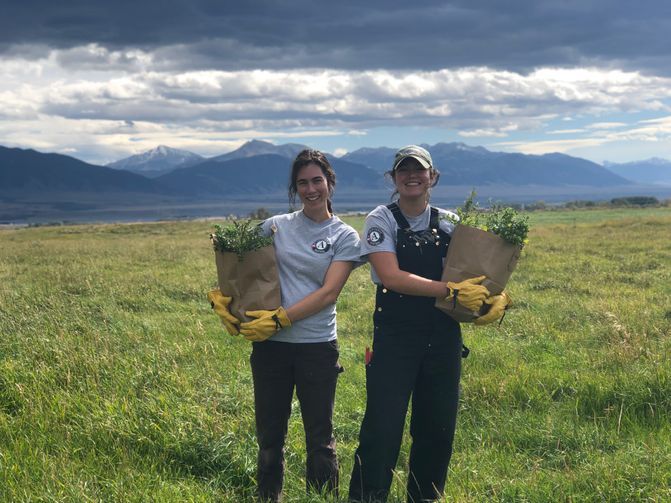 ---
BSWC Host Site applications are now open! Click link above to apply

Applications are due by 9/15/2023

Learn more about the BSWC Program
---
Webinar Information: 
We host introduction/orientation webinars for anyone interested in potentially hosting a BSWC member(s).  This one-hour virtual meeting covers the basics of the BSWC program and addresses questions of potential first-time host sites. It is NOT required but highly recommended for any first-time host site partner.  Below is a recorded webinar for those who missed this year's orientation. 
Please reach out to us if you have any additional questions, or are interested in hosting a BSWC Member(s)!
---
"Our BSWC members have been a shot in the arm for our community and organization.  Their energy and motivation to get things done has been very welcomed.  We have done so much in the last three years and it is because of our wonderful members we've had each year."
---
Our Big Sky Watershed Corps program is made possible through host site partnerships. Host sites gain the assistance of a highly motivated college graduate to assist with project implementation and program capacity building. Host site organizations can be watershed groups, conservation districts, tribal offices, Federal/State agencies, and other community-based conservation organizations located in Montana. Partnerships are extended to host site organizations completing projects related to watershed health and protection, community engagement & education, and natural resource-driven volunteer generation.
MCC's Individual Placement Programs cover member recruitment, all employer administrative aspects including payroll and worker's comp. Host sites make the final selection of which member will serve with them for the 10.5 month program. Host Site organizations are required to submit an application to participate, provide a minimum of 10 hours a week of supervision to the member, and meet cost-share requirements. 
Qualified host site organizations in Montana are invited to submit a competitive application to host a Big Sky Watershed Corps AmeriCorps member using the link at the top of the page. For questions regarding the program or the application contact Bryan Wilson at bryan@mtcorps.org or 406-587-4475.
BIG SKY WATERSHED CORPS PARTNERS