CONSERVATION INTERNS AND FELLOWS
The Conservation Intern (CI) and Fellow (CF)  works throughout Montana and surrounding states with a selected partner agency referred to as a host site. They make a measurable difference in local and state conservation efforts while gaining valuable hands-on professional skills in natural resources.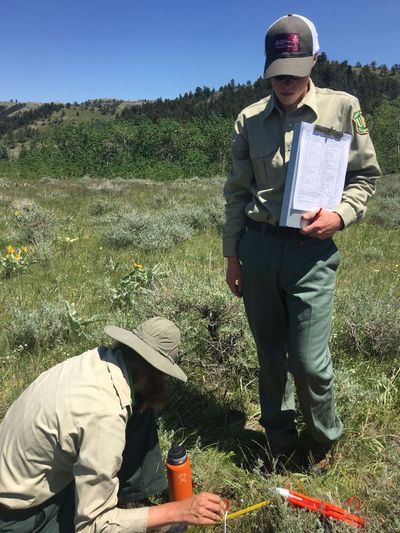 Conservation Interns and Fellows' service is centered around completing natural resources-related projects within their host site community.  Project focus and outcomes vary depending on the host site. To learn more about what some past members have accomplished during their term of service check out the past member projects links on the IPP home page.  
---
"This experience was everything I thought it would be. I was able to develop independently, as well as with the encouragement of my site hosts. I learned valuable skills in natural resource management and recreational management, and was able to put those skills to use. It was a deeply enriching experience and I can honestly say it was one of my best decisions to join this program."--Conservation Intern
---
This position is closed in 2021
Interns: May 12, 2021, to August 13, 2021
Living Stipend: $504 biweekly before taxes are taken out
Intern Education Award: $1,311.11
Application Due By February 14, 2021
Location: Statewide placement

Fellows: May 12, 2021, to October 1, 2021
Living Stipend: $504 biweekly before taxes are taken out
Fellow Education Award: $2360.00
Applications Open Until Filled
Location: Statewide placement