THE MCC MISSION
Inspiring young people through hands-on conservation service to be leaders, stewards of the land, and engaged citizens who improve their communities.
Those are the words we live by and the mission we serve here at Montana Conservation Corps. We strive to give every member the experience of a lifetime through challenging conservation projects and the rigors of life outdoors, coupled with education developed specifically to create engaged citizens and lifelong environmental stewards.
Our corps members say MCC is a great place for personal growth, to learn practical job skills, build confidence, strengthen communication and leadership competencies, and to develop the ability to work well with people from all walks of life. 
OUR VALUES
Igniting Purpose: MCC is a catalyst for change, instilling hope & joy, cultivating character and resilience, teaching life and work skills
Cultivating Stewardship: in connecting to place through conservation projects, we grow stewards to take action for our land, communities, and climate
Service Before Self: The spirit of service guides our commitment to our colleagues, our members, partners and communities
Hard Work for Quality Results: We strive with a growth mindset, honoring that each person defines their measure of excellence
Connection and Community: Authentic connection enables us to relate across differences, build empathy, value inclusion, advocate for equity, and lean into challenges together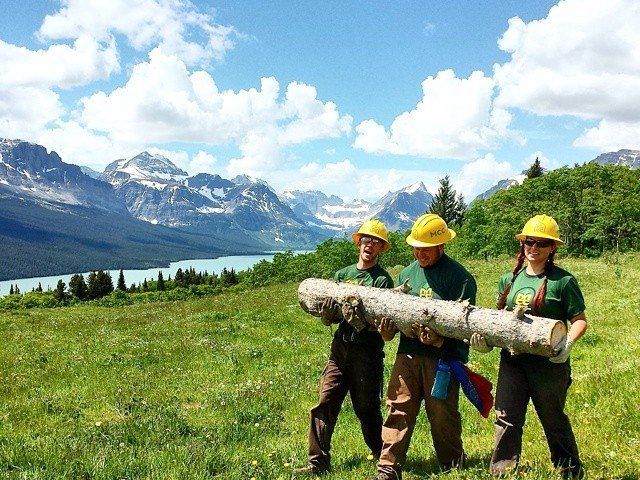 HISTORY
The Montana Conservation Corps grew out of great ideas, great people, and a great legacy. Stories of men joining and serving in the Civilian Conservation Corps during the Great Depression can be heard at coffee counters across Montana. Tales of their accomplishments to improve the landscape - including the development of Montana's first state park at the Lewis and Clark Caverns - and the spirit of the young people who joined are numerous and verging on mythical, in the best tradition of Montana.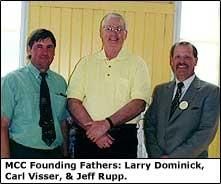 In 1990, Human Resource Development Council agencies from Billings, Bozeman, and Kalispell established the Montana Conservation Corps. Our first Executive Director, Steve Nelsen, tells of starting MCC with nothing but a desk, a phone, and a box of Kleenex.
The first MCC crews were fielded in the summer of 1991 through the cooperation of the HRDC and sponsoring agencies such as the City of Billings, Montana Fish, Wildlife and Parks, and the U.S. Forest Service. In 1993, MCC successfully obtained AmeriCorps funding, which doubled the budget and established regional offices.
Now MCC has a multimillion-dollar budget and has matured into a leader in the national corps movement. We are proud of our humble roots and thankful for all those that have contributed to the development of MCC over the years. To all of our alumni, staff, board volunteers, and community champions—thank you for being a part of the Montana Conservation Corps.