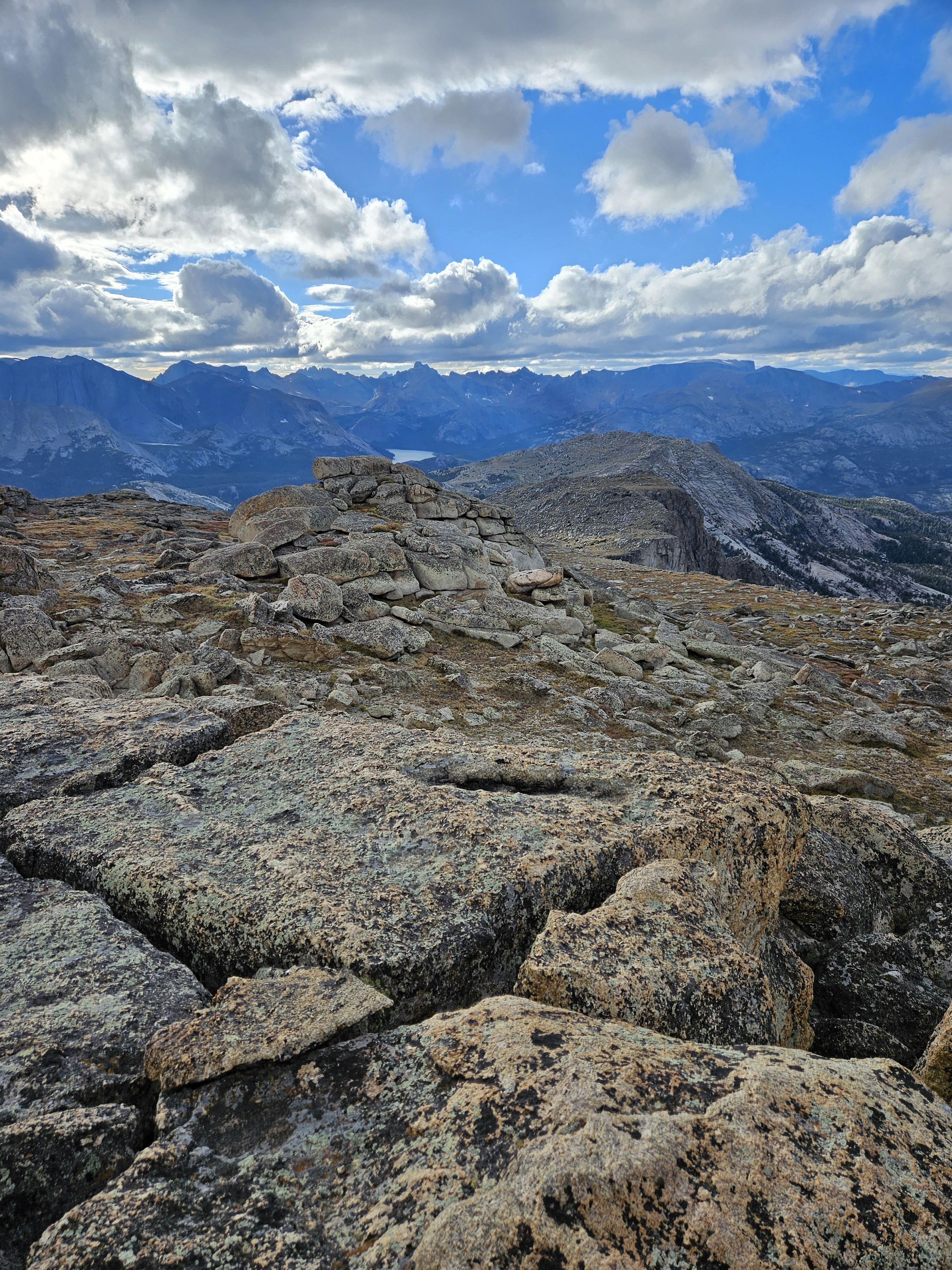 Hitch 7 for some, and for others, their 2nd, we are in the Popo Agie Wilderness in the Wind River Mountain Range doing trail work. For this project we are crushing rocks, removing rocks as well as adding other rocks to the trail. Basically, just a whole lot of rock-smashing fun. Along with this project, we've put in a few trail drains. Our project partner Bryan taught us a lot about rock work. He also brought a dog companion Sophie, an energetic, mountain dog who loves attention, playing fetch, as well as bringing you random stuff from time to time and demanding a mandatory cuddle session.

The weather up here is a lot different. Never in my life have I endured so much wind working outside. Some gusts of wind reaching up to 40 mph. At times, the wind felt good, especially at the end of the work day. At other times, you would wish it with all your will to stop and it simply would not let up. The skies were mostly blue with one rainy morning - I'd say the weather was pretty kind to us. The nights were also amazing, with the supermoon this week there was no need for flashlights.

It's hard to argue against the amazing views here! Though there are a lot of rocks above treeline, there's snow splotches around as well as small hanging glaciers.

Overall, it's been an incredible week with some of the best views we've seen all season.