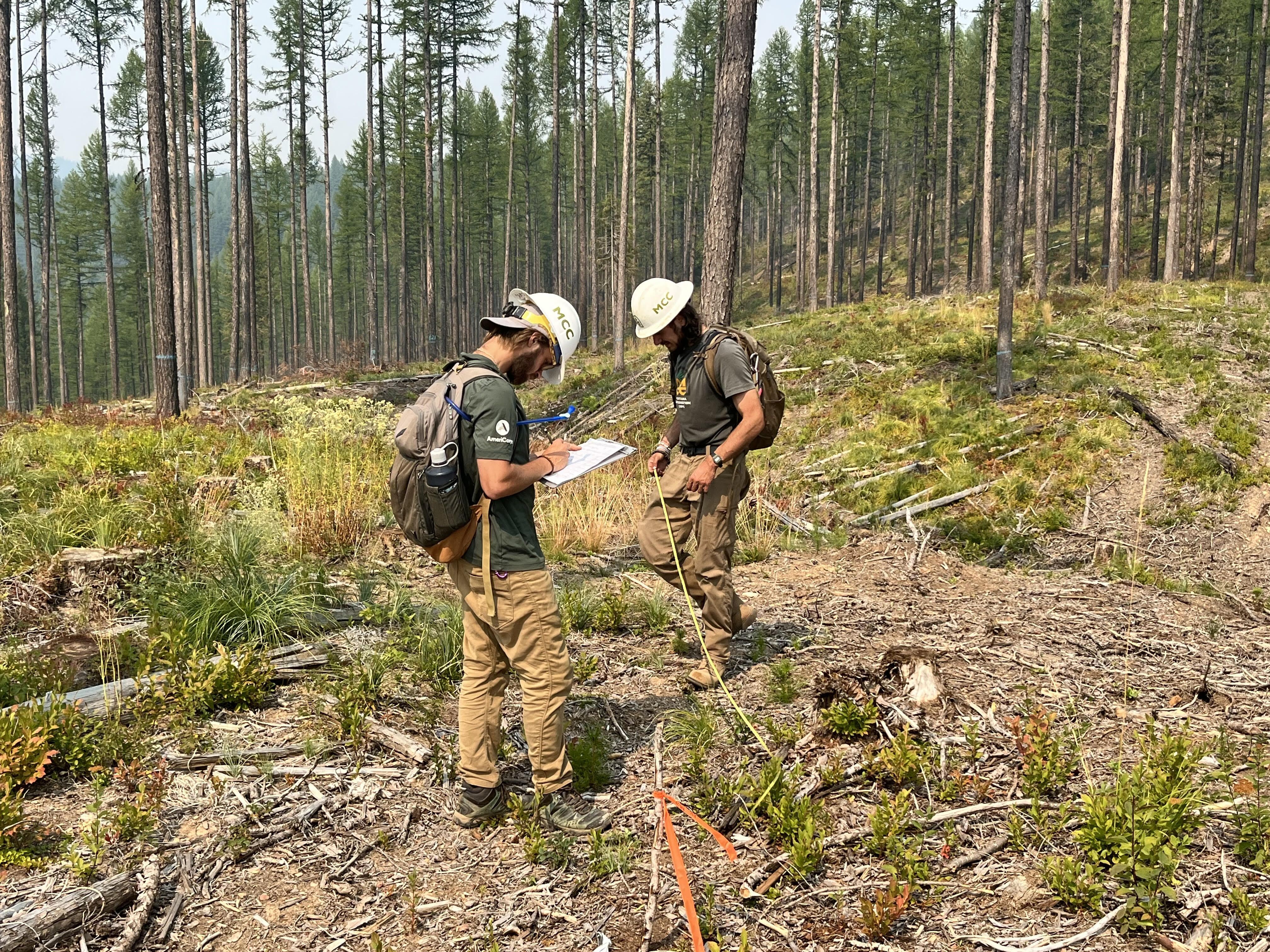 With the weed spraying season forced to end as the targeted invasives begin flowering, the 3 leaders that managed summer-only wildland restoration crews have become floating assistants to crews in need of support or extra labor. This incredible opportunity allows leaders and members from forestry and the WRT leaders to significantly expand their knowledge of invasive and native species, respectively.
Across the hundreds of acres surveyed and the 255 reforestation plots completed throughout the degraded landscape, I was able to point out a handful of invasive species that were trying to make room for themselves in the recently logged swaths of land: bull thistle, Canada thistle, spotted and diffuse knapweed, mullein, orange hawkweed, and a handful of other pesky plants looking to suffocate the recovering landscape and young saplings. On the other side, leaders Gary and Jordan and their members demonstrated their wealth of knowledge in the field. They all helped me expand my knowledge in the field about the native plants that they were helping to repopulate the area, from the highly desirable white pines, ponderosa pines, and larches, down to the less enticing lodgepoles and grand firs.
I was even lucky enough to share in the forestry crew's excitement of finding a thriving whitebark pine, which is listed as threatened on the endangered species list and provides food and shelter for many of the forest's inhabitants, including the highly coveted grizzly bears. It was inspiring to see how everyone, leaders and members alike, reveled in the fortuitous moments where we were able to share all that we have learned with each other and reflect on how far our understanding has come from the start of the season. We had equal excitement for the realization of how many more amazing aspects of conservation there are for us to immerse ourselves in.