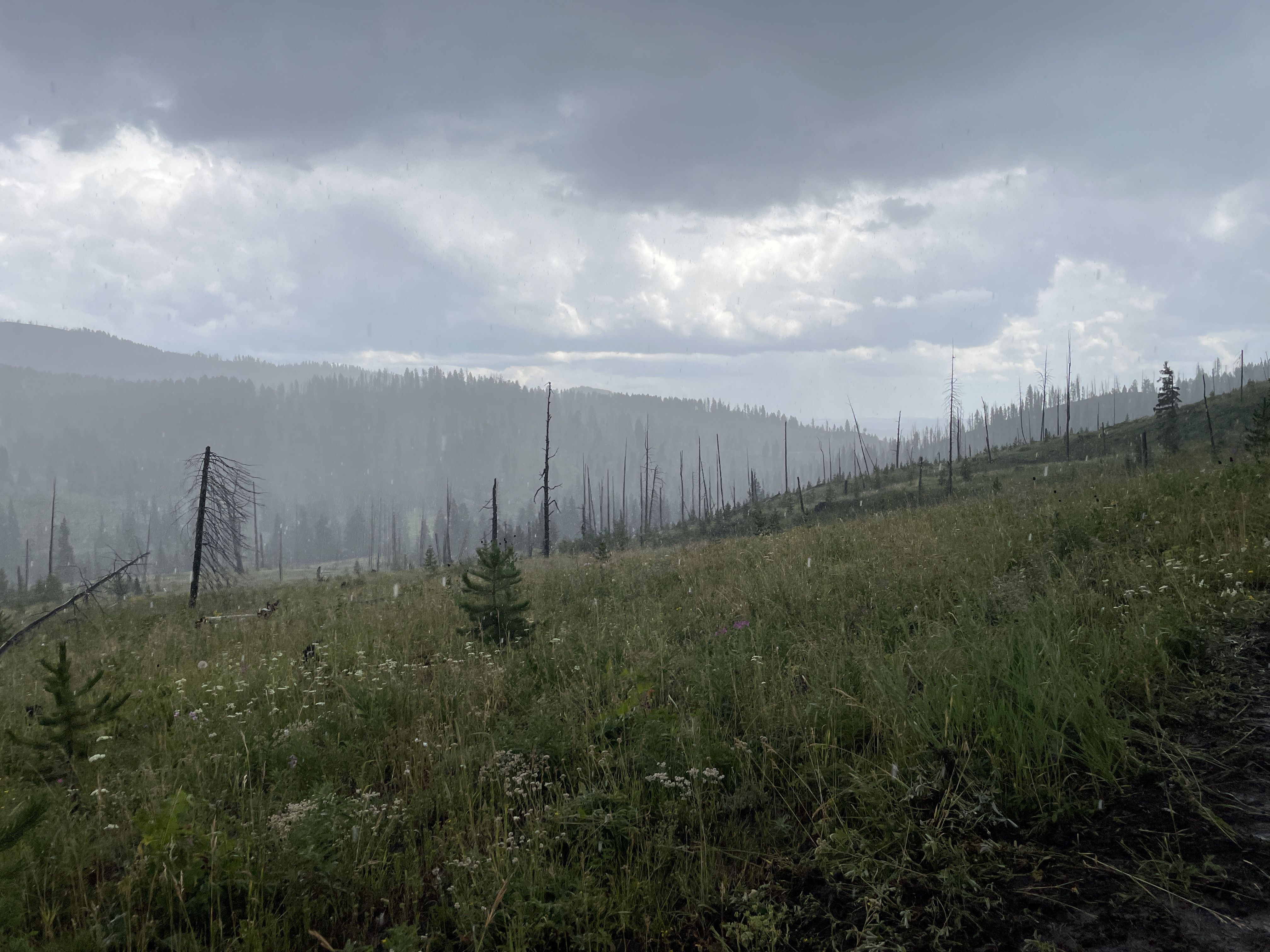 In the heart of Idaho's wild expanse we roamed,
With MCC, our spirits freely comb,
Caribou-Targhee's grandeur all around,
Rain-soaked trails, mud-covered ground.

Boots immersed in water's embrace,
We pressed ahead, no time to waste,
A forest service house, our shelter true,
Jarrod led us there, to skies of blue.

Old fences crumbled, new ones arose,
Under the sun's warmth, a story composed,
Idaho's beauty, a breathtaking sight,
In nature's playground, our hearts took flight.

MCC's unity, forging bonds so tight,
Facing challenges with all our might,
A muddy journey, friendships to trace,
In Caribou-Targhee, heartwarming embrace.