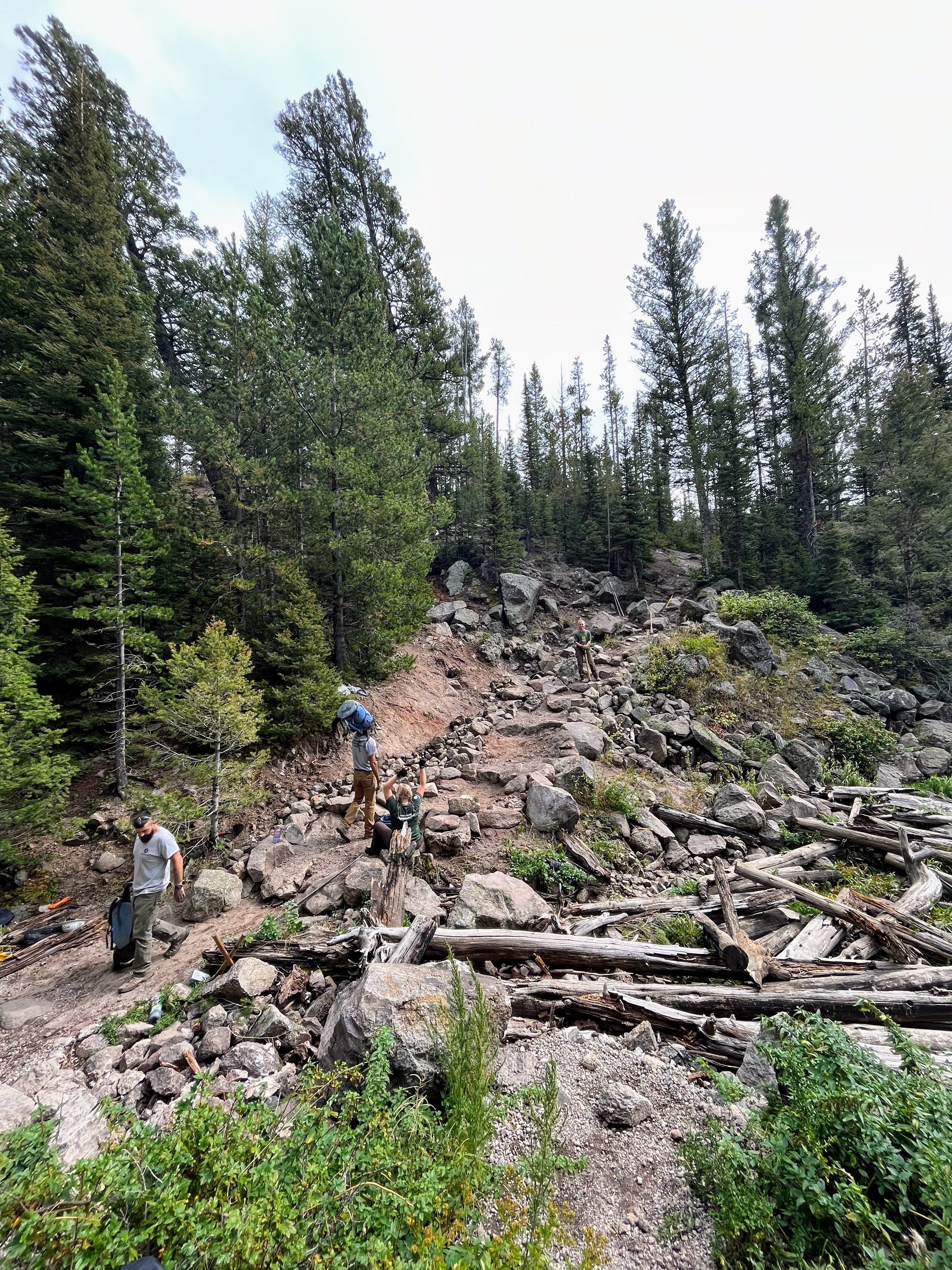 Another hitch to Caribou – Targhee National Forest brought us to the beautiful Packsaddle Lake again! Say what?!

We did not see a moose this time – yes, we saw a MOOSE last time we were at Packsaddle Lake – but instead we were met with thankful hikers and anglers who saw us working on their beloved trail. We built some ROCK steps, and one could say it ROCKed. We also decommissioned a trail and covered it with BRUSH; we got a little dirty, but we just BRUSHed the dirt off. We also worked on a backslope and not only did we make the trail look ten times COOLer, but the rain made the air COOL too. (Did you like my play on words there? I worked hard on that.)

Rocks, brush, and a cool trail makes for the perfect trifecta of awesomeness, I think. As well as mango slices, gluten-free bread, and Tims' calzones on the last night. Campfires every night and with the brisk fall air, also makes for a cozy sleeping bag. Oh, and did I mention we got to see the Tetons everyday?! It's the little things that make being on a hitch ten times more sweet. Getting trail work done, good food, and beautiful views can remind us that life can be pretty cool if you learn to recognize the little things.