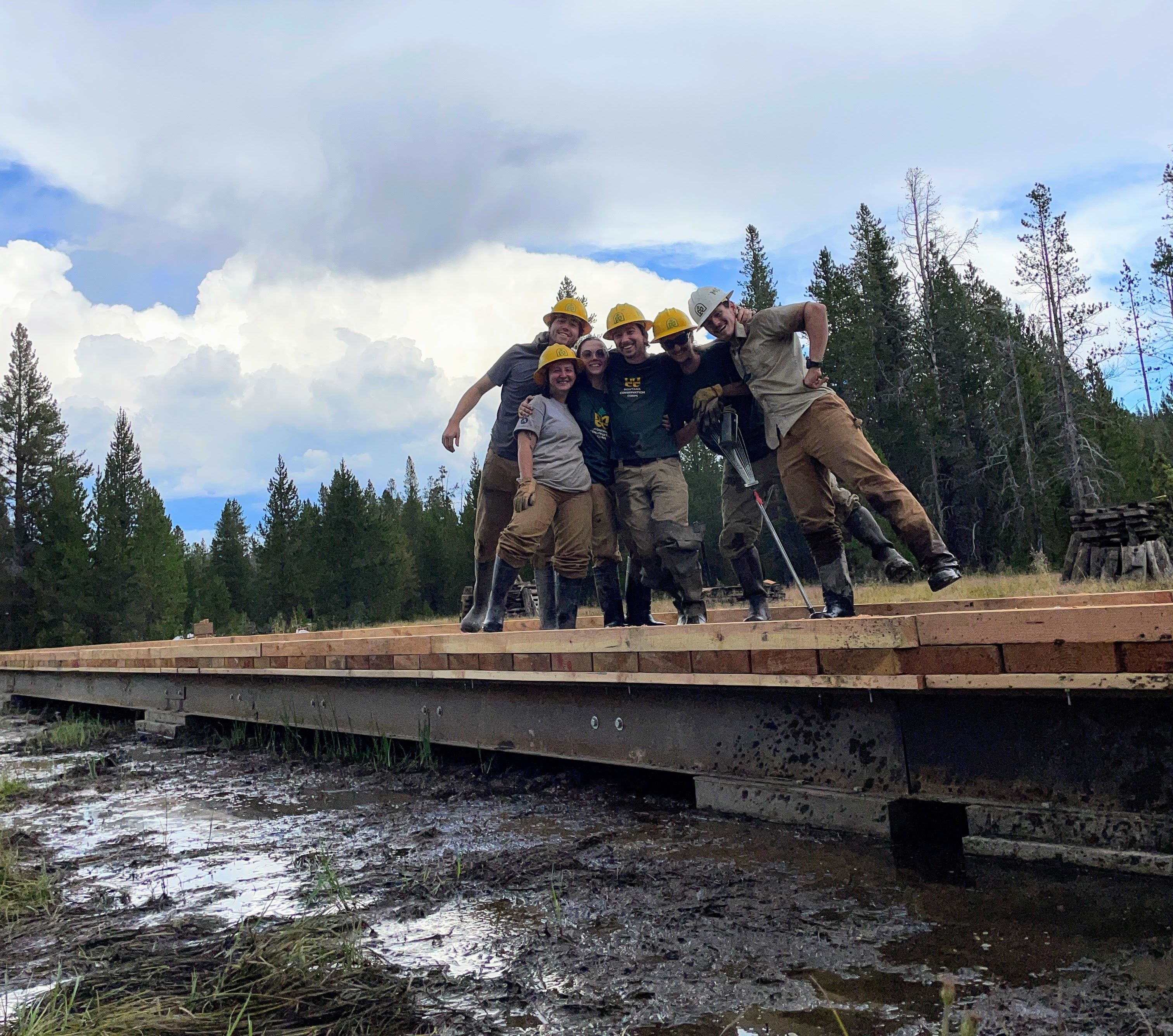 This hitch, our crew partnered with the NPS to complete a bridge project through a wetland area in Yellowstone National Park. The previous bridge, built in 1992, was constructed of wood and needed to be replaced. MCC crew participated in the construction of a brand new, steel enforced bridge with the goal of lessening wetland impact and providing a safe and extremely durable bridge along the CDT.
The newly constructed bridge is the longest backcountry bridge in Yellowstone National Park at 260 feet long. Work started on the completion of the last two-thirds of the bridge by digging abatements, placing steel beams, decking, building the approaches, and restoring the wetlands. We were able to dabble in carpentry, steel drilling, and assist in timber work and had a hand in nearly all parts of construction for this bridge project.
The work was extremely rewarding, and seeing the bridge come together day by day was a satisfying end to a hard day's work. The bridge is built to last longer than the previous one, and having a hand in a long-lasting, tangible contribution to our National Parks system was incredibly rewarding. The long term goal of wetland restoration and conservation played a large role in this project and was a gratifying experience that we all held close to our hearts. We laughed, we cried, and our first hitch out as a new crew was unforgettable. Our project partners shared wisdom, laughs, and knowledge of design, construction, and experiences in Yellowstone and we couldn't have asked for better people to work this difficult project with. The bridge was constructed with steel, wood, and blood, sweat, and tears and was a project we will be able to revisit and remember for years to come.