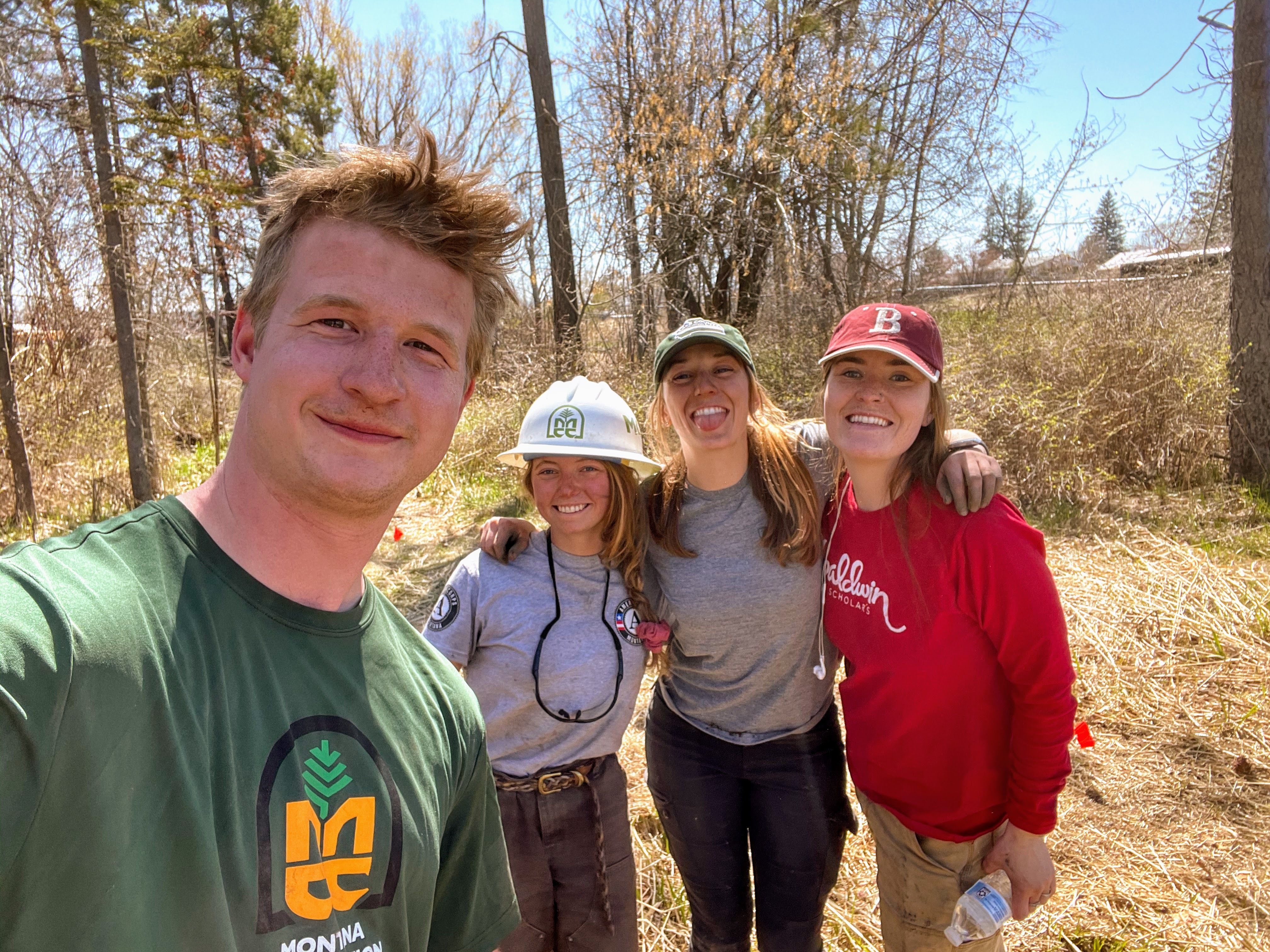 As the season moves along, Joe Spofforth and I (Kaile Kimball), the Northern Senior Expedition Leaders, have been busy bees preparing for Leaders to arrive and helping on projects. As Senior Leaders, we provide support for all Expeditions in the field and in the office. This means we get to help a variety of crews in many different places. This month, we've had the opportunity to work with two new partners: Citizens for a Better Flathead and Lake County Conservation District.

Alongside Citizens for a Better Flathead, we began creating an outdoor learning space that will be used to educate families about different ways to compost. As about 30-40% of food produced ends up in the landfill, this is a very important topic to make friendly and accessible for all! Joe and I worked with Jared Sousa from Citizens for a Better Flathead to paint information stands and a garden shed, set up a learning space, and even build a cinder block compost system.

We were thrilled to be invited by the Lake County Conservation District to assist with creating a trail system and outdoor classroom space at Harvey K Williams Elementary School in Ronan. This project is a wide collaborative effort between the Conservation District, Food Corps, the Elementary School, and others. Creating a wild space in an elementary school's backyard creates a multitude of learning and exploring opportunities for all ages. Joe and I constructed new trails here and even gave a tiny trails lesson. We're very excited to see the many ways this space will be utilized in the future.

Working with new partners in beautiful places is always an exciting experience! These days in the field were filled with sweat, laughter and, of course, dirt. The work we accomplished collaboratively was as gratifying as the friendships that we grew along the way.