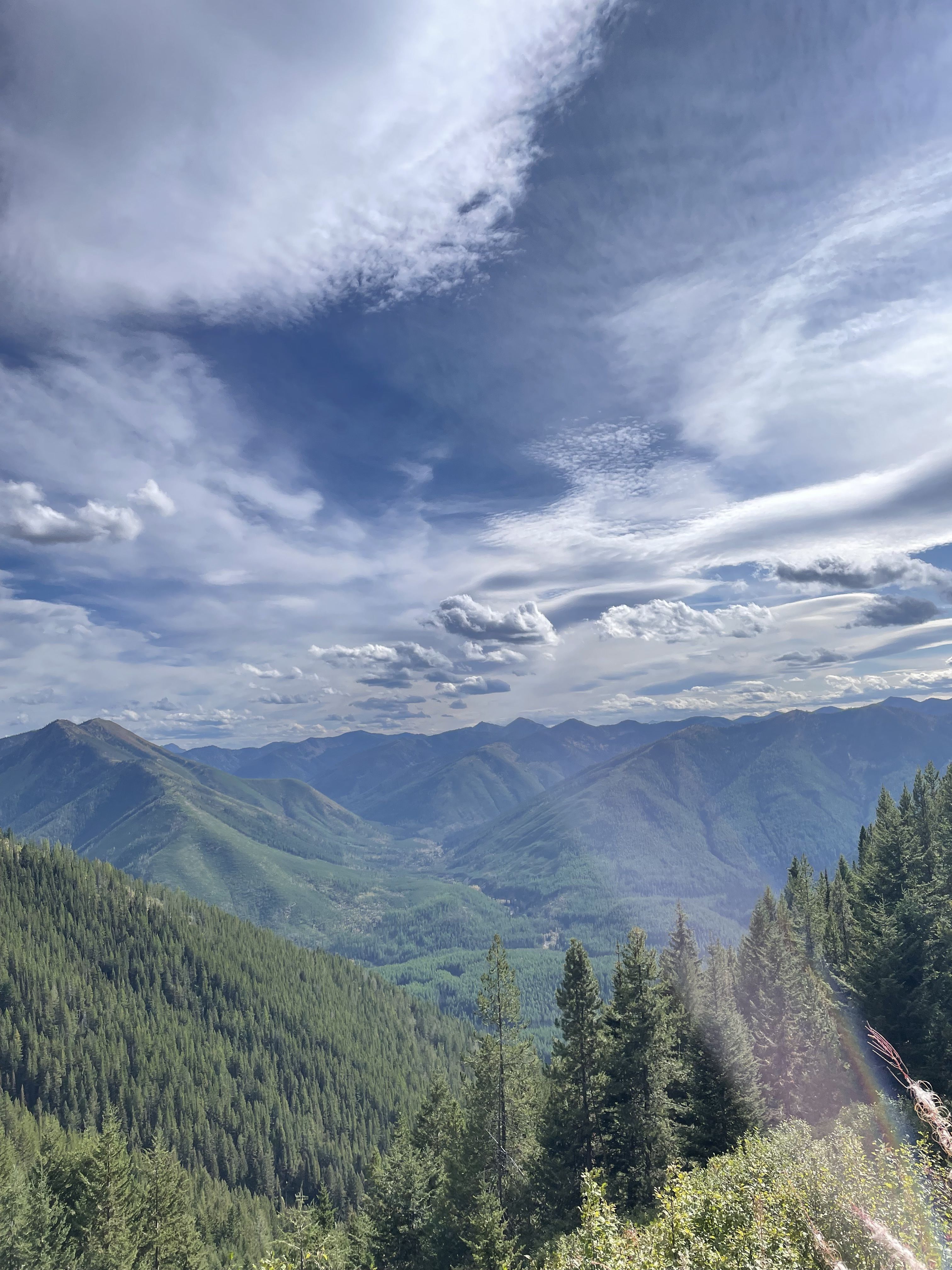 Coming to Kalispell for the first time a month and a half ago, I didn't know what to expect. I was nervous to be entering into a new job with people I had never met before, doing work I knew very little about. Now that we are halfway through the fall season and with two hitches left, I could not be more happy with my decision to take a leap of faith and work for the Montana Conservation Corps. The thing I was most nervous about coming here was my crew. I had this feeling that the people I would be working with during the fall for 9 days at a time would make or break my time out here and this turned out to be true. Who would have thought that 6 people from all over the country with different backgrounds could get along so well, so fast? While I can't speak for the other people on my crew, I have hard belly laughs every day, multiple times a day...actually, too many times to count. Our time spent in our "living room" (a designated area with our hammocks strung up where we spend most of our camp time) has been the highlight of all of our hitches. It seems like we can all talk for hours, serious and silly topics alike regardless of how much time we have already spent with each other.
This past hitch was definitely one for the books. Our first backcountry hitch of the season, even though I'm not really sure you can call it backcountry. We didn't have to carry any of our food and tools thanks to the mules that assisted us and we were able to set up camp next to Spruce Park Cabin. It had the feeling of front country, just without our rig. We were able to use the kitchen that had an ice box and working oven, a wood-burning stove, and a big beach down below next to the Middle Fork. We cooked real meat every night for dinner, and after talking to some other crews, I found out this is not normal. We were living in luxury for sure. It was the best experience to have on a backcountry hitch. The only thing I can say that I didn't enjoy about the hitch was the freezing cold river water. While my toes were numb after standing in there for a few minutes, the muscles in my legs felt rejuvenated after getting out. It gave me the feeling of taking a polar plunge without the full-body effect.
We were in the Great Bear Wilderness with the Hungry Horse Ranger District which we have worked with before. Being in the wilderness was spectacular coming from a Jersey girl who had never stepped foot in a wilderness area before coming here! Working in an environment designated for the purpose of preserving the natural conditions of the forest is so special. We as humans have made such drastic changes to the world we live in. Spending 9 days in an area that has been mostly undisturbed and lacks any mechanized equipment is a new concept for me and probably one that few Americans can say they have done. It was so amazing and I can say for certain that it will not be my last time. I am excited to see what the last two hitches bring for my crew and me!