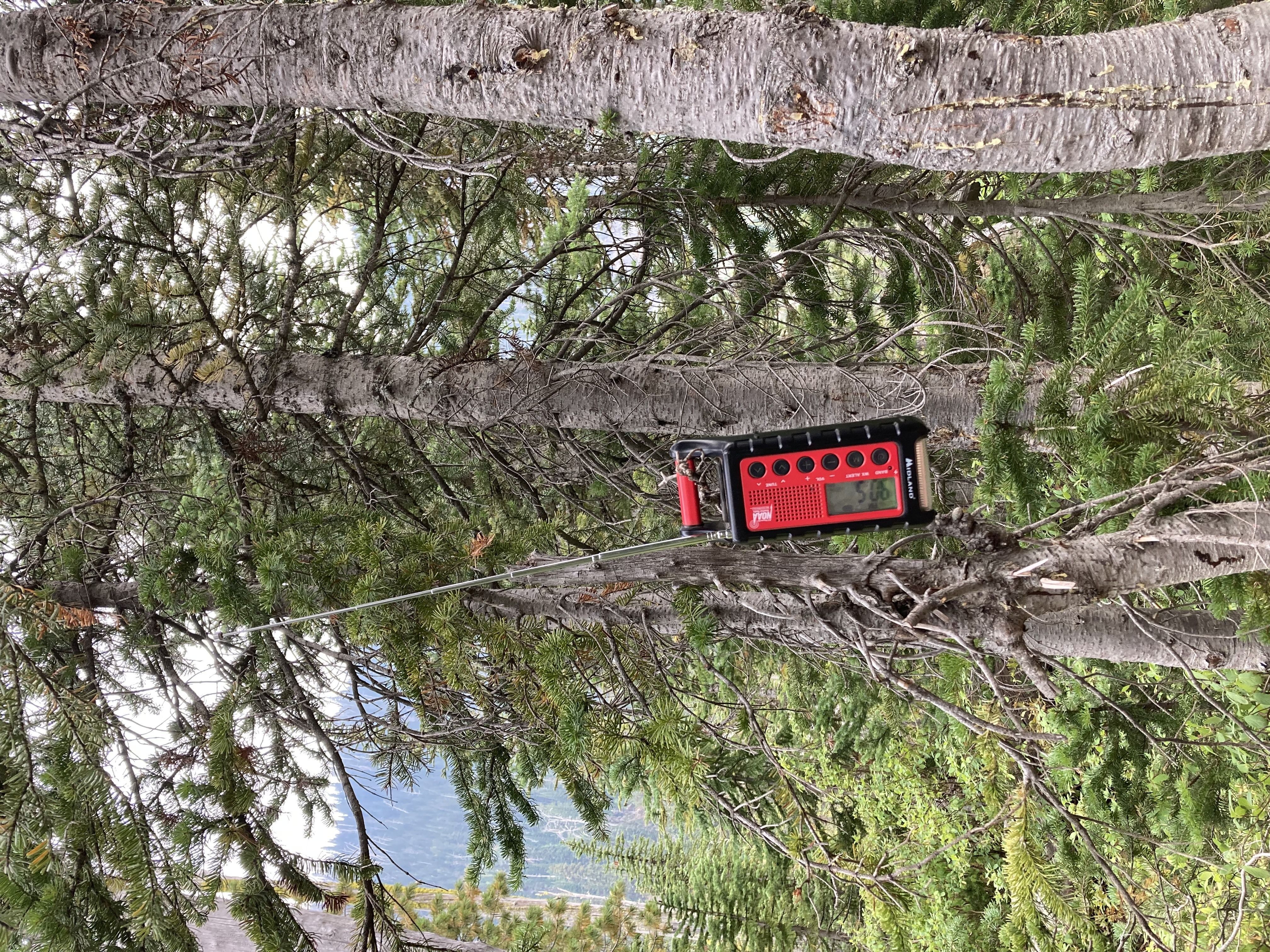 In addition to the clinks and clanks of McLeod, pulaskis, and picks, when working with Trail Crew 6, you will also hear Hayden's radio. Whether it be hard rock, jazz, 80's to now, or NPR, Hayden always has his antenna high and static low. You can find the bright red Midland hanging on a tree branch or resting upon a rock. Be careful with the antenna when handling it, as it tends to come apart in two. Don't want to listen to the radio? No problem! Hayden's radio is equipped with an aux port. It also has a built-in self-sustaining solar panel charger, a flashlight, and a dog whistle.
Trail Crew 6 loves Hayden's radio the most during dinner. We use it to listen to the news and stories about parents who never see their kids after they leave for college.
Hayden and his radio bring our crew so much joy and happiness and we are very lucky to have the two of them on our crew.
Thanks Hayden!