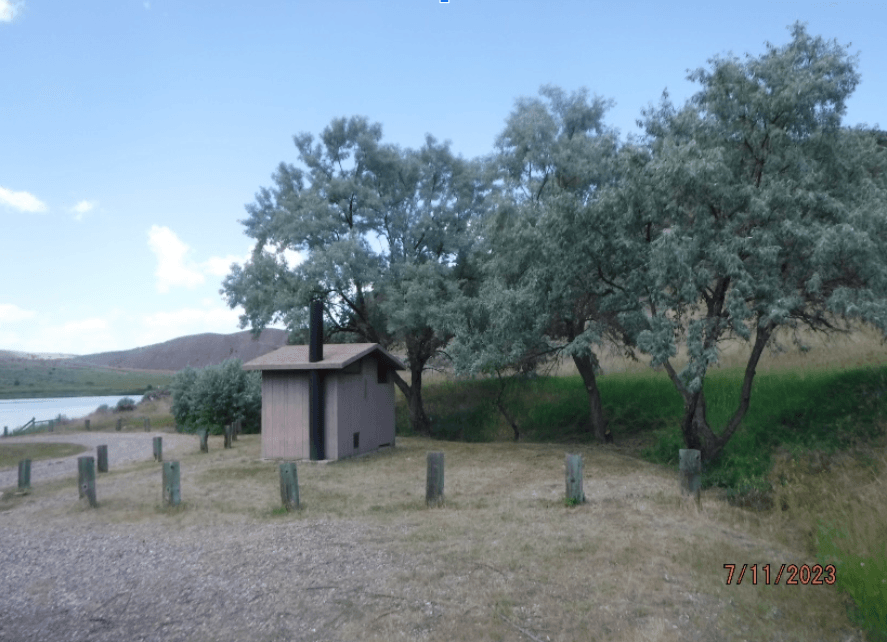 On hitch #3 we were working at the Great Divide campground just south of Butte. We mainly weed-whacked and lopped all the trees to raise the canopies for easy lawn mowing. We also did small amounts of retread on the Sawmill Gulch Trail. The wonderful campsite hosts, Malinda and Bob, made us two dinners which was a wonderful treat.
Hitch #4 was very similar work. The first ½ of the hitch was back at the Great Divide campground. For the second ½ we were working out of Galena Gulch campsite and Toston Dam. We painted a total of 12 picnic tables and 2 sheds.
Overall it was fulfilling work knowing that other people would enjoy our campsite maintenance even though the work was a little bit monotonous at times. The weather was pretty enjoyable most days, only raining on us in the evening.