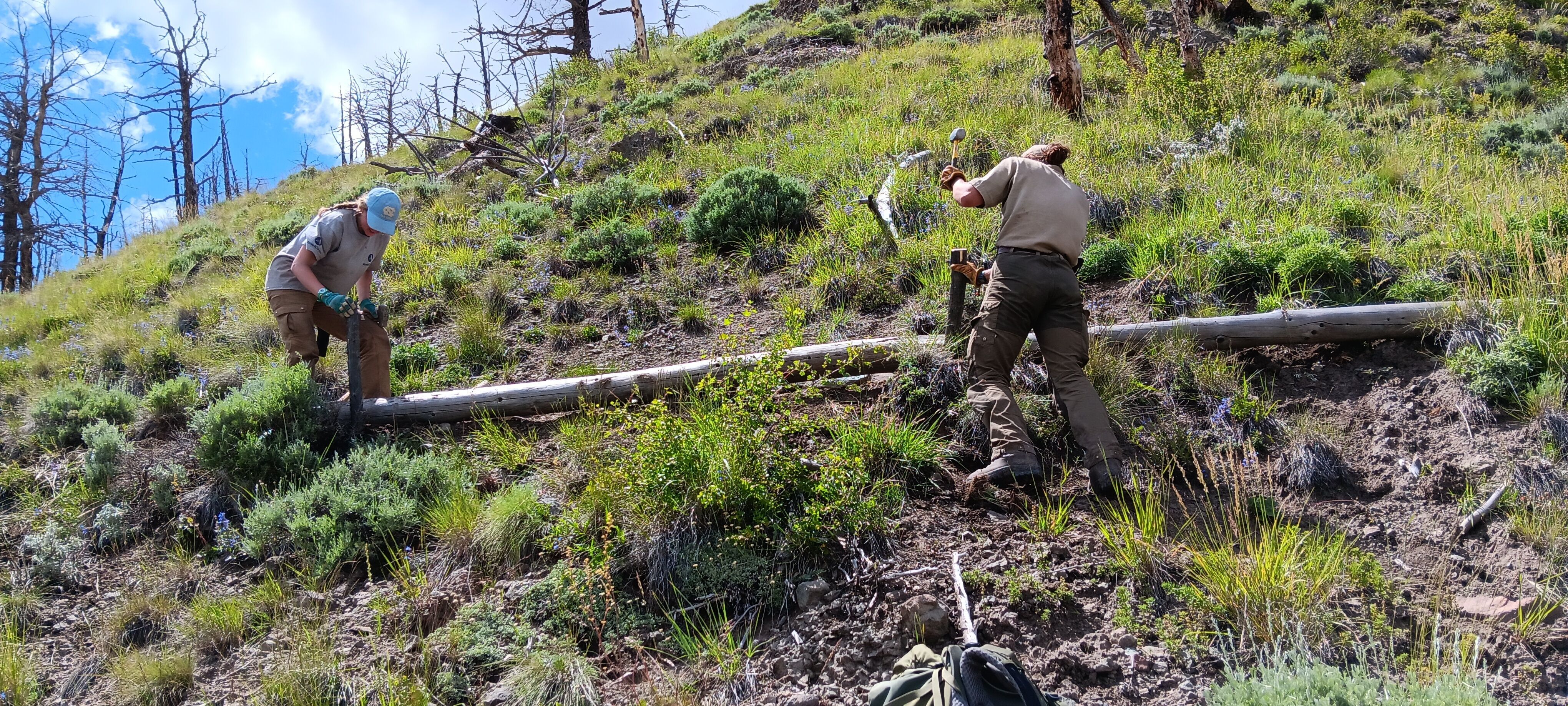 When you're nine miles out in the backcountry, your problems have a tendency to melt away, to be immediately replaced by new ones (hint: most of them are bear-related). Still, getting to work on the Jack Creek Trail with the Forest Service and other Americorps members was a great experience.
We worked in an old burn restoring the trail to Venus Basin. We pulled logs off the slopes to build retaining structures and check steps and dug back the backslope to widen the tread. We also got to use a crosscut to clear fallen trees from the trail.
This hitch definitely had its challenges. We were down a crew member and the weather at 8,300 feet can be pretty wild, such as afternoon hailstorms. There were a lot of positives though. The valley we camped in was beautiful and full of wildlife, from moose to eagles to a grizzly bear. We also learned a lot about trail work, especially retaining structures, from our project partners and were very proud of the work we accomplished.