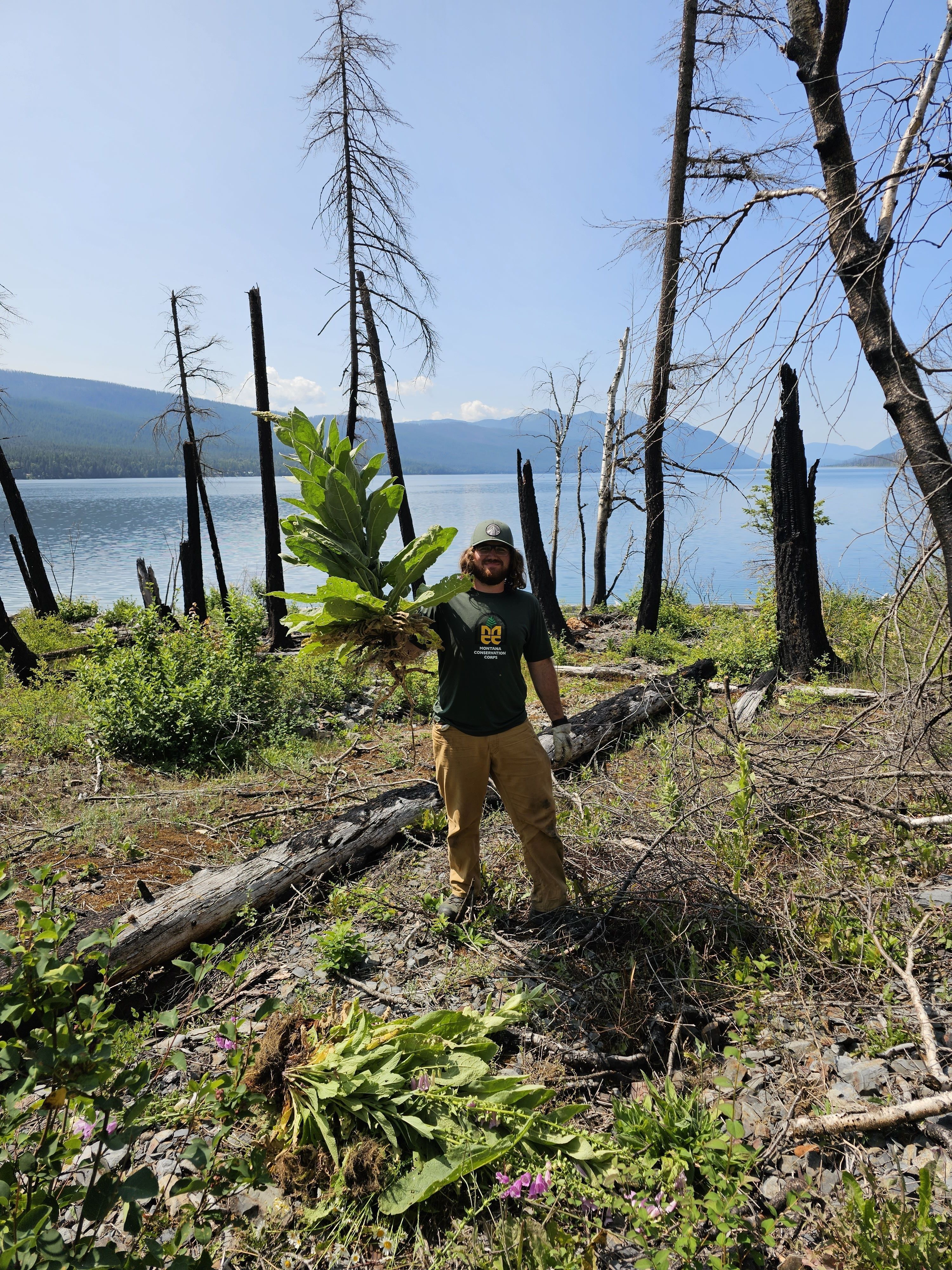 Following a lovely 5-day weekend for the holiday, we got back to work with an intense day of hand-pulling on the far side of Lake McDonald. There, we identified and began removing 2 new species: foxglove and garlic mustard - in addition to a handful of the usual suspects, such as mullein, knapweed, and oxeye daisy. After laboring under the sun all day, we returned to camp and enjoyed a delicious vegetable stir fry followed by hours of spike ball in the Apgar campground.
The next day, we were back to our spraying ways, treating houndstongue, knapweed, and a variety of thistles between the Cutbank Ranger Station and the Blackfeet reservation. This was the first time we were able to witness the stark difference between IPM fields and those that are left to the natural progression of weed infestation - on the reservation side, a sea of knapweed stretched away as far as the eye can see, while the treated side boasted a beautiful matrix of wildflowers, shrubs, and grasses, the vast majority of which were native.
To finish the short week, we sprayed and hand-pulled around the trails and waterways of Apgar to hopefully reduce the spread of hawkweed, oxeye daisy, and knapweed throughout those frequently traveled areas. Time is quickly running out for us, as many of the invasive species got an early jump on their growth due to the intense heat that the first days of spring brought. Knapweed, mullein, hawkweed, oxeye daisy, foxglove, and the thistles are well into budding, flowering, and have even reached seed in some of the sunnier spots on the west side.