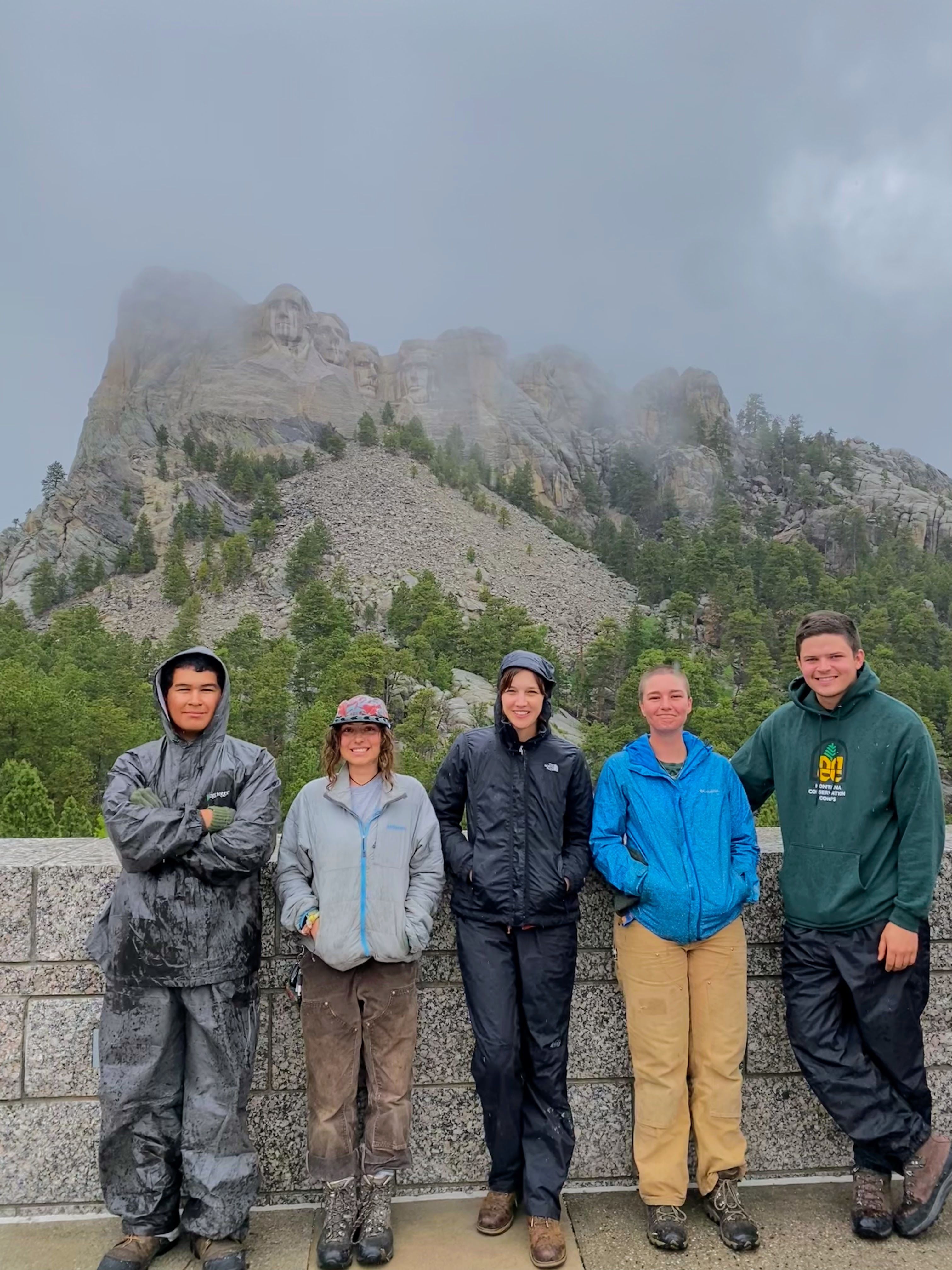 The second hitch of the season! As we pulled into the campsite that we will be calling home for the next 8 days, we were greeted with a warm smile by our project partner, Mike. He gave us a proper tour of the site, and our faces lit up with utmost joy when he graciously offered a shower space at the campground to us- we felt spoiled! The first two days of our hitch were a bit rocky- some of us had not been acclimated to 90-degree weather in the flats of South Dakota. Yet we go on!
During the beginning of our hitch, we worked long and hard removing 2 tons of barb-wired fence from fences outside of boundary lines to prevent wildlife accidents and to correct boundary markers. After we completed this task, Mike and another BOR employee, Star, took the wire we had removed to a recycling center and bought us all snacks and treats with the money that they got from the center.
On Saturday, the weather took a turn for the worst with heavy rainfall for the whole day. Mike sent us on an expedition to Mount Rushmore, the CCC Museum, and two Geological museums which was an experience we will never forget. The day was filled with fun, laughter, and crew bonding. For the rest of the hitch, we found ourselves with a new project: installing fence posts. We finished the project with minutes to spare on our last day, and I have a vivid memory of the crew all rejoicing with a giant crew hug, for we all were so proud of each other and ourselves for all the hard work we did. The hitch had its ups and downs, but overall we drove back to Bozeman with our heads held high and proud of what we accomplished.