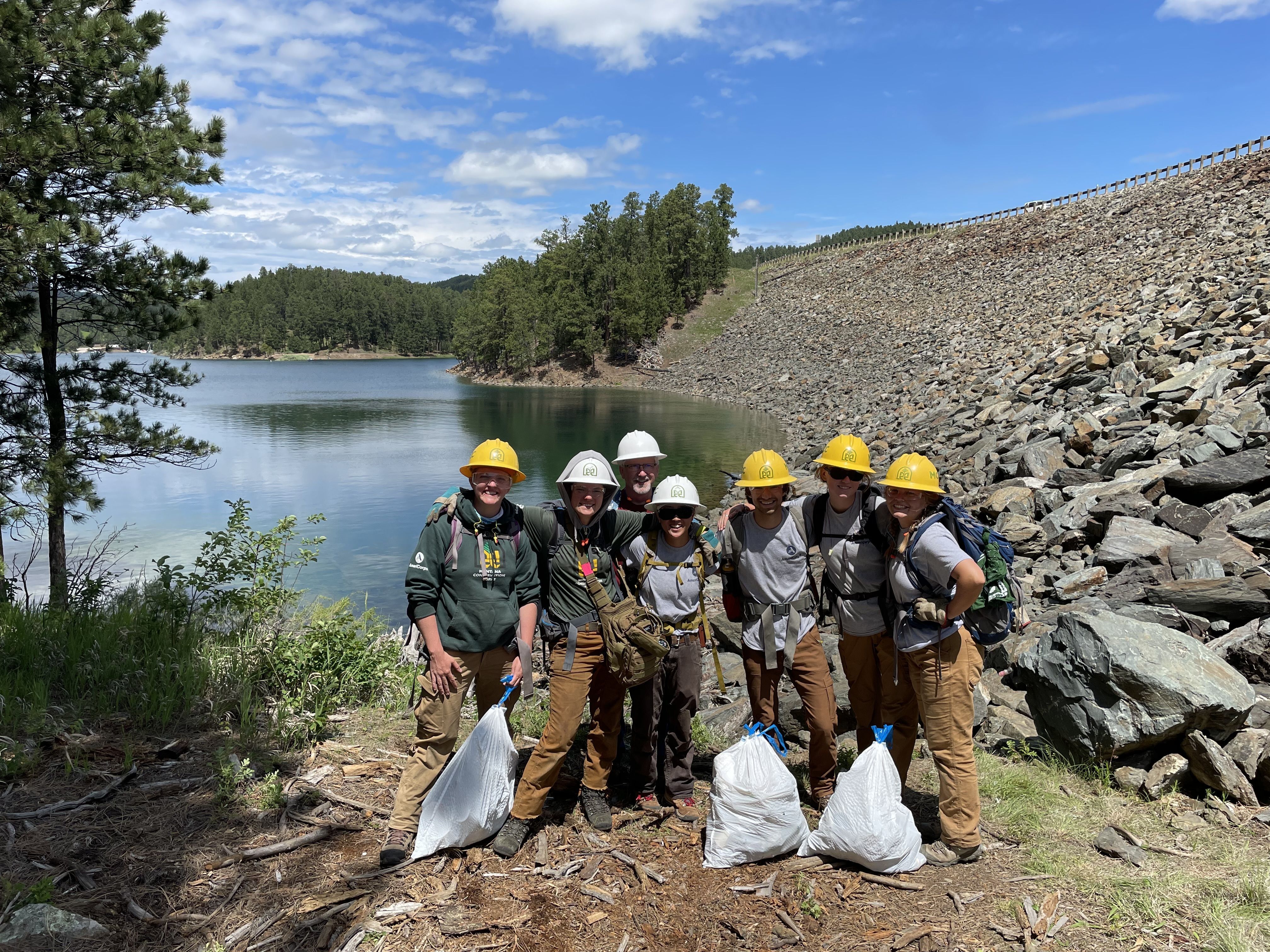 A crew of 6 young warriors made a 7-hour-long journey into the sacred hills of South Dakota, known as the Black Hills National Forest. The group set up camp shortly after arrival, settled in, and ate dinner. During the first night, long into the night, all were awakened by the sound of crashing thunder and flashing lightning. Restful sleep eluded most of the members.
The following day, the crew made their way to work on the rocks by the Pactola Dam, removing debris by the shoreline. Conditions were quite dangerous and precautious measures were taken. The team made great progress while preserving through struggles and sweat, completing the project.
After two days, they traveled west to a place called Keyhole State Park. Shortly after camp settlement, the clouds rolled in and were as black as the hills they just ventured from. The Wyoming weather welcomed the crew with tornado watches, touchdowns west, thunder and lightning, and pouring rain. Some legends say the crew brings the storm. Other legends say….. they are the storm.
Surviving through the night, they made their way to Keyhole Reservoir where their task was to build a buck fence along the beach area. The fence will work as a barrier to help keep the area clean.
The next project was to restore an old playground in the campground by removing old and replacing new wood chips on its surface. The crew put in a hard day's work with play and fun!
On the final day, they removed a bunch of Russian Olive branches from the side of a fishing area along the reservoir. After the work was completed, it looked good as new! They were rewarded with an early work day and began to head back west to their home base in Montana. Overall, it was quite a Dam adventure!