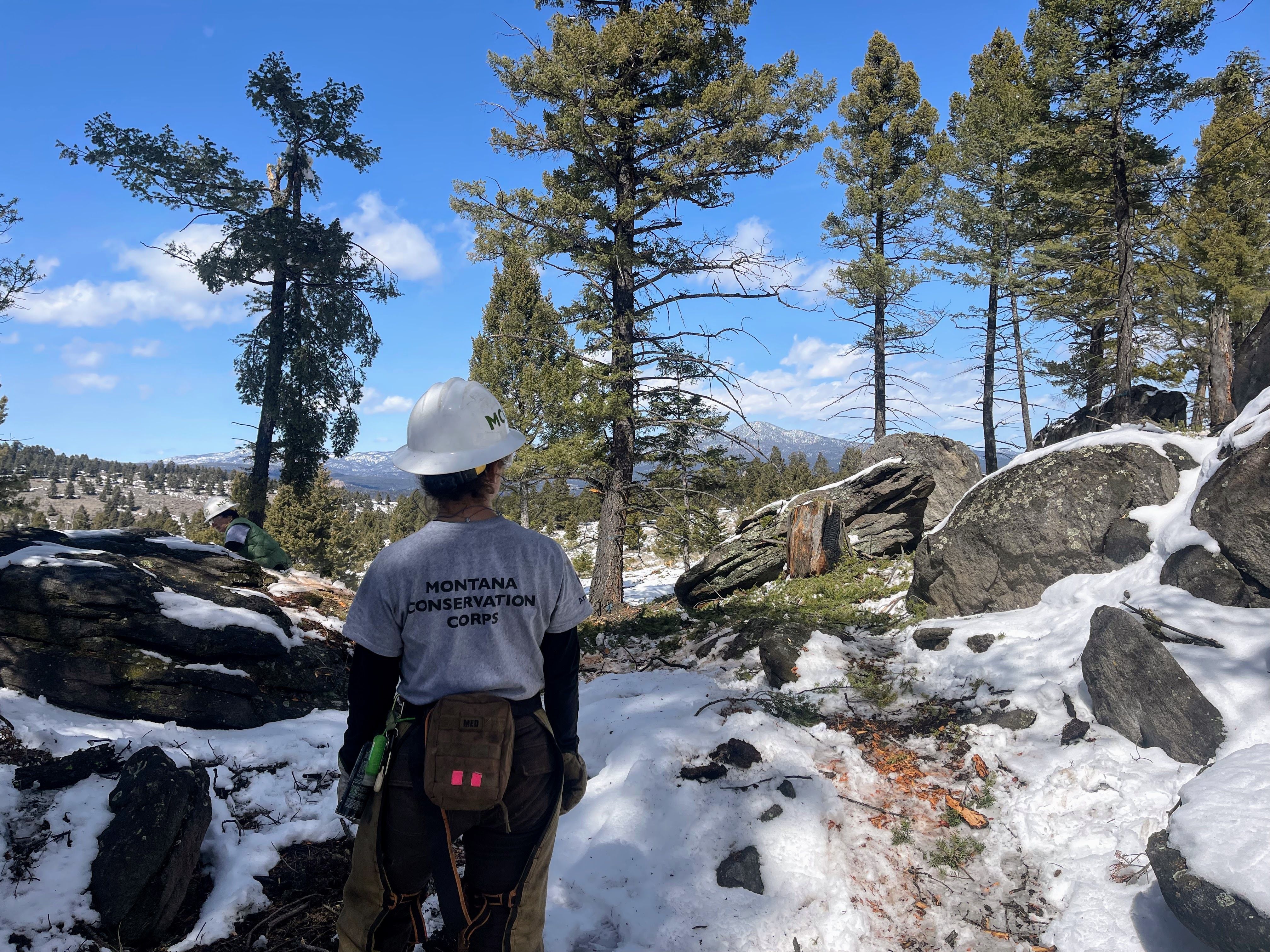 Hello, world! I'm writing live from the Greater Yellowstone office in Bozeman. We're home! My crew just returned from a nine-day hitch near Butte full of sawing and swamping. We worked on Bureau of Land Management (BLM) property to prevent wildfires through fuels mitigation.

This was our first of many nine-day hitches, but one of our last together as leads. As we prepare for the season, we are practicing our skills on each other, taking turns teaching and learning.

In the end, we built over twenty burn piles, felled, slashed, bucked, and got plenty sunburned. There were cold days and even colder nights, issues with saws (as always), good food, better people, and just enough sunshine.

Our crew members come in a few weeks and we can't wait to meet them! We're cherishing these last moments outdoors with our cohort before we go our separate ways across the plains. As always, it's an honor to be here and be able to speak to you all. Let's have an amazing season!