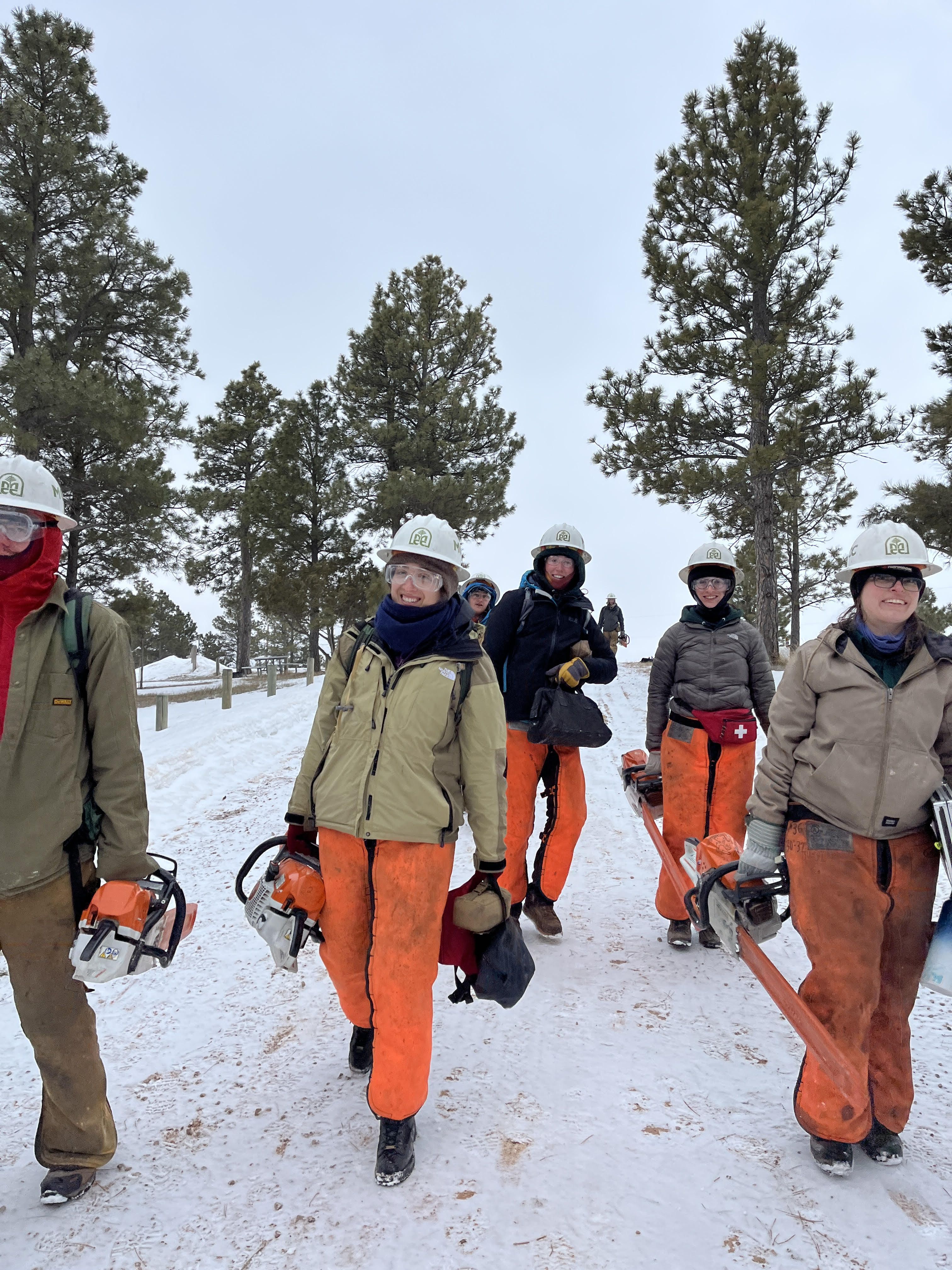 During this intensive five-day hitch, all of the crew leaders drove out to the beautiful Keyhole State Park located in Wyoming to learn the art of the chainsaw. After many hours of PowerPoints the week prior, the leaders were eager to get some hands-on experience in the field.

Unfortunately, the weather forecast had drastically changed for this week and the leaders endured some low temperatures with strong winds and heavy snow. With that, they persisted through these dynamic factors and expanded their technical skills as well as their crew dynamics. Our wonderful Field Coordinators: KR, Adam, and Julio, along with instructors/MCC Alumni: Meg, Maggie, and Dylan, taught the leaders how to perform a five-point safety check, properly start a saw, bucking and limbing, various face cuts, OHLEC, felling trees/swamping, and maintenance of the saws.

All leaders successfully felled two trees and it was absolutely amazing to see the confidence and enjoyment flow out of everyone after their feat. While many were anxious going into this hitch, it is clear that this experience has changed their perception and strengthen their self-confidence. The leaders overcame several mental and physical obstacles helping them progress in both their leadership development and personal journeys.