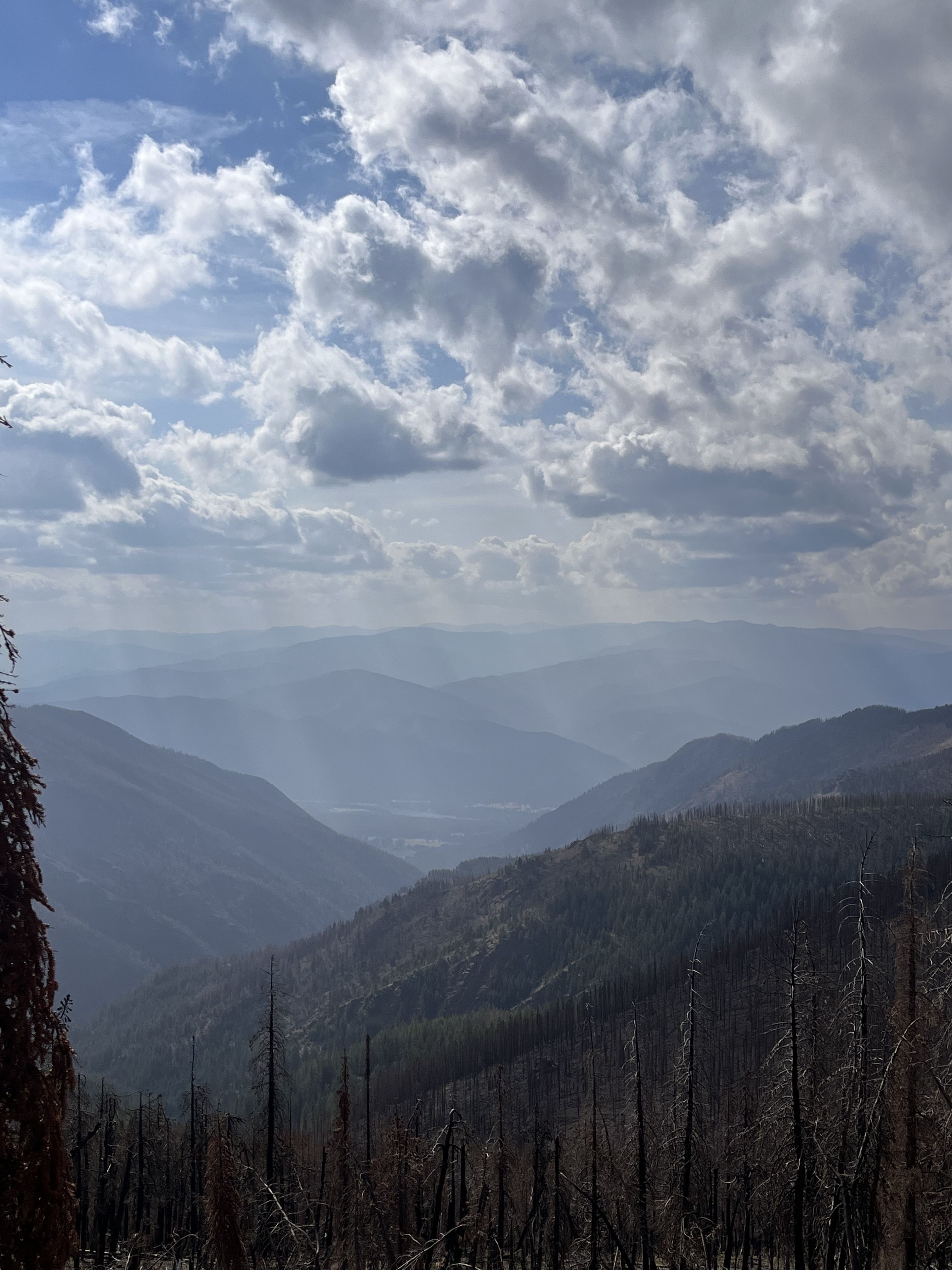 At the dawn of September, while finishing up a puncheon (much like a bridge, except its height and its redundancy of inspections), we joined the forest service crew in Superior, MT. The sounds of a rushing creek beneath us, visits from brightly colored butterflies in the afternoons, and of course the idyllic hum of chainsaws and the smack of a sledgehammer propelled us through our work in the Lolo National Forest.

Next hitch we set off to Cube Iron mountain of the Plains District, among four alpine lakes and stretches of tall torched trees. We were welcomed by a blanket of thick smoke, elk bugles, and the putterings of grasshoppers as we began to suit the trail and its many switchbacks to the needs of pack mules and humans alike.
Several days of digging revealed the fresh, damp, tan of dirt as the smoke began to clear. Additionally revealed were the views of mountains previously concealed by the breath of wildfires.