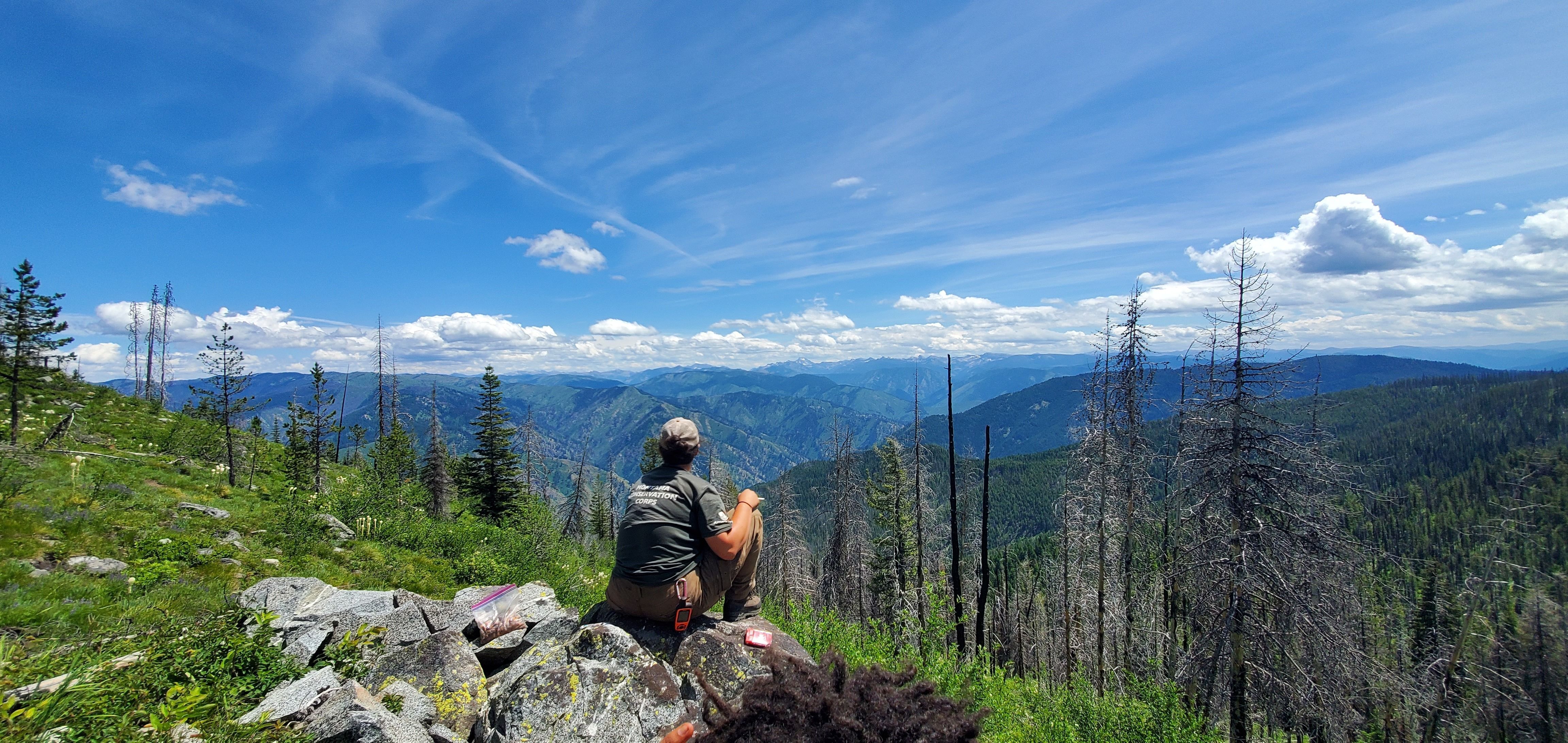 I sit in the bed of a rig
where I will make my bed,
looking at mountains so big
across from the Race Creek Trailhead.

Tomorrow will be no vacation.
I will hike until my body burns
as I head back to Moose Creek Station
for who's charm and comforts I yearn.

From rocky cliffs to sandy loam,
with bears and snakes and elk galore,
I've come to call this place my home.
But after this I'll come no more.

We like to hike and work, laugh and play.
Feels like yesterday was our first day.
We've learned a lot throughout the summer.
That it must end is such a bummer.