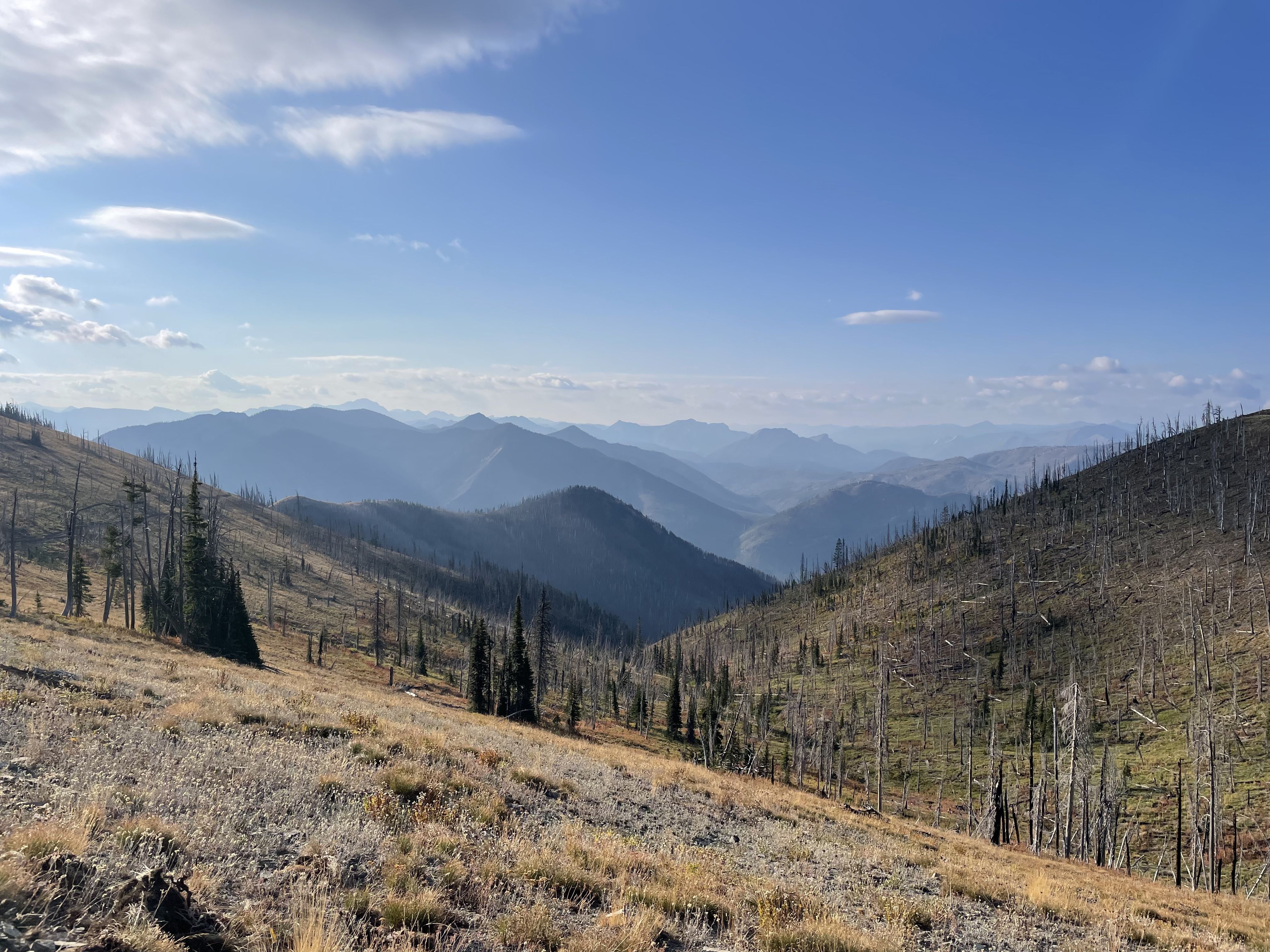 Sometimes it feels like purgatory, and often times it feels like heaven. Every once in a while hell. But only briefly. No matter what, it feels surreal and pretty special. I've been on Green Mountain nine days out of every 14 for the last 12 weeks.
We started in spring weather and finished in fall weather. It has been wet and it has been smoky. It has been sunny and it has been even sunnier. The motivations pulling me further up the mountain have been fluid and dependent on the week, but the constant has been the pride in the product and my unwavering desire to complete the project. I feel lucky to have a crew that shares those priorities. The work would not have been finished and would not have met the standard we held, if not for the shared intensity with which we approached the assignment.
However my fellow crew members chose to phrase it (dream world, spirit realm, parallel plane, purgatory, etc.), the repetitive, Sysiphusesque task before us has served to create a lifestyle and locale that the others and I found to be quite foreign. This single-minded focus on a well-defined goal has been a productive exercise that I would not have been able to recreate in the same way if not for Green Mountain and the support from Spotted Bear Ranger District.
Thanks Cole and Rich. 44 hikes up the mountain, 480 hours at work, and about 72 gallons of water later, we have 1.3 miles of previously non-visible tread to show for it.