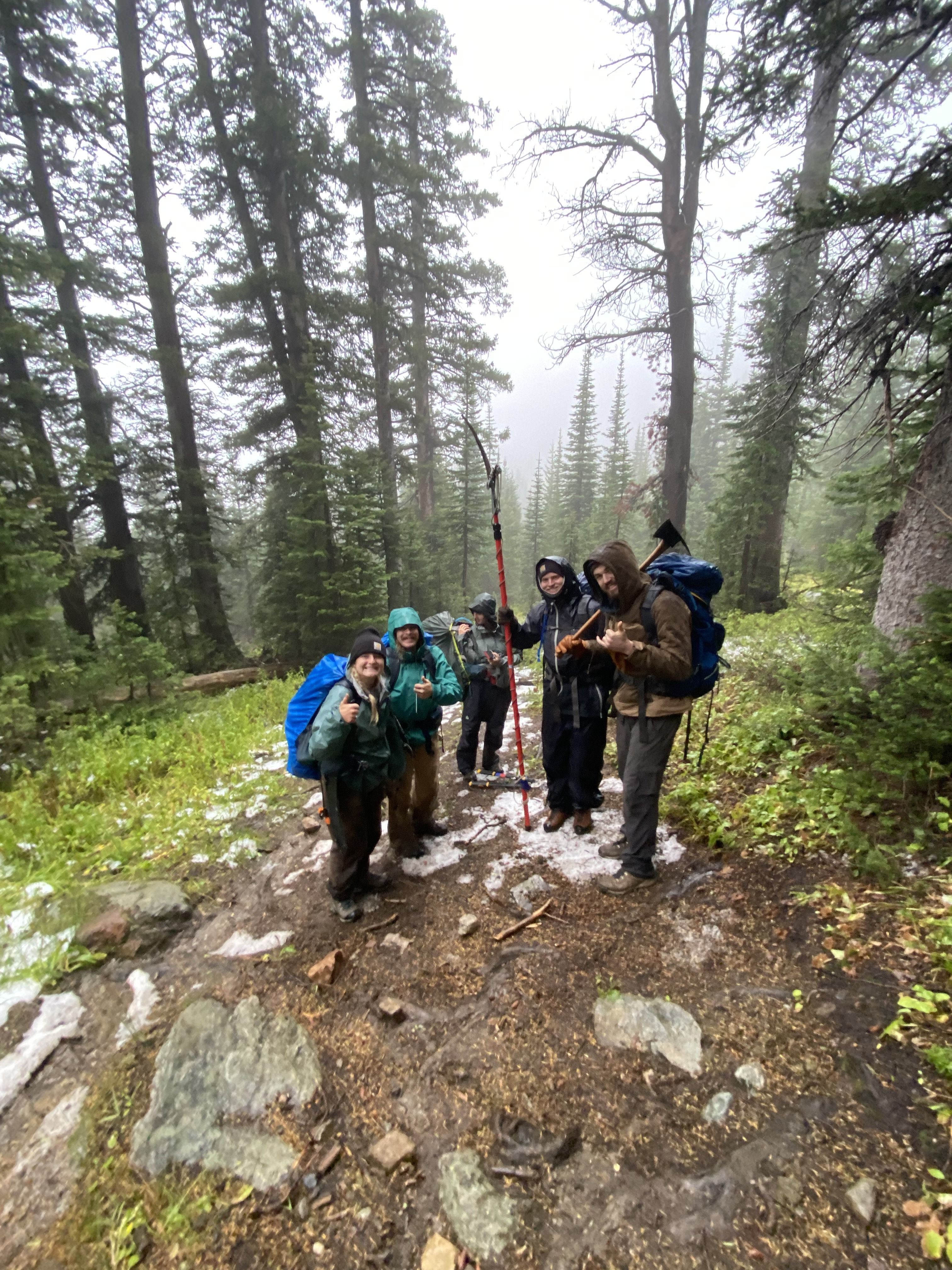 This most recent hitch certainly was memorable. Skylin's Angels were sent to Corral Basin in the Jed Smith Wilderness to work on trails that had not been touched in years. The forecast promised nothing but rain and cold, but we kept our hopes up.

The hike in was long, cold, and wet but, at the end of the day, the sun poked through the clouds, everyone dried out, and spirits were high. It was short-lived, however. The next few days were thunderstorms with torrential rain and incessant hail. With temperatures so low and everyone's gear so wet, the crew took care to try to stay as warm and dry as possible by cramming the entire crew in a two-person tent.

Though the weather made working difficult or impossible at times, it brought the crew so much closer. Everyone pitched in on all of the camp chores, regardless of who was assigned to do it. If anyone was in need of anything, the whole crew pitched in to help.

When the rain finally ended and the sun shone through the clouds, all of Skylin's Angels worked tirelessly to build a fire for hours with wet wood. Finally, enough caught fire and we could dry out.

The last few days were warm and sunny and the whole crew swung right back into working as if they hadn't had any issues the whole hitch.

Despite the bad weather and the trials it brought with it, Skylin's Angels never let it get in the way. It brought the whole crew closer together and certainly was a memorable hitch.