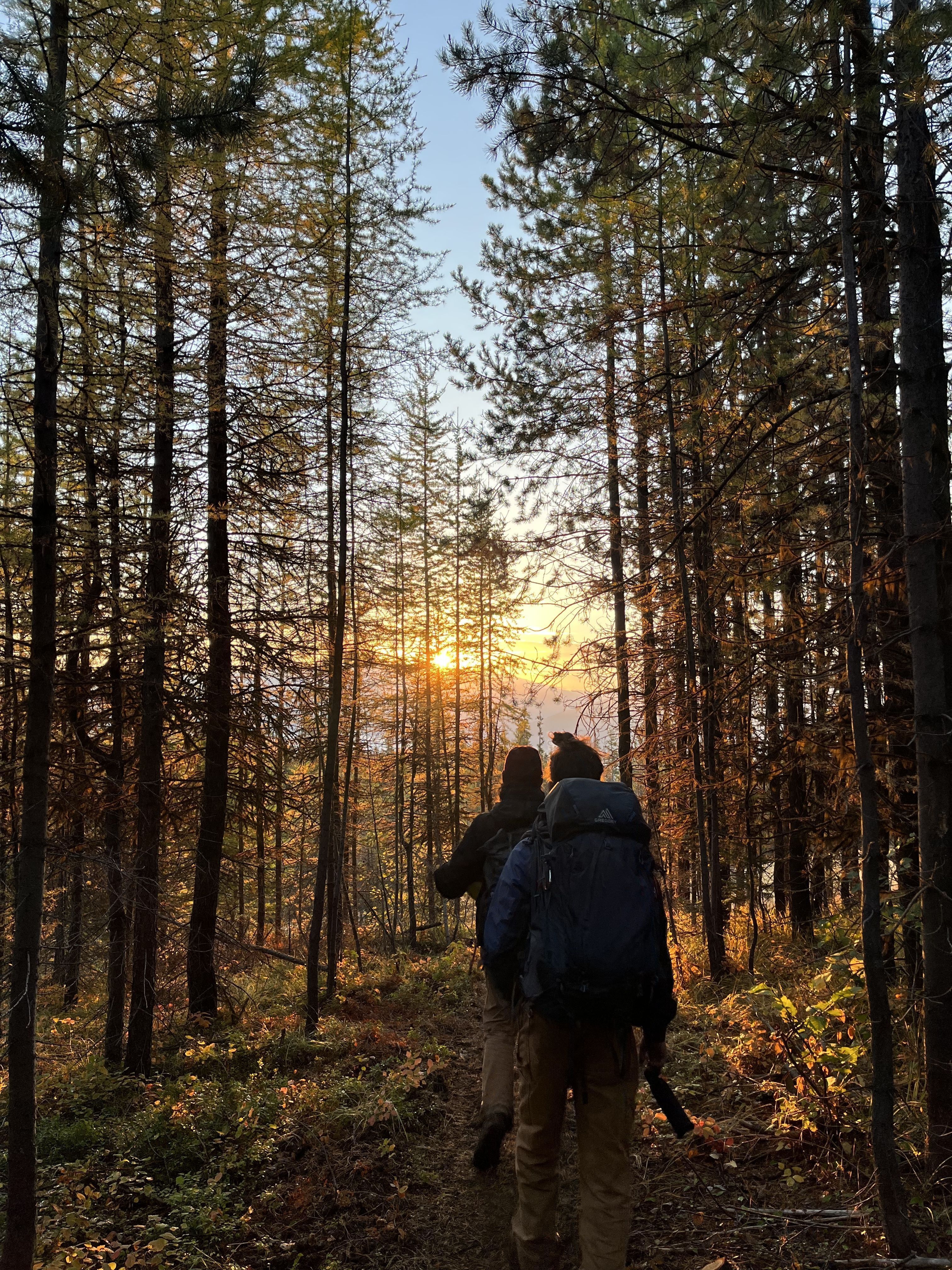 All in all, we had a great hitch, we completed more new tread than was expected and had some great views on the hike in.

The highlights of this trip were the sunrise we saw on the hike to work each morning, our encounters with a whitetail buck, and cowboy camping and watching a movie.

We encountered a young whitetail buck every morning, who proceeded to destroy our hard hats in search of sweatbands (for the salt) and he kept coming back each day to check us out.

On the last day of work we all camped under the stars and watched "The Big Lebowski" on one of our phones, which made for a fun movie night and a great way to end our hitch!