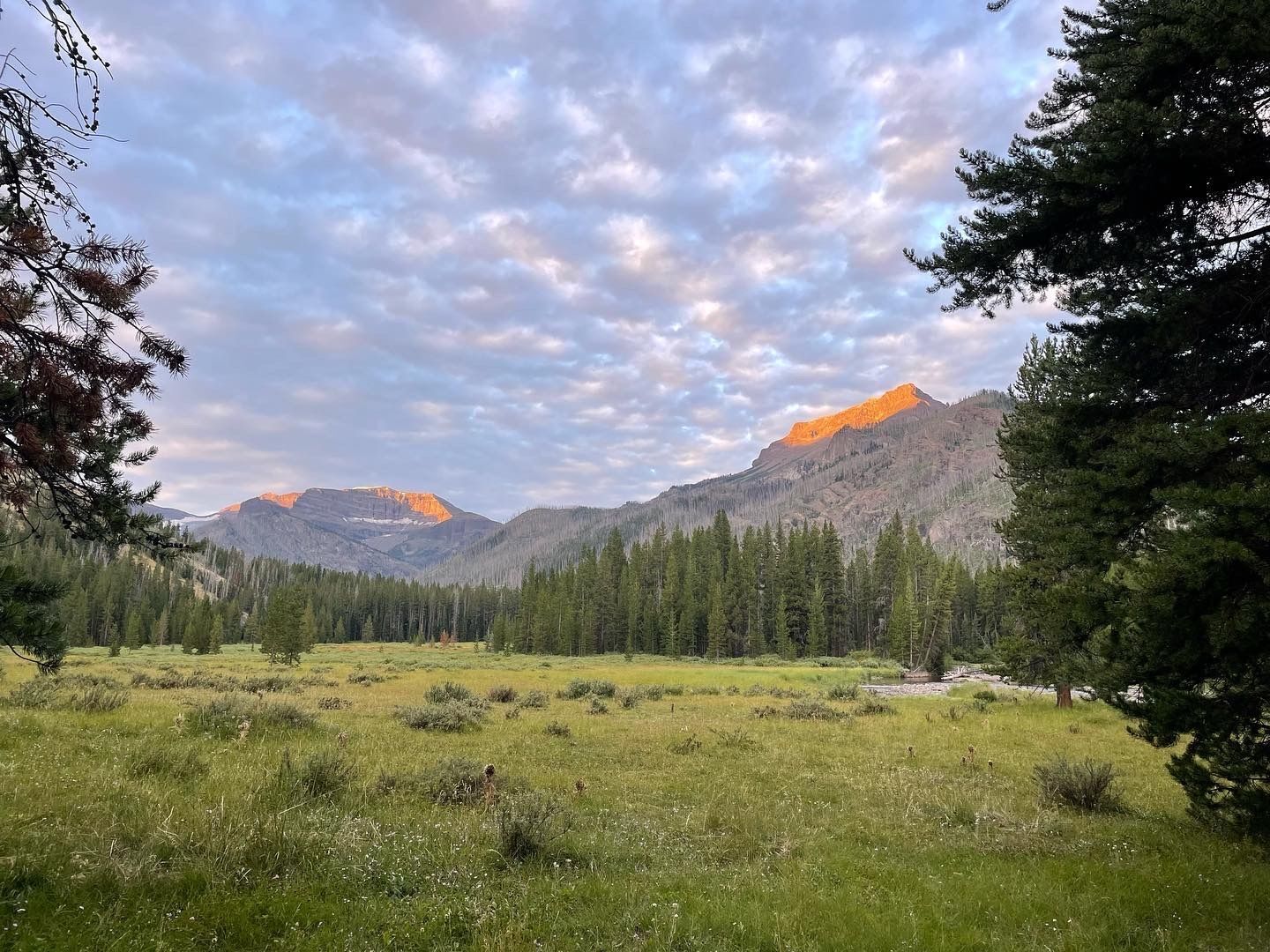 After surviving the dust bowl and flash floods on Fishhawk Creek Trail the past few hitches, we were able to make it all the way back to the meadows, where the trail ends. We spent the first few days crossing endless creeks (nothing like a cold creek on a chilly morning to wake you up!) and cross-cutting hundreds of trees. The area was beautiful with some great swimming spots and tons of delicious raspberries growing on the side of the trail that we got to enjoy. On day 7, we made it to where the trail ends on the map so we got to explore and extend the trail past the meadows.
Before we left for the hitch, we were warned that we might experience some "monsoonal rains," but luck was on our side and besides some thunder and a few minutes of rain one night, the weather was beautiful.
After work, we spent time enjoying the gorgeous area together. One member taught us how to fly fish, we had bonfires, laid by the river and played games of poker. It was a wonderful way to end our time in Shoshone National Forest.