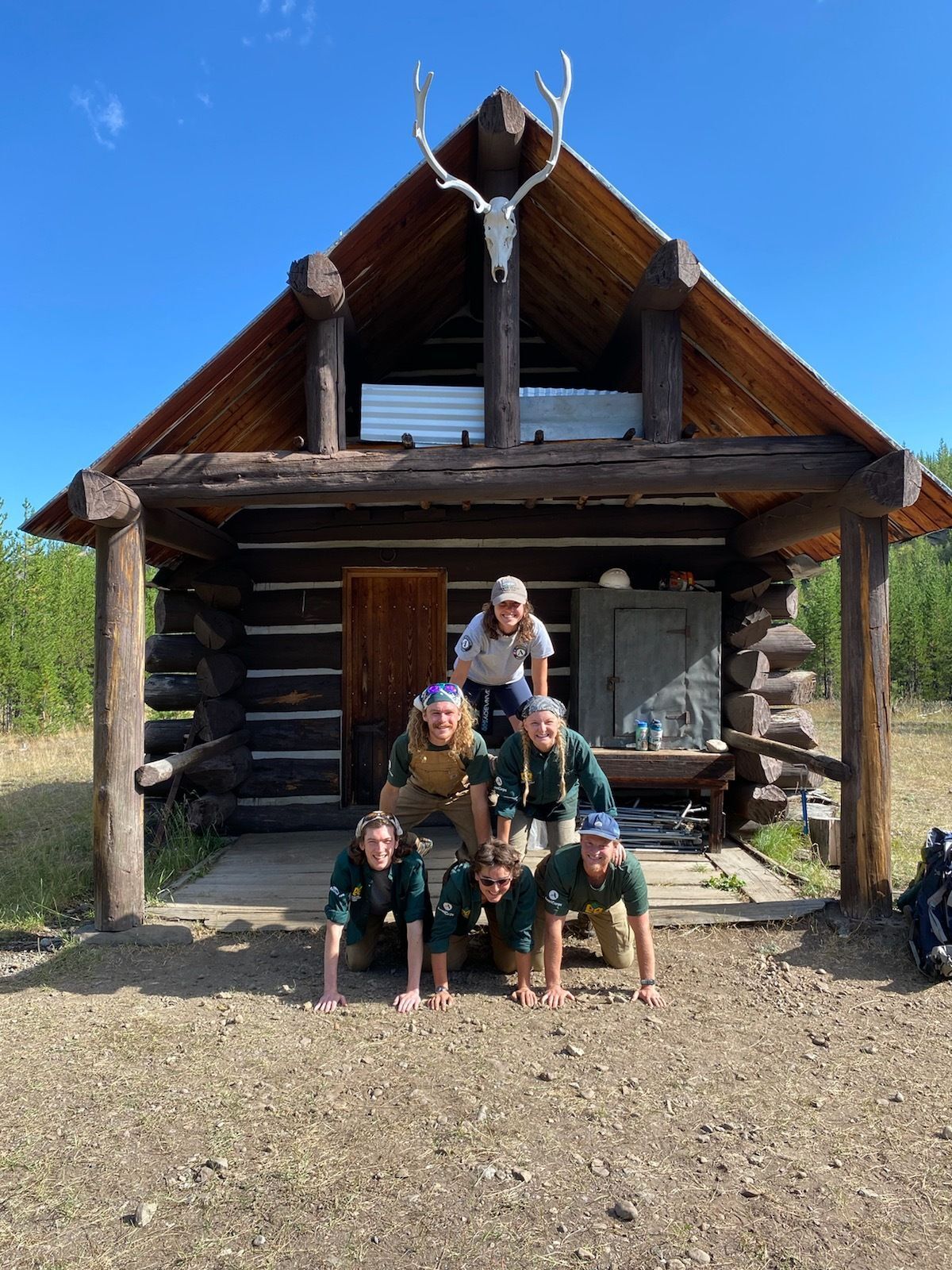 After floods and rockslides removed the trail
From MCC Skylin's Angels hail
With picks in hand and laughter abound
Carving a path from the stony ground.
Soon check dams, switchbacks, and new tread are laid
For Bison, Mule, or Man new passes are made
Through Sun and Rain, their spirits stay high
Even when stories bring tears to their eyes.
Seeing their work is done, they leave with a smile
And without complaint hike towards home for miles
Though sturdy and strong are the things they built
Stronger still are the forged bonds that shall never wilt.