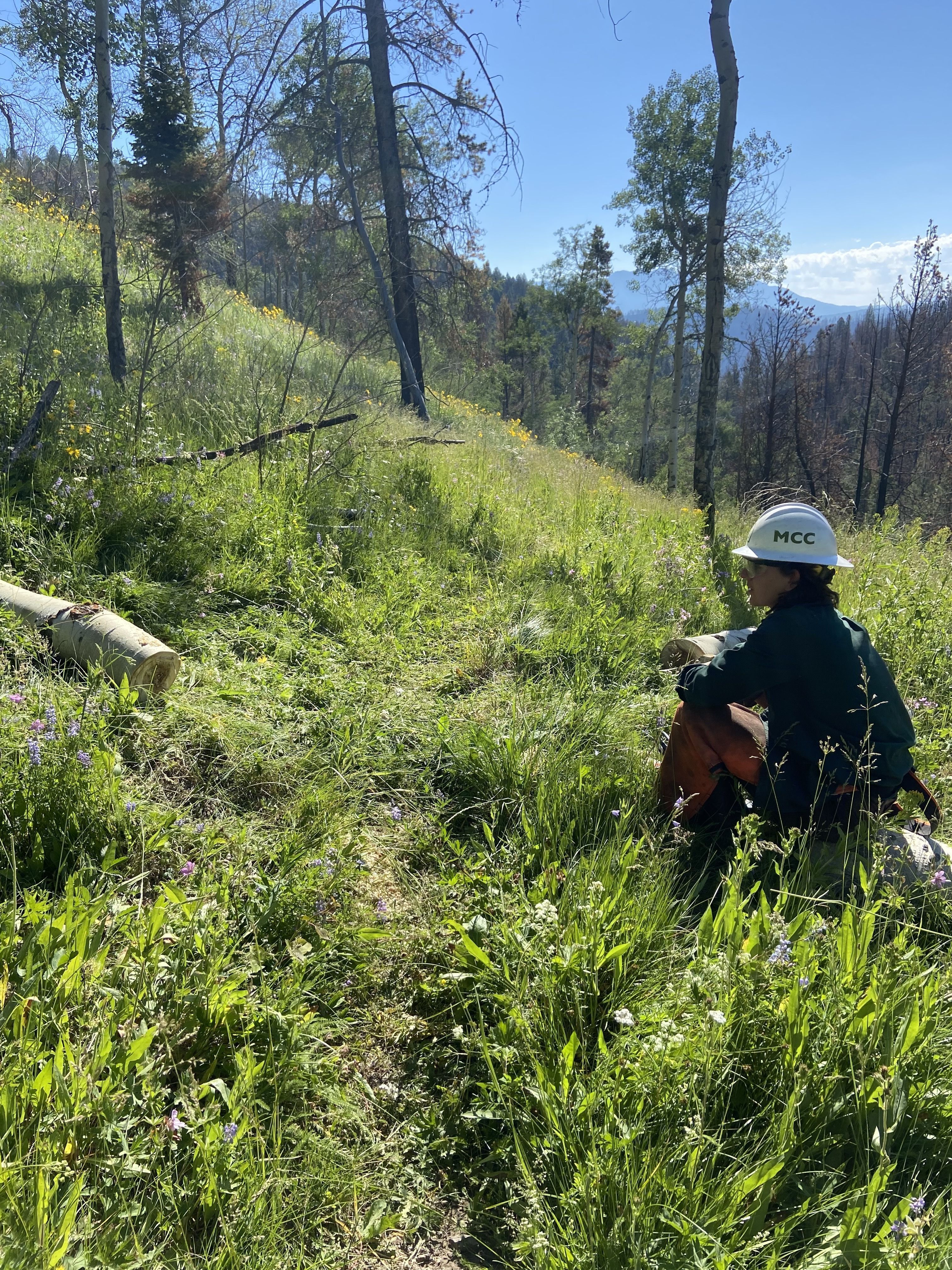 We had a wonderful time on our second hitch in Madison Ranger District. I cannot even count the beautiful lakes we saw the on treks we took each day while clearing the trail of the area. On the first day, we pulled up to Cliff Lake and were mesmerized by the shimmering seafoam green crystal clear waters as the sun beat down on our shoulders. I was immediately asked by the crew, "Can we come to swim here every day?" Well, we certainly tried.
That evening, after putting in a day full of work, we were greeted at Riverview Campground by our Regional Director, Amanda, who would be spending the next couple of days with us. She was a delight to have out in the field, bringing us baked goods and instilling her trail wisdom upon us. Our favorite campsite visitor, though, was Luna, the campground dog. She certainly made her rounds daily, playing fetch and allowing us to cuddle her. Each day of our hitch we headed out, with a chainsaw in hand, to investigate a new stretch of trail for fallen trees. Over the course of the week, we removed over a hundred trees from the trails and hiked over fifty miles in the process.
It was lovely working with the Madison Ranger District Forest Service once again. Not just the beautiful views and fulfilling work, but the support from our project partner, Chris Herricks, really made this trip.