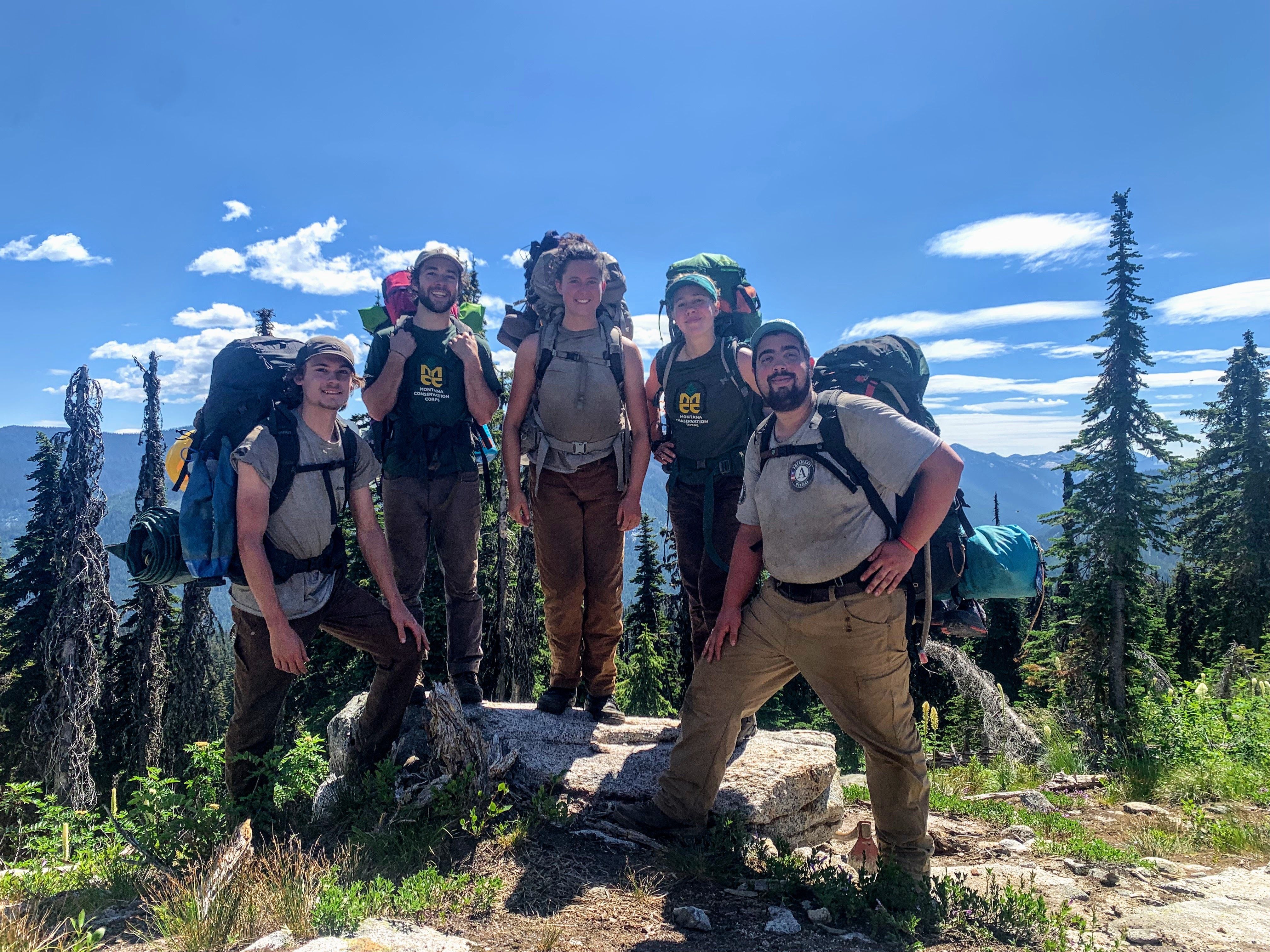 For the past three hitches, our crew has worked on a variety of projects based out of the Bonners Ferry Ranger District. We widened trails, built drains, and cleared out and brushed sections of trail in the backcountry. Each summer, this ranger district has a week where they set up a backcountry camp and work on trails that have been neglected in recent years. This hitch, our crew had the privilege of joining their trail crew for the first few days of their 'camp week' at Hidden Lake.

Our group spent three days widening a trail that extends from Hidden Lake to the West Fork Cabin, located about an hour and a half northwest of Bonners Ferry, Idaho. For most of us, this was the largest trail crew we had worked with before. The crew comprised of trail crew members with the BFRD, Idaho Trail Association volunteers, and us MCC'ers. We had 25 people working on this widening project, with ages ranging from 18 to 75. Everyone came into the week with different experience levels, but we all were working for the same purpose: to make the trail better and more accessible than it was before.

Although the extent of the work we all accomplished made this hitch special, so did our time at camp. Each day, we had breakfast, lunch, and dinner made for us by Pat, the retired Head of Trails, who volunteered her time to feed us for the week. Every day after work we swam in the alpine lake, washing off all of the dirt and sweat that was caked to our bodies. We played cards and shared stories at night with the other trail crew members, and enjoyed many pets with Bo, Pat's loving golden retriever.

This experience reminded me what it is that keeps bringing me back to this kind of work. Although this work can be difficult and physically and emotionally tiring, the people make this experience so special. Trail people are awesome, and the communities built with people who work hard outside are like no other.

Although it was bittersweet saying goodbye to the people in the BFRD ranger district, we are excited for our next stop: Sandpoint, Idaho.