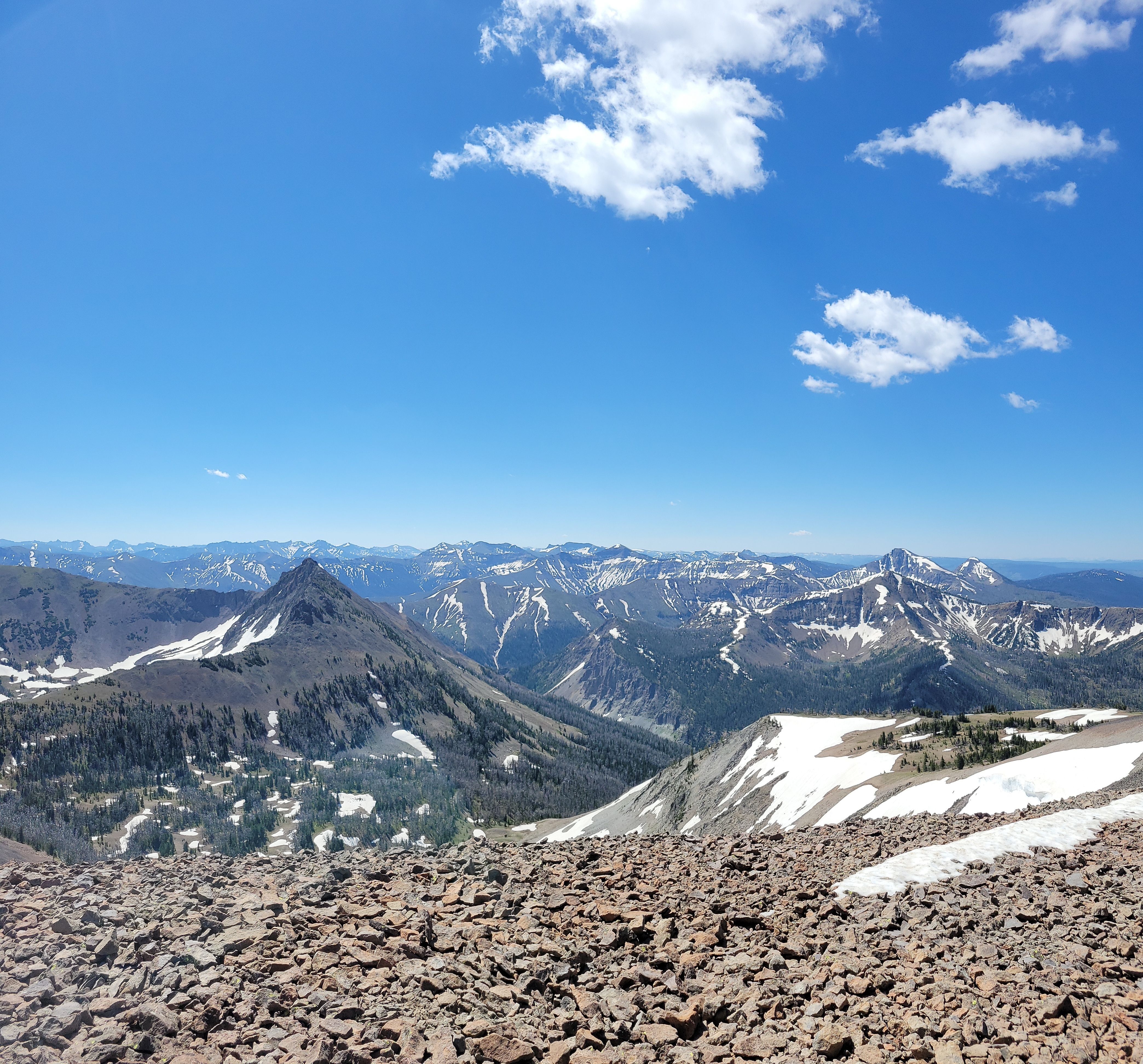 It's 90 degrees along Yellowstone lake in a long-since burned forest. Charred trees litter the foreground, dispersed trees speckle the area finding life once again. Dusty, one of our crew leaders, lays next to me with his head resting on a worn-down green backpack.
"I heard Alan lived in a cave near Bozeman," said Dusty.
I look towards Alan and laugh.
"For some reason, I can believe that," I said.
"Hey Alan, is it true you lived in a cave near Bozeman?" I ask.
Alan shifts under his army green NPS hat and laughs.
"I wasn't ready to go inside yet" Alan said.
Alan has worked seasonal trail crew for the park service going on a decade. Many of the trails that people love and enjoy have the mark of Alan and his crew's hands all over them. And yet, few if any people will ever come across him or know his work. Alan prefers it that way, however, as in his own words, "I don't think I would fit into normal society." Alan describes himself as not much of a people person nor much of a leader and yet of all the project partners we have worked with he was one of the most enjoyable personalities we've encountered; in large part because of his lowkey personality and few spoken words. But also because his quirky awkwardness. And yet, he is intentional when he talks, pausing before speaking, sure to make his intentions clear, often times by demonstrating first before describing.
Break ends and in typical Alan fashion he wanders off with his chainsaw, emerging shortly after with a freshly cut log hovering precariously over his shoulder, undeterred by the logs obvious size and weight. In typical Alan fashion he quietly goes about his business while being a reluctantly (great) leader.