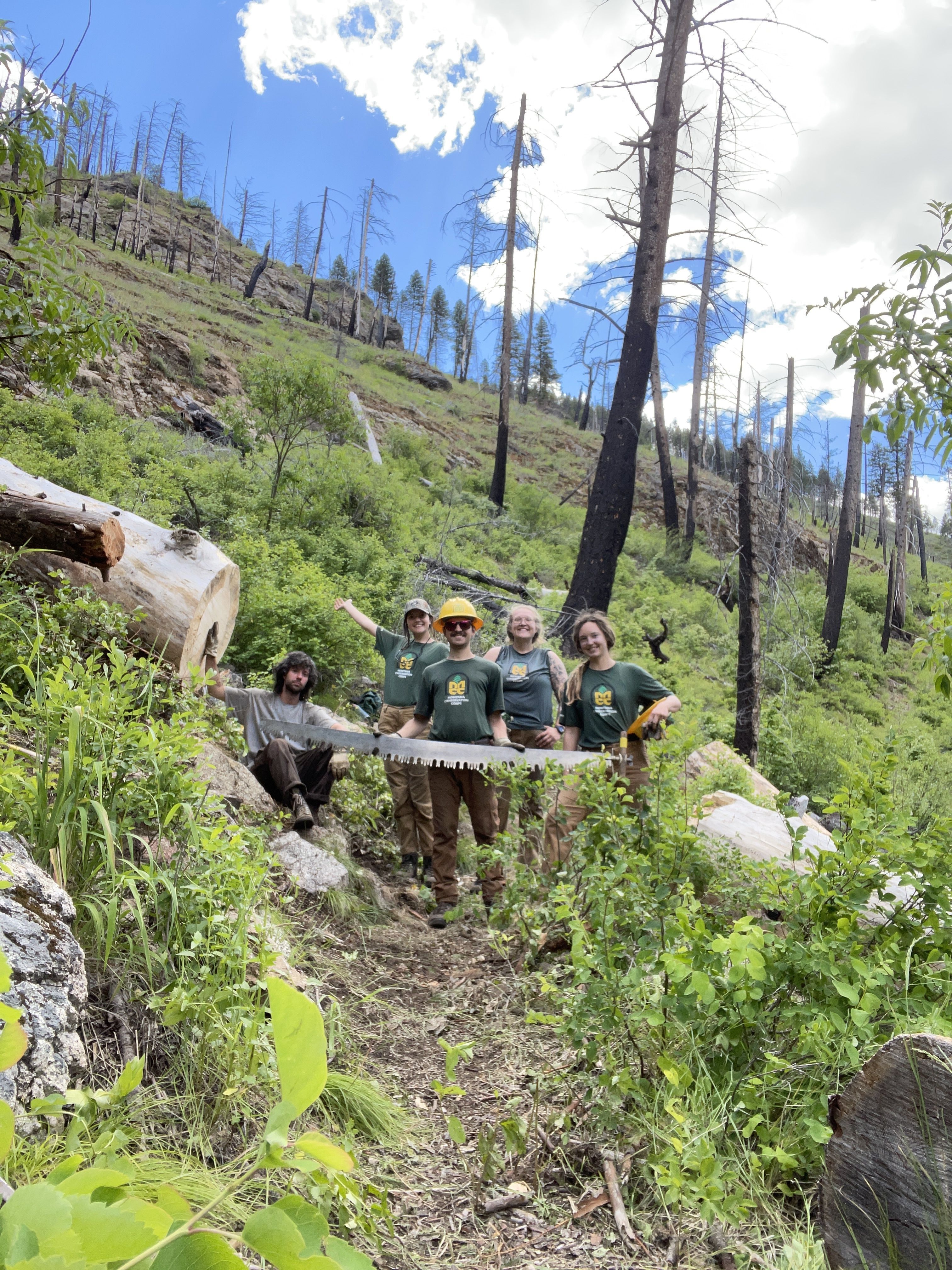 The Selway 5 has been getting to know the Bitterroot National Forest, the Selway River, and the Frank River Wilderness well over these last two hitches. We've walked through beautiful streams, said hello to many creatures, cleared over 500 trees from trails, mastered the bear hang (even in burn areas!), and endured rainy and hot, sunny days with humor and grace. As we like to say, we've yet to come across a tree that is too heavy or too big for us. With the help of careful thinking, patience, determination, and handy tools (thank you, rock bar!), we've been able to maneuver difficult situations with increasing ease.

At the end of our work days, we've grown to love "story time," where we read to each other from our books. This past hitch it was The Overstory, stories about family, love, growth, and trees that both keep us entertained (turns out it's better than TV) and keep us grounded in the work that we do. One of us cooks dinner (Jeremy makes an amazing backcountry carbonara), and we reflect on our high, low, and gratitude for the day. Sometimes there's a (very) competitive game of Kaboo or Monopoly Deal in the mix or sometimes it's straight to our tents, where we laugh and share stories through our tents.

We're off to a new area this next hitch! Stay tuned for the Selway Five's next adventure.