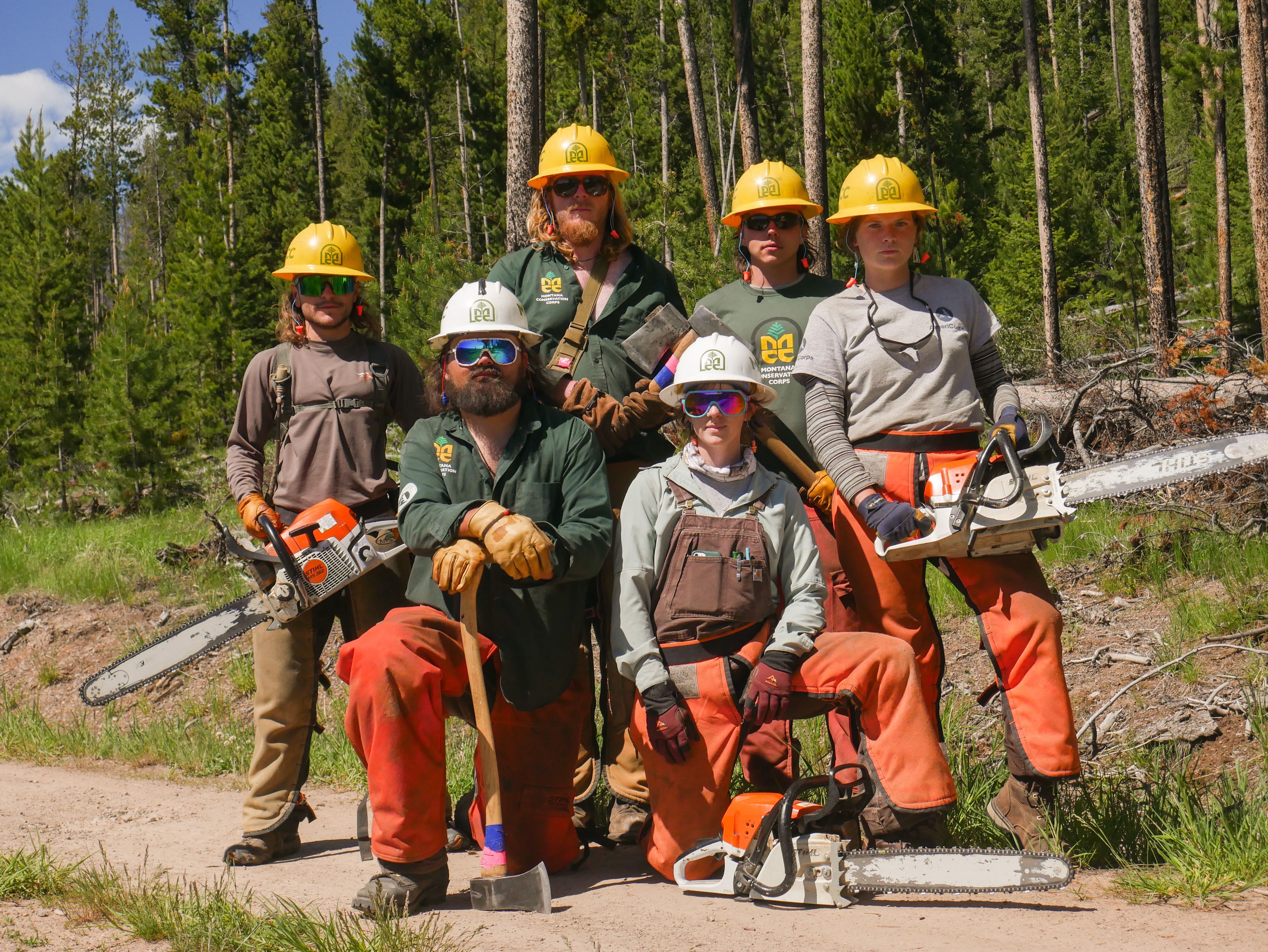 This week the saw crew partnered with the US Forest Service to take on the task of clearing borders for the Beaverhead-Deerlodge National Forest in order to establish a distinct line between the private properties and the forest. Navigating through the dense trees to find the line of sight from post to post was a challenge. Creating a 3-foot clearing on either side of the line also turned out to be a little trickier than we imagined. The area we worked in looked like a game of pickup sticks for giants. With tons of trees that were ready to fall with the faintest gust of wind, our team had to be alert at all times. Though difficult, it was satisfying to look back and see the clear lines we made. We were cruising days 1-6 with a total of 5 miles of lines cleared. We had roughly a half-mile left on our final day of work.

Things started to get frustrating with a tangle of barbed wire that trees had literally grown through, making it nearly impossible to see. We had to move more diligently through that section. Multiple crew members and a project partner have been tripped by these wires as if they had been set up like a snare trap.

Frustrated, tired, and beaten down, our crew was ready to finish the project. Everyone was stoked to call it a wrap. We circled back to a spot where our crew leads left us a couple of tall trees that had to be fallen precisely through a gap of no more than 5-6ft which took the last of our brain power. One by one, Lucie watched over each member as we took our time to drop the trees exactly where we wanted them. By the time the last tree was on the ground, hitch fever had taken over and our crew was ready to eat. We inhaled as much chili as our stomachs could handle and mentally prepared for the gas-loaded drive home which we were all very nervous but ready for.