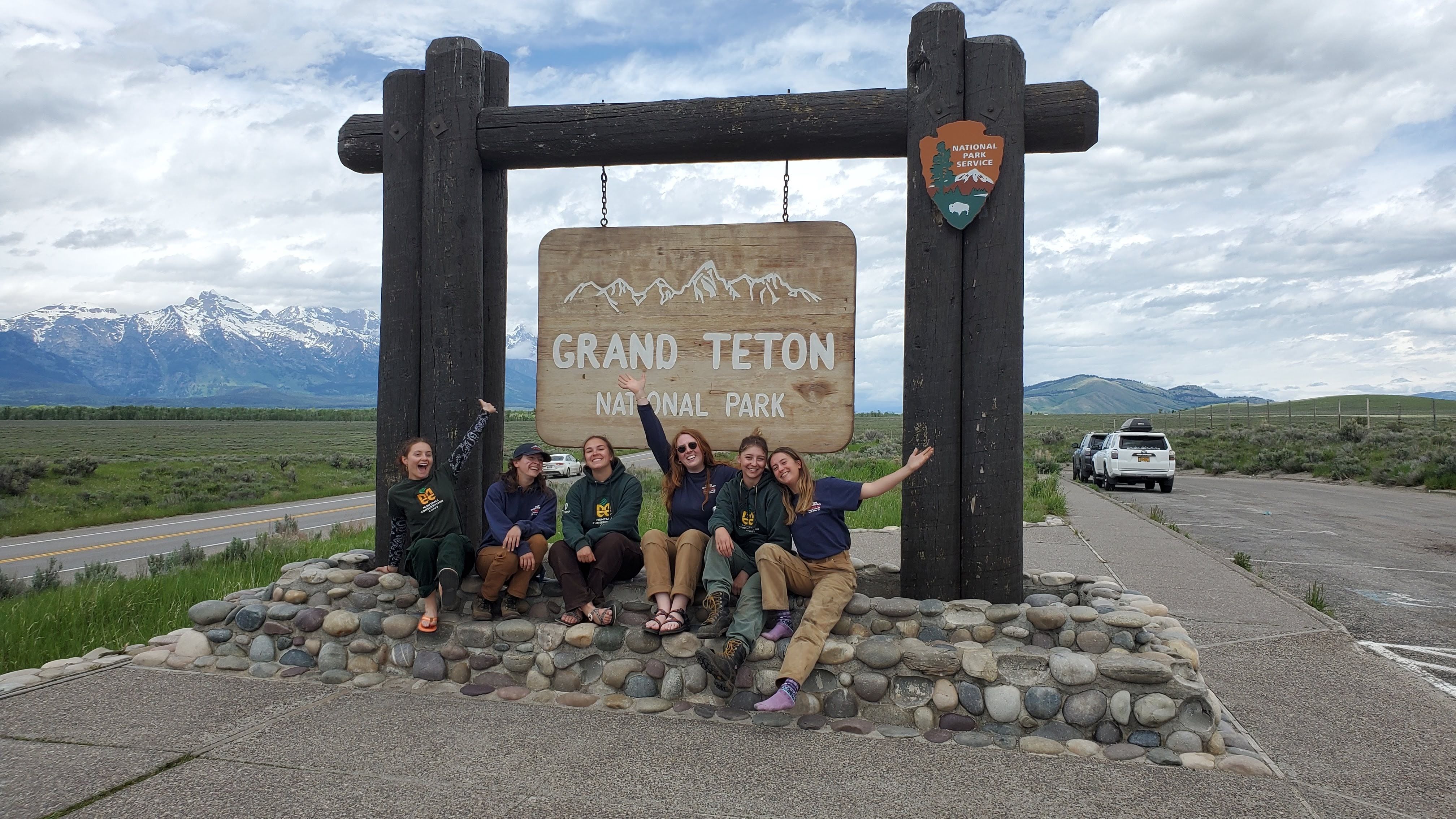 In this week's episode of the NPS Women's Fire and Fuel crew, we found ourselves in Kemmerer, Wyoming. Now you may know Kemmerer as the first location of JC Penney, but the town offers much more for the attentive visitor. Fossil Butte reveals many secrets Kemmerer has tried to bury. From fish to alligators, Wyoming used to host a variety of sea creatures. This week though, at the South Lincoln Training and Event Center, one could instead find a variety of individuals congregating for guard school. Guard school (or Rookie School) is a rite of passage for anyone trying to get their feet into the fire world.
Our week first consisted of 4 days in class. During those four days, we learned all about the basics of fire behavior and how it is influenced by weather, fuel type, and topography. We then learned about how wildland firefighting is done and the role of fire engines. The fifth day was spent in the field practicing what we had learned. Field day started with practice hose laying, using a drip torch to light fuel on fire, and learning how to sharpen and use the tools brought by hand crews onto fire lines. Then, we made our way up the mountain to practice digging lines. In our scenario, the wind picked up downhill and sent our fake fire toward us. AH! We had to run up the hill we had just dug our line in to seek emergency cover in our practice plastic shelter. There, we imagined what wildland firefighters feel like when their lives are at the mercy of these shelters.
If you thought that was it, think again. We were not quite done yet after this intense scenario. Indeed, we got a call from dispatch on our radios: someone was down on the other team! We swiftly made our way to the other hill and practiced evacuating someone on a stretcher. We ended the week with an After Action Review, a meeting where improvements and achievements of a project are discussed. We are so thankful for all the instructors and peers that shared their experiences with us. Thank you! We look forward to working with you in the future. Teton fire dispatch, this is MCC, out of service and heading home. Copy and over!