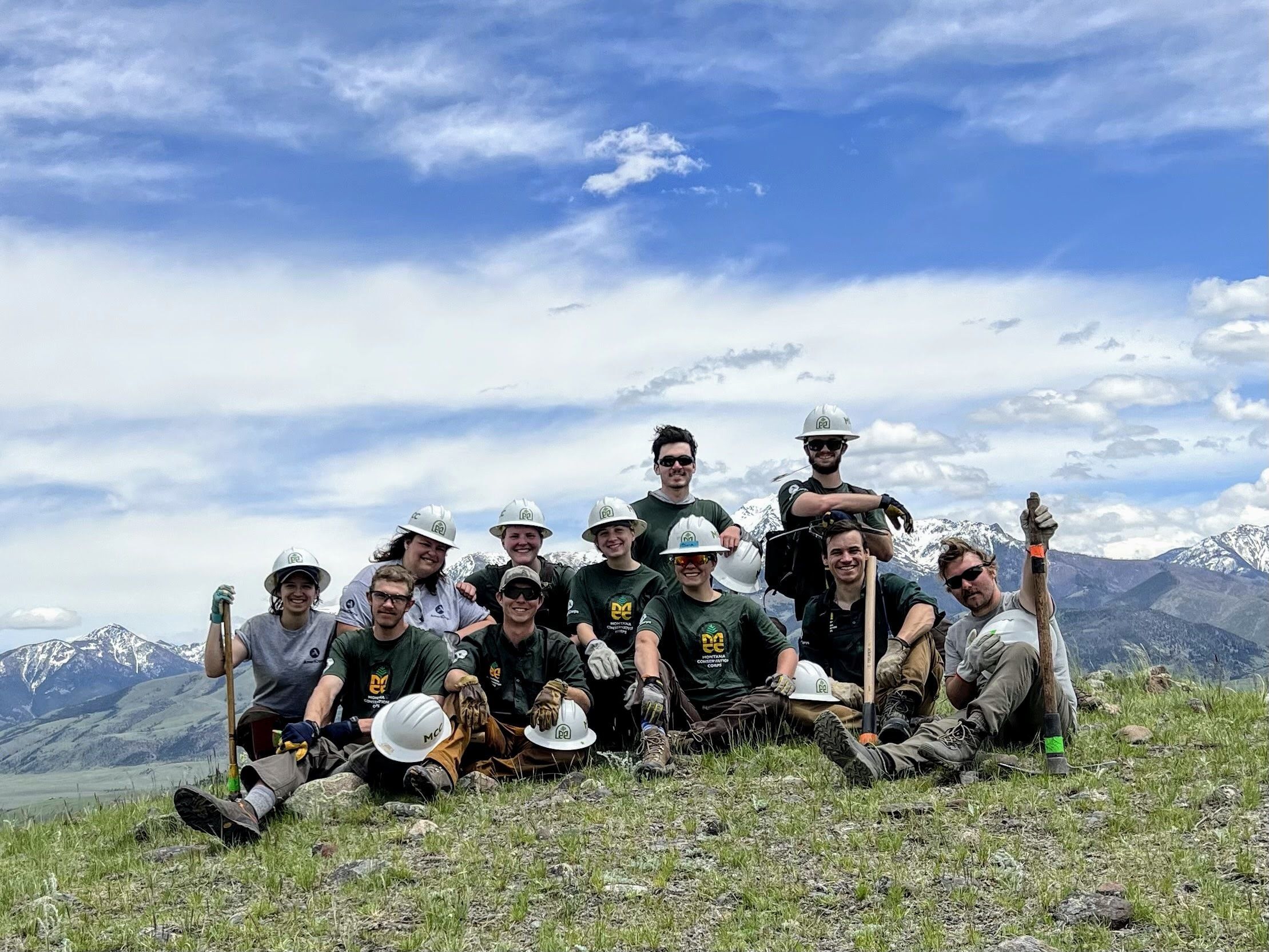 After spending a little less than a week in Paradise Valley, it's clear why John Meyer wrote a whole album based off of it. Paradise Valley is absolutely gorgeous. The Absaroka mountain range surrounded our worksite and you could see peaks for miles. Our task this week was to fix two switchbacks at the base of the foothills of AMB West. AMB West had some unique history and we learned about the native ancestral land that we were working on. The trail we worked on is primarily used for horses, but we were lucky to work beside some cows this trip!

South Youth Expedition and YCC Leaders learned about trail anatomy, lingo, and the building process. Most of the leaders had a taste of trail work back in Kalispell, but this was the first week that everyone was able to do trailwork together. Additionally, they learned the importance of trail maintenance and how critical it is to uphold true conservation values. Together, we fixed the switchbacks and connected one trail to another. We also built multiple water bars, which will maintain the work we did over time. Water bars keep water off the trails and help with minimizing erosion.

At night we had delicious food, and even had the famous "Oreo Pie" that only the most worthy of trail builders get to taste! Sunsets in Paradise Valley were nothing short of amazing, and spending this week together was a great way to wrap up the last bit of training. Safe to say that the youth are going to have a great summer!