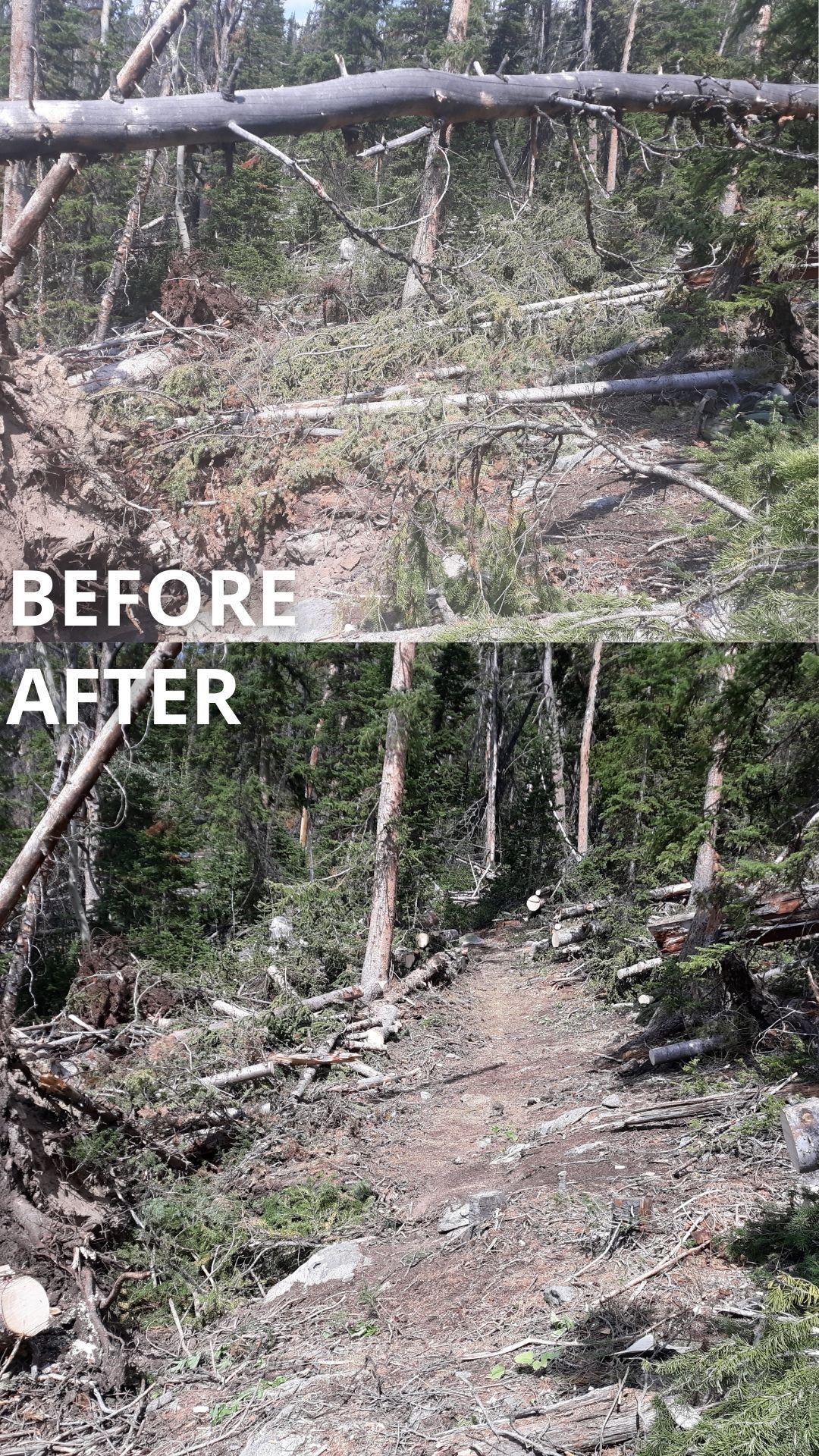 This week, team Jorothy traveled far and wide (again) to work on clearing trees from the Continental Divide Trail. We used a chainsaw and a crosscut, which meant the team that used the crosscut had an excuse to lag behind. We started out the week a bit down for going to the same place again, but our spirits rose with the arrival of several dogs and like, a couple hundred sheep. Our campsite was also home to several squirrels that we did NOT feed. 
The nights were significantly chillier than they have been, and in the darkness, you could faintly hear the sounds of coyotes and owls and the kid that was in the next campsite over.
Our project partner was out because of an injury, so we were left to our own devices and just started hacking away. We kept seeing CDT signs every so often so we figured we were going in the right direction. It was mentally exhausting having to hike the same trail every day and just go further and further to get to where we finished the afternoon before. But Jaedon was there with a fully charged phone to play us the same 3 Fergie songs everyday so the situation was more annoying than it needed to be.
Camp life was good though. We talkin' cheeseburgers and rotisserie chicken for dinner. And Jon brought a fancy lounge chair that people kept taking. We were also right next to a nice river that may or may not have been changing directions. 
Near the end of the hitch we were getting ourselves into some severely dense blowdowns. Trees upon trees upon trees, and uprooted, uh, roots, 20 feet long! Every time we came upon a new area like it, we'd think all was lost, and that surely one of us is going to die here. But nobody died, and the trees got taken care of. It was a righteous sight to behold being able to walk back to camp, and not do acrobatics. It's no wonder the hikers we saw last week weren't in a very pleasant mood.