Eric Legvold | Officer At-Large | Missoula, MT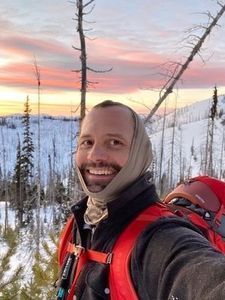 Eric is an accomplished nonprofit professional with more than 15 years experience in the Missoula
community. Eric is currently the Director of Impact at United Way of Missoula County, a nonprofit whose mission is to build a better community for all, specifically in the areas of education, health, and financial stability. Furthermore, Eric is the current administrator for City Club Missoula, a nonprofit providing opportunities for civic engagement on issues vital to western Montana. He has also been awarded the 2020 Dan Cederberg Missoula Downtowner of the Year for his work on COVID-19 response in Missoula, Montana. Prior to his current professional affiliations, Eric co-directed a small nonprofit, Nature-Link Institute, specializing in education and international development. During that time, he assisted in the international field course operations and was the organization's Director of Marketing and Development. He was the primary architect and operator of the philanthropic gear-drive campaign, Gear for the Garhwal, that donated $120,000 of alpine gear and medical supplies to a villager-owned and operated guide company. Mr. Legvold earned both his BS in Recreation Management and MBA from the University of Montana.
Member since 2021