Nathan Cox - Greater Yellowstone, 1999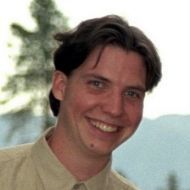 Nathan served with the Montana Conservation Corps in the deep forests and backcountry meadows of Yellowstone and the Gallatin mountains, where he demonstrated perseverance, fortitude, and learned lessons that would one day help him face his biggest challenge.
Nathan especially loved working with a dedicated group of kindred spirits who shared his love of the outdoors. The confidence and tenacity he developed while serving with MCC helped him as he faced a courageous battle with cancer before he died in 2003. 
In memory of Nathan and the camaraderie he found at MCC, the Cox Family established the Nathan Cox & Friends Memorial Fund at the Montana Conservation Corps to honor Nathan and other MCC alumni whose lives were also cut short.