Bridget Perison, Greater Yellowstone, 2015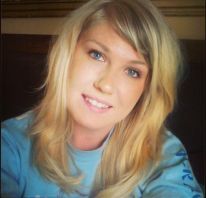 Bridget graduated from Georgia State University with a BA in Art History with a dream was to make a difference through her interests in historic preservation. In May of 2015, Bridget enthusiastically accepted a position working for Montana Conservation Corps—fulfilling her desire to be part of something larger than herself, while challenging herself physically and mentally in a rewarding vocation.
On July 1, 2015, Bridget tragically left this world and started her next journey following a motorcycle accident. Anyone who knew her understood what an incredible human being she was and how she embodied true selflessness. Words cannot express how greatly her presence is missed. Although her life was cut short, we are comforted in knowing that she lived each day to the fullest and inspired everyone she touched to do the same.