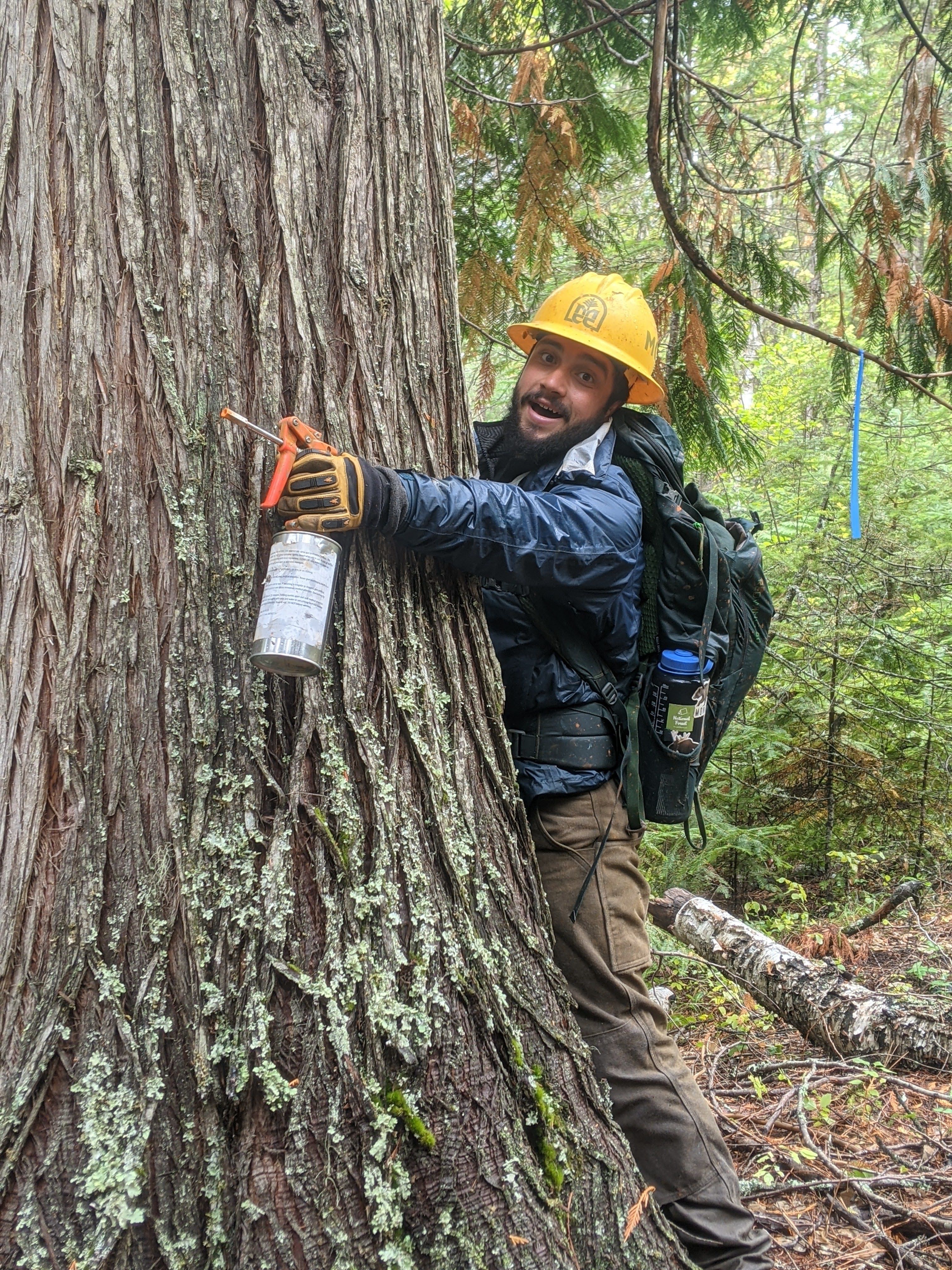 Raised in Pennsylvania, Robert was looking for an outdoor career with purpose. After college he spent time working on small farms, but did not find it as fulfilling as he'd hoped. One of his coworkers recommended MCC, so last year he took a leap of faith that landed him in our Northern Rockies region serving as a crew member. He enjoyed his term so much that he is returning this season to serve as a crew leader! Read on as we dive into what Robert learned last year, and what he is excited to accomplish now.
MCC: What interested you about the field crew program at MCC?
RV: I remember when I was doing research on the website, there was a strong emphasis on the members and what they would get out of the program. That intentional personal development was what I was looking for. The emphasis on that made me feel safer to apply. Also, at the time, I did not know what I was going to do for my future career. I thought MCC would be an opportunity to discover that.
MCC: What were your biggest takeaways from last season?
RV: I took away an emphasis on community and communion. I lived at the Raven Bunkhouse MCC Basecamp in the Kootenai National Forest. I appreciated the opportunity to form a really supportive community there with the other members. It reminded me of the importance of having a supportive group and community in my life.
I also came out of MCC with a lot more confidence in my abilities. Before MCC, I spent a lot of time wondering, "Am I capable, can I do this?" Once I went through it, it wasn't as hard as I thought. It was a good healthy challenge.
I also realized I have a lot to learn in terms of leadership. I had two really amazing leaders. It was interesting to see their leadership styles and learn about what they gained from the MCC Leadership Development Program (LDP). I thought, "These people are even more capable than me." That gave me hope and optimism for myself.
MCC: What personal growth did you notice last season?
RV: I definitely developed a better sense of self. I gained an increase of confidence and optimism about the future from MCC. I came out of it knowing myself better, and knowing my limits physically and mentally. How to get the things that I need. And I learned that a lot of times I can provide what I need for myself. Before MCC I was stuck in a situation that wasn't helping me grow anymore. But being out there and gaining the confidence to move on to something more positive was definitely the big lesson of the year.
MCC: What are you hoping to gain from LDP?
RV: I'm looking to get more confidence with leadership. I want to be able to know and have a clear understanding of what makes a good leader. And define what I think makes me a good leader. That's part of why MCC last year was so helpful for me. I made decisions on my own and as a crew, and they all worked out well. It built my confidence. I'm excited to encounter challenging situations – or opportunities for growth – to become an even better leader.
MCC: Any closing thoughts?
RV: I'm super grateful to MCC and to the people that work there. The vision of the program. The people I see them hiring. The constant improvement MCC is making on itself. It's obvious that they are trying their best. They're touching a lot of people's lives in meaningful ways. It's a really positive force.