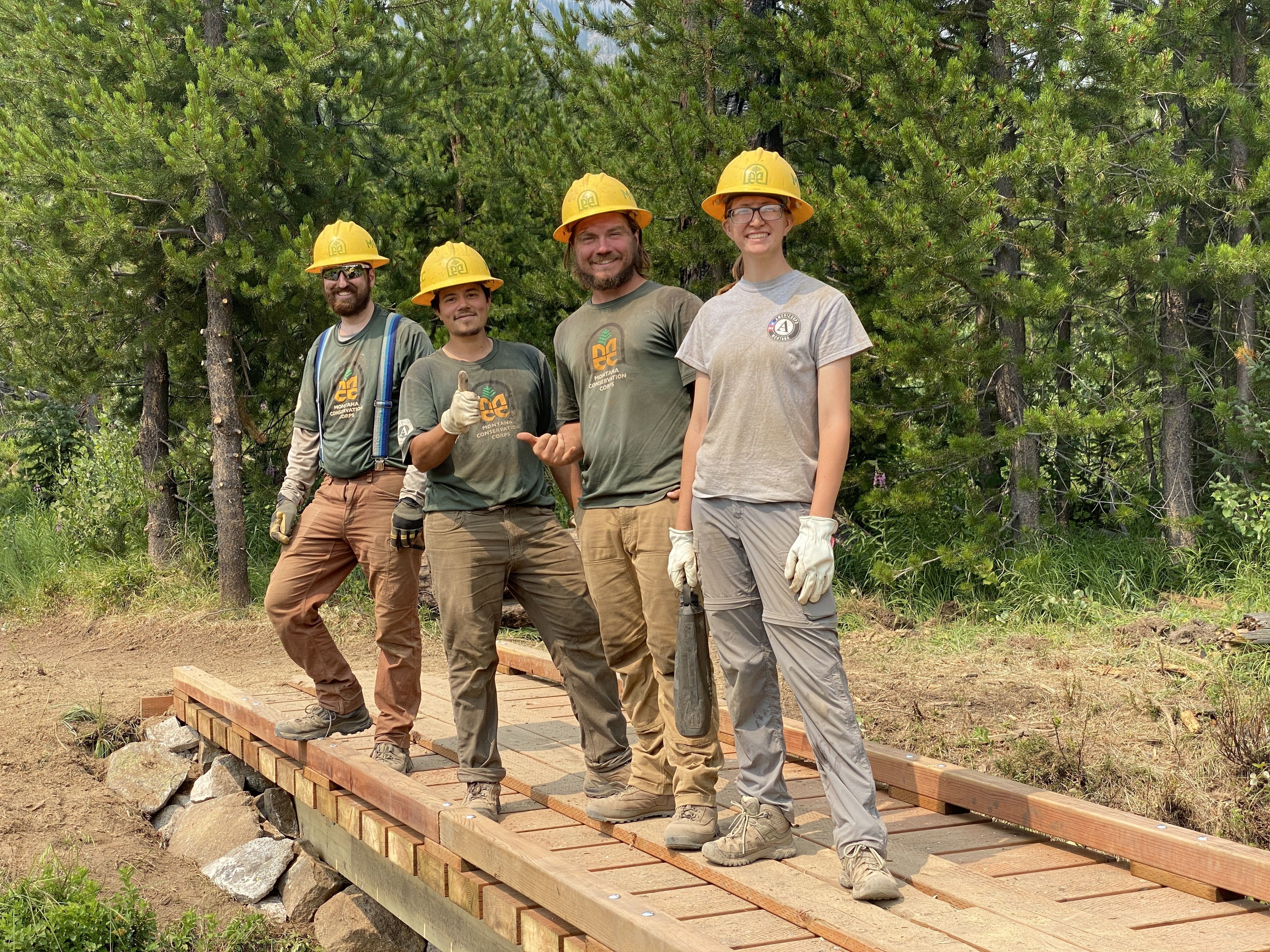 MCC is at the nexus of a national trails revival in Idaho, Montana, and Wyoming. In 2018, as part of  a National Strategy for a Sustainable Trail System, the US Forest Service invited the public to nominate 15 priority trail maintenance areas. Trails were selected because of their reduced access, damage to natural resources, and public safety concerns. 
This summer, MCC crews are tackling projects in five of these priority areas: the Central Idaho Wilderness, Bob Marshall Wilderness, Hell's Canyon, Wyoming Forest Gateway, and Continental Divide Trail (CDT). In the past two years, MCC has improved over 807 miles of trail including removing 22,123 blown down trees and clearing debris from 2,406 drainage structures in these priority areas!
Reflecting on his time creating a reroute and repairing trail structures in the Idaho backcountry, MCC crew leader Dylan said, "All of these projects have increased not only accessibility to these trails, but also their safety. We have been able to see our impact on the user's experience immediately as they were in high traffic parts of the Payette National Forest." The crew's backcountry experience has allowed them to become tight-knit. "We have more of an attachment to the area and take a lot of pride in our work. Since we are together for the majority of our off time, we have developed a strong culture of care towards each other," he said.
MCC crew member Julia was recently digging drainage structures, removing brush from the trail corridor, and building a trail kiosk in another priority area, the Continental Divide Trail. She remarked, "It's important to maintain the CDT since people who long-distance hike it depend on this trail with their lives. Additionally, maintaining this trail protects the environment from being disturbed since all of the use is focused on the trail itself and not the forest around it." Working on such an important trail clearly had an impact on her crew, "Overall, this hitch allowed us to individually build our connections to the land and really appreciate the ecosystems around us," Julia said.
With 205 weeks devoted to these priority areas in the past two years, it's no secret that MCC is invested in this important work to ensure access and safety on our public lands. Indeed, we are thankful for our partnerships with public lands agencies that enable such unforgettable experiences for our corps members like Dylan and Julia.