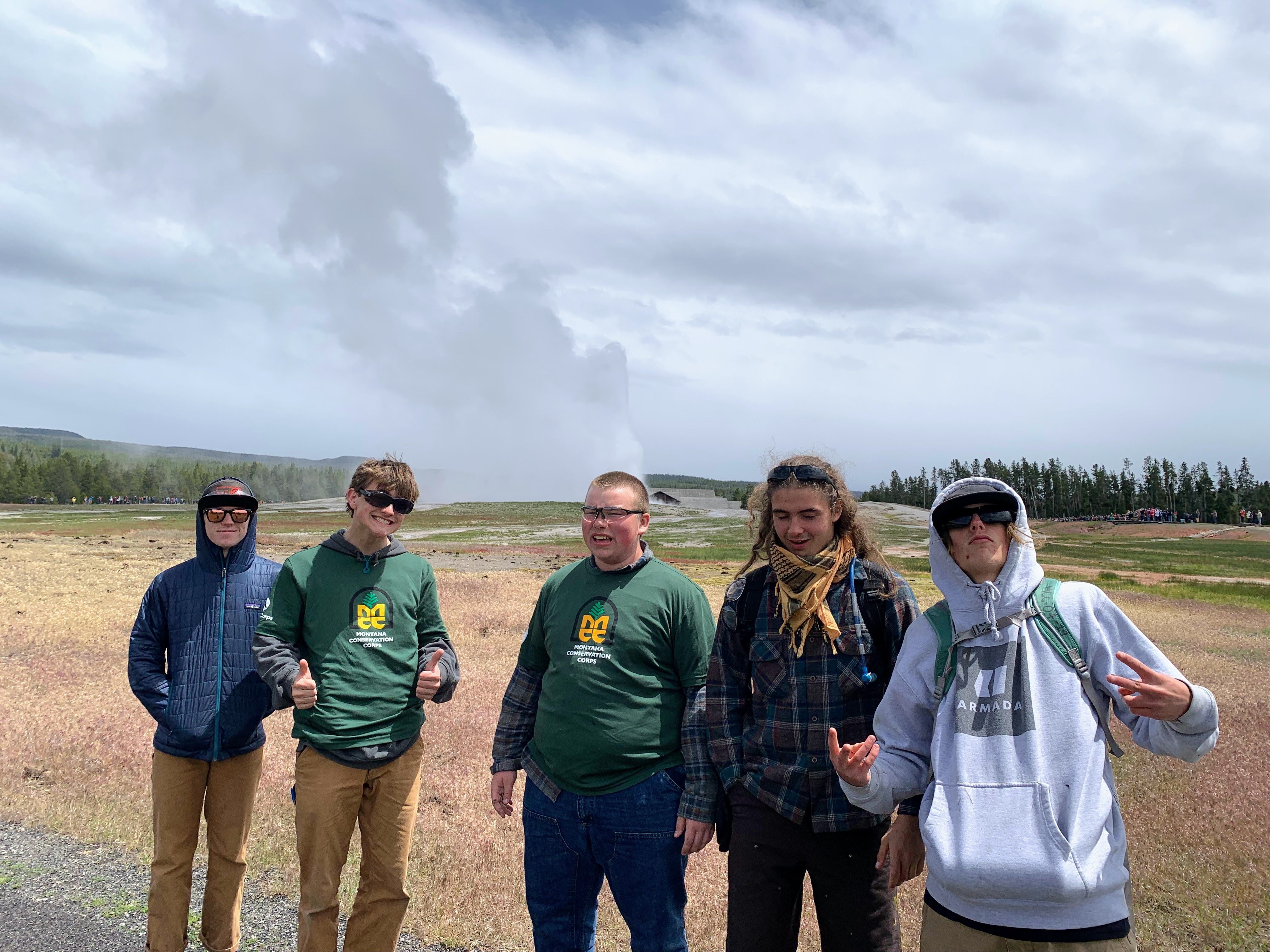 The first hitch of the season! My co-lead and I were so excited (and a bit nervous) when we read the profiles of our participants: they were five teenage boys from Helena, MT who had been friends for a long time. We hoped they would be ready to work and have a good time and they far exceeded our expectations. Our project work consisted largely of installing bear boxes in Yellowstone National Park's Madison Campground in the West Yellowstone region. Not only did our crew set the record for MCC youth programs in installing the most bear boxes on one hitch, but they also brought lots of laughter, enthusiasm, and genuine care for the work and for each other.
Eating dinner was a difficult task with these boys because of how much they made us laugh. Between the crazy business ideas to well-timed punch lines, our cheeks, and tummies hurt from laughing and smiling. They also showed up consistently prepared to work hard and do their best at the work site. They all expressed a desire to do impactful work to the best of their abilities at the beginning of the hitch, and this goal was definitely achieved. Most of all, it was clear to see how much this group of friends cared for each other and wanted each other to succeed.
I was honored to get to work alongside such a wonderful group of young people and watch them grow and learn. The youth that join our programs genuinely give me and my co-lead hope for the future of our planet, our communities, and our workplaces. MCC youth programs strive to empower and educate youth, but it is important to note that the youth who participate in our programs empower and educate us just as much.