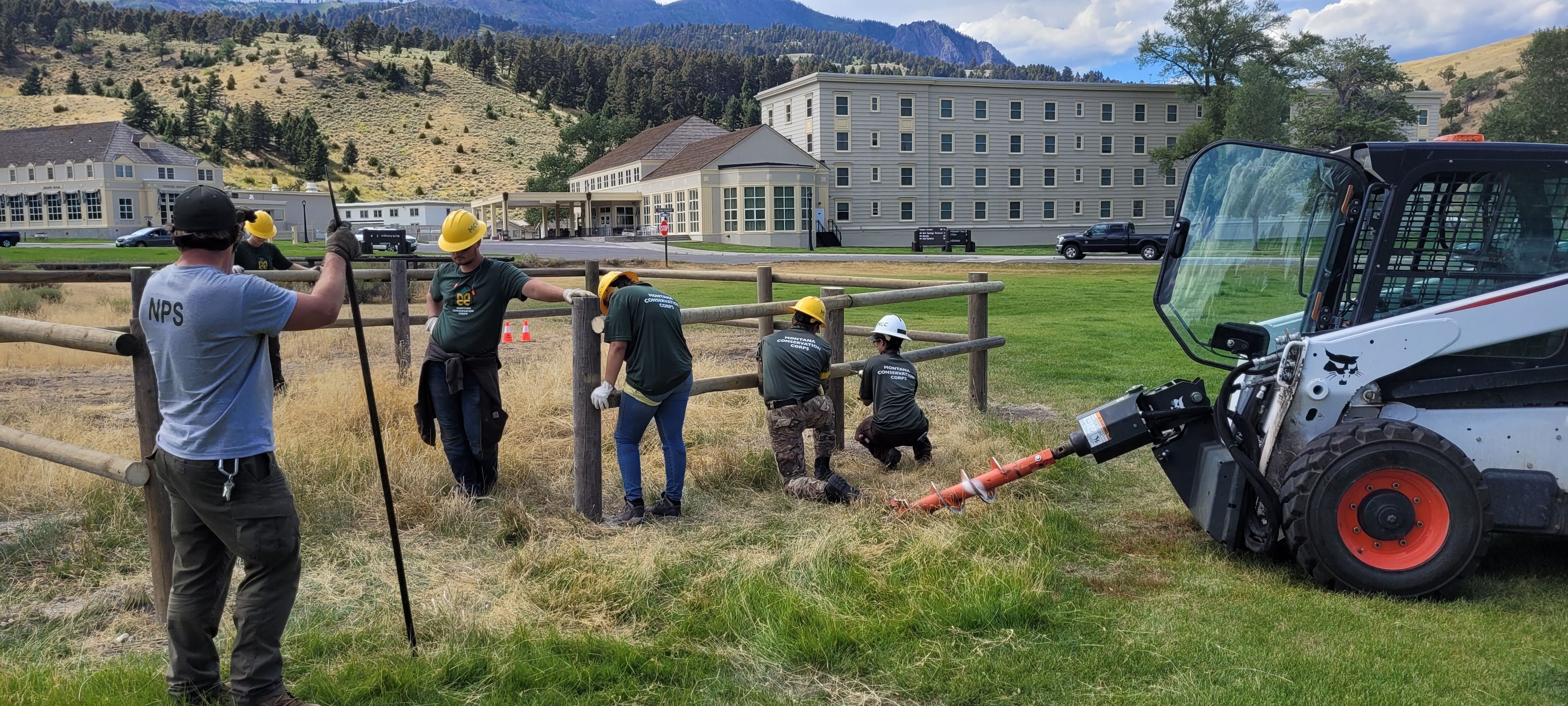 "Yellowstone has 14 miles of boardwalks which are subject to foot traffic year-round. That type of use will guarantee job security if you want to come work with us."

These were the words of our project partner while our past two crews have been working on the boardwalks of Mammoth hot springs. I can say with absolute certainty that while our past two crews combined have replaced close to 900 boards, this only scratches the surface of all the maintenance that goes on with boardwalks. 900 boards of 2x6 works out to just shy of 0.1 miles of boards, a drop in the pond compared to 14 miles.

Boardwalks weren't the only focus of our past two hitches, however. We also removed invasive weeds like hounds tongue and knapweed, restored 20 wooden picnic tables, installed a fence around a sinkhole forming in downtown Mammoth (pictured), and removed the sign for the north entrance of the park.

All of these tasks required significant levels of adaptability and resiliency on both the parts of our youth participants and us leaders. This was all aided through our amazing project partners with Yellowstone and the NPS, as well as some goofiness' from participants, like bear crawling half a mile in eight minutes for a strawberry Uncrustable.