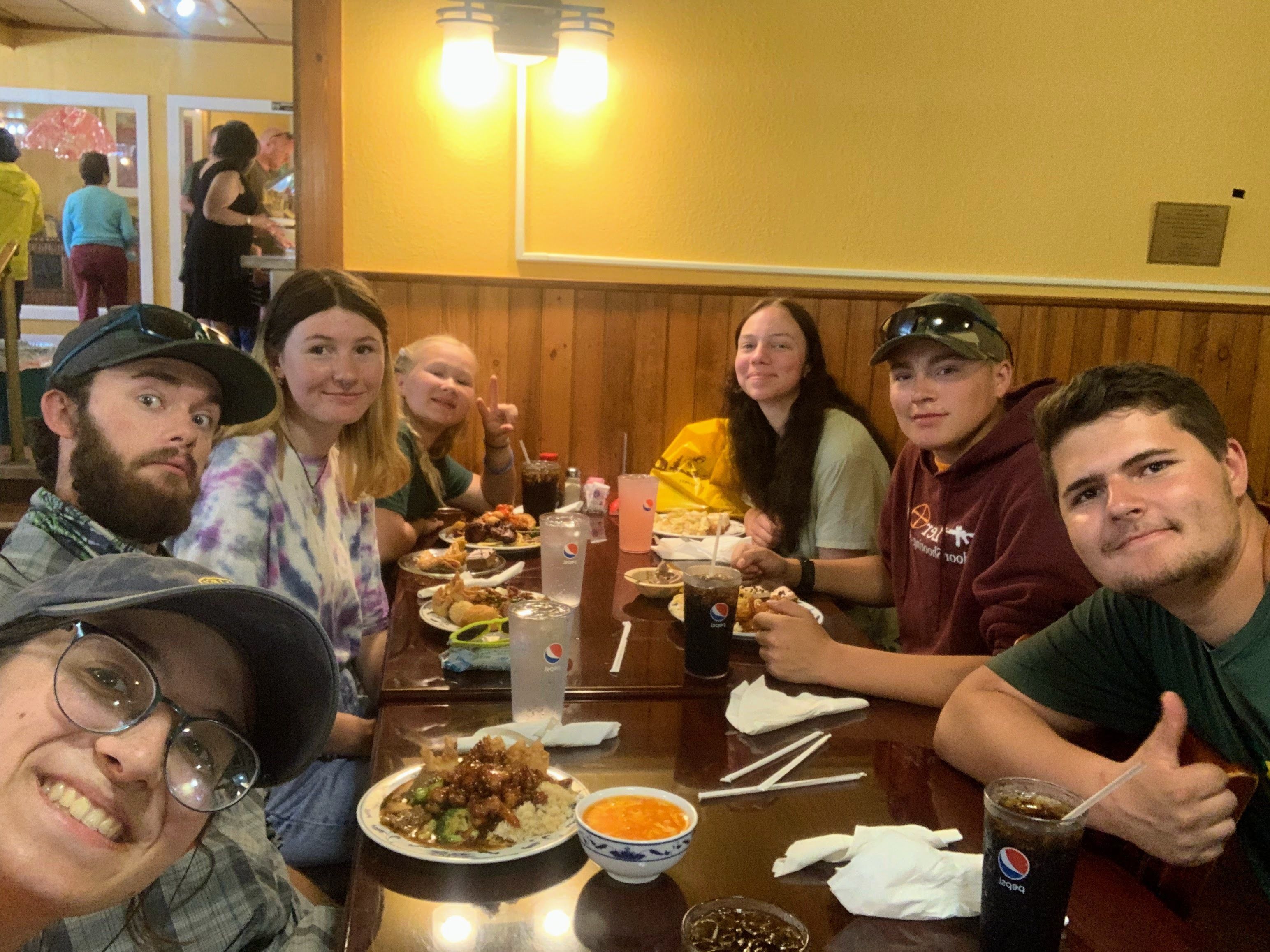 Having a two-hitch crew for my first experience as an Expedition Leader brought me into contact with some of Montana's finest youth. The five participants we had were incredibly hard-working, resilient, and endlessly humorous. They certainly made my and my co-leader's jobs easy.

For our first hitch, we were in the Custer Gallatin National Forest and for the second we were in the Pryor Mountains; both locations' focus involved trail maintenance and trail building. In Custer Gallatin, our youth struggled with individual illness forcing several to go home early. But, they all returned for the second hitch at full strength and proved they were ready for work walking at least 5 miles every day on top of any trail maintenance. We are endlessly proud of them not only for the work they did but for how they grew as people during these past four weeks. The hot days full of inside jokes and elbow grease along with periodic car rides and ice cream treats made this a memorable experience for all, not to mention the Chinatown Buffet in Cody on our day off. Two of our incredible youth crew members elected to write poems:

Under the sun
its gleaming color of hot Tang
Don't let it split your spirit
like the juniper you chop with a clang.

Under a cloud
its droplets like cool electrolytes
Don't let the rainy gloom hinder
your awe of its electric sights.

Within a breeze
that you savor as you look all wonky
Don't let the scorching heat
make you feel burnt of monkeys.

Inside your tent
as you dream about the day
Don't forget the ground you walk upon
for tomorrow it might be where you lay.
-Else M

Mesmerizing sunsets
laughing so hard we cry
I live in this moment
I am here, I am present
something happens on those night drives
a feeling that's hard to place
unpredictable adventures haunt me
This curated life that's our own
I live in this moment.
-Abigail H.