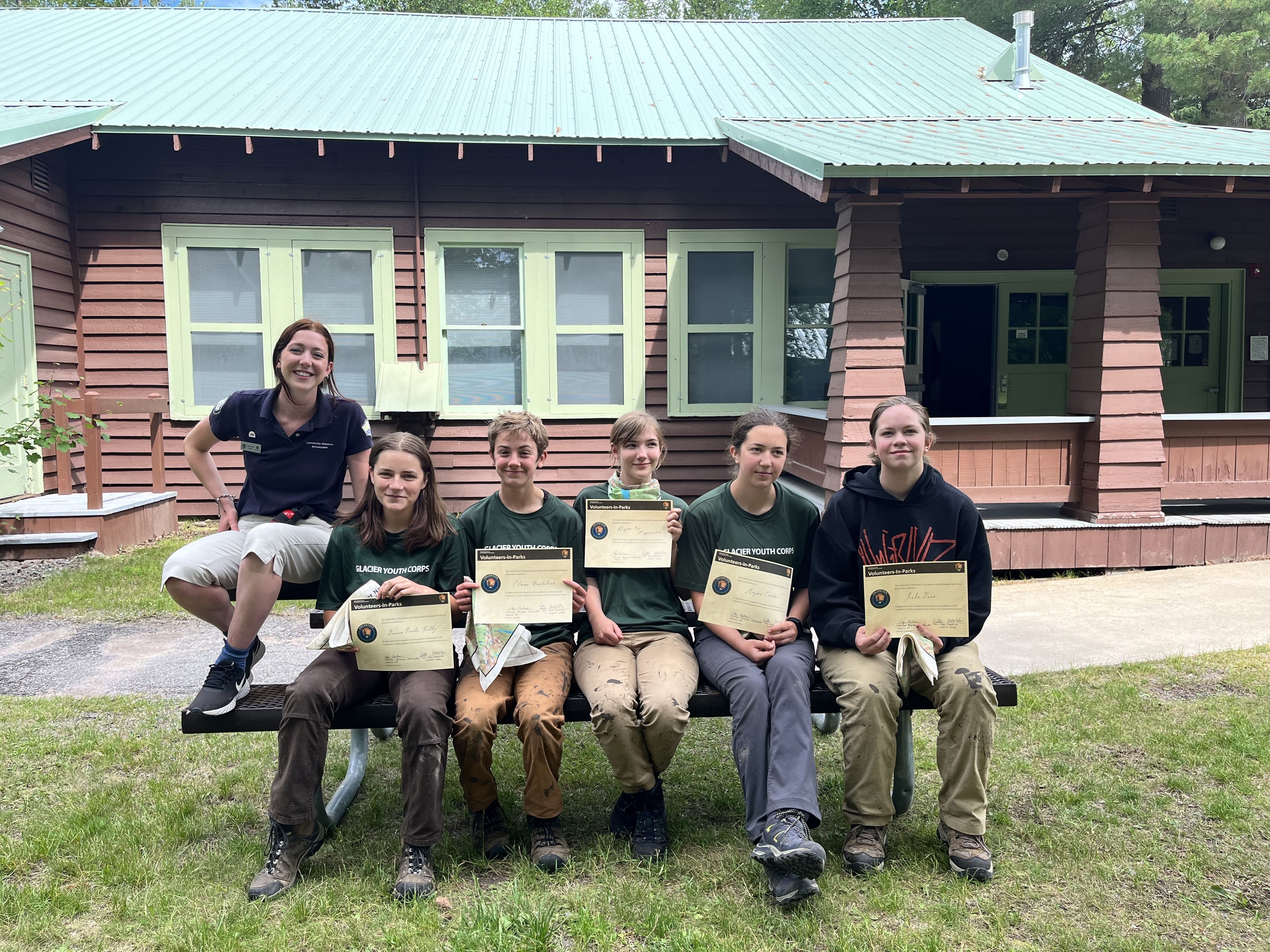 MCC's Glacier Youth Corps Crew remained in Polebridge for this expedition. Our work consisted of painting picnic tables for the Bowman Campsite, harvesting logs on the pathway to Kintla Lake, and using those logs to reconstruct a new fence along the Kintla Campground.

"We love the hands on activities that come with conservation work. Building fences allows us to use tools and create a better environment for the park," claims Crew-mate 1. "I love just being able to be outside, get dirty, and not care because I am enjoying the company!"

In addition to the 72+ hours of service on an eleven day expedition, it is important for crew dynamics to have fun outside of the work day. When asked to reflect on their favorite moment of the trip, the consensus was on the night we went down to Bowman Lake to see the stars.

"We all got up from our sleeping bags and our leaders led us down to the lakefront. We stood in silence, admiring the mountains underneath the stars. It was peaceful," remarked Crew-mate 2.

"I enjoyed the night trip to the lake because it gave me a chance to bond with the other crew members on a deeper level. I was comfortable in silence and admiring the beauty, which is something I really only feel content doing with people when I have a connection with them." (Crew-mate 3)

Amongst all the hard work and dedication MCC does to help keep Glacier National Park a wonderful place, we (The Glacier Youth Corps Expedition Leaders) value play, curiosity, and relationships. A trip to the lake to see the stars created a shared space of tranquility within the group. Most of the crew mates additionally expressed being more relaxed in the outdoors at night, and now know the safety practices needed to keep themselves safe in the future with their other friends.