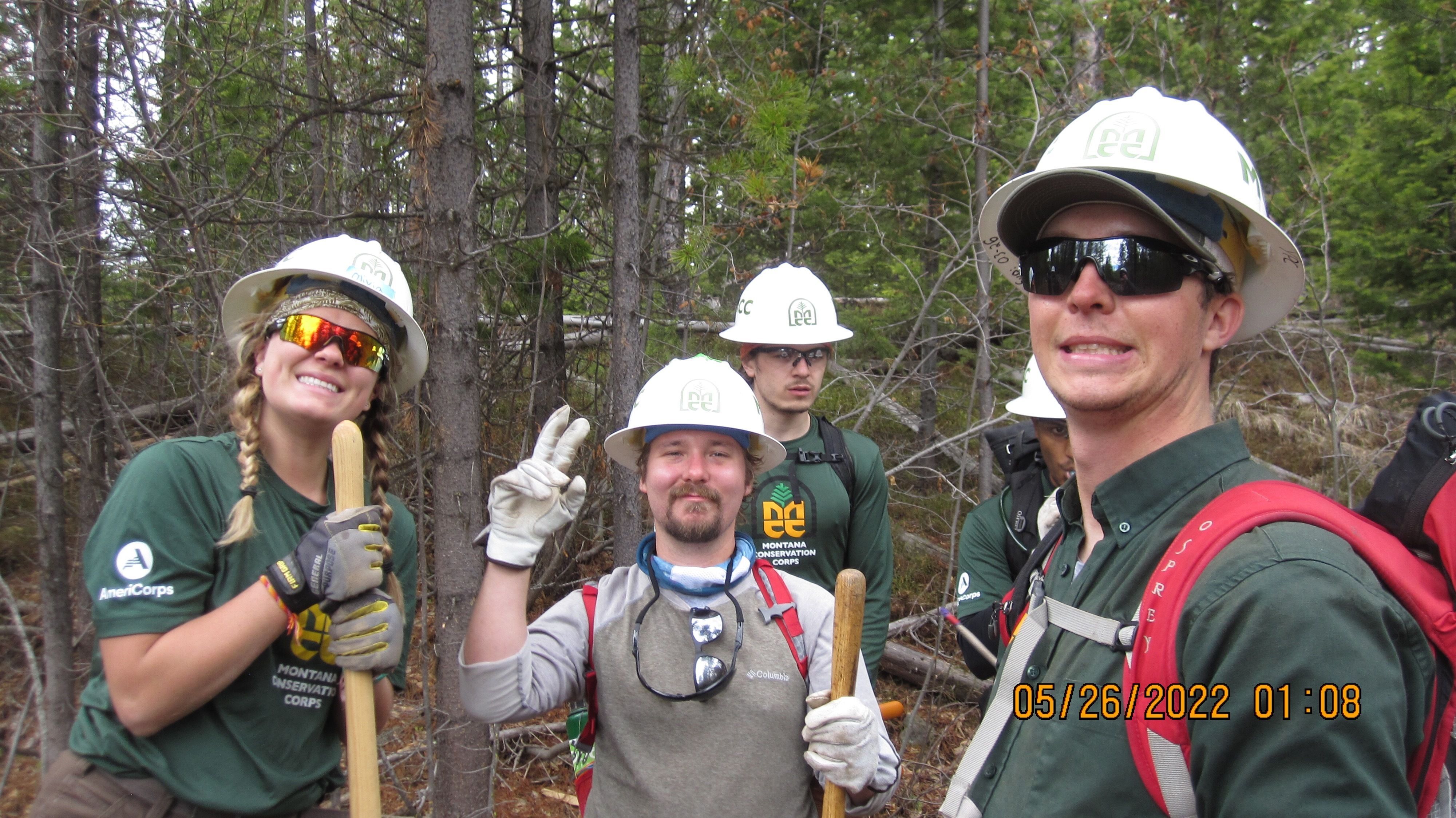 Almost constant rain drenched our tents and some of our sleeping bags. We practiced filling out paperwork on soaked sheets of paper. We acted out scenarios while huddled under tarps. Somehow, we turned damp sticks into a campfire! Our "Youth Week" training hitch was full of opportunities to get comfortable being physically uncomfortable. Not just physically, though: Youth Week was an experience that brought all of the Youth Program crew together through a whole lot of emotional vulnerability.
To start off the week, the crew got "Stober'ed," and came to understand our learning and leadership styles more deeply. A campfire story slam session gave a few folks the opportunity to share more about themselves — dreams, adventures, pets, and one particularly bad poop story. In our first intention circle, we got to reflect and share our thoughts with the support of each other. An Equity Through Identity lesson allowed us to explore how our identities are similar to and different from those of each other. A few brave souls opened up and shared their stories, with displays of vulnerability that brought the rest of the crew to tears. And this was only week two!
Vulnerability has a special way of bringing people together. When we're vulnerable with each other, we can find out that we're not alone in our experiences. We can learn from each other, discover more about ourselves, and develop our worldviews. Through all this, a group can become like family, even after just a matter of days. The MCC Youth Program, I think, is unique in its ability to foster vulnerability. It's built on a foundation of thoughtful policies, immense staff support, wide variety of resources, and a culture of care. What results is a space in which folks can be fully themselves, and be received with a love that's palpable. Where we can talk about our four-star poops, adapt to unpleasant weather, make mistakes, and succeed as one big family.