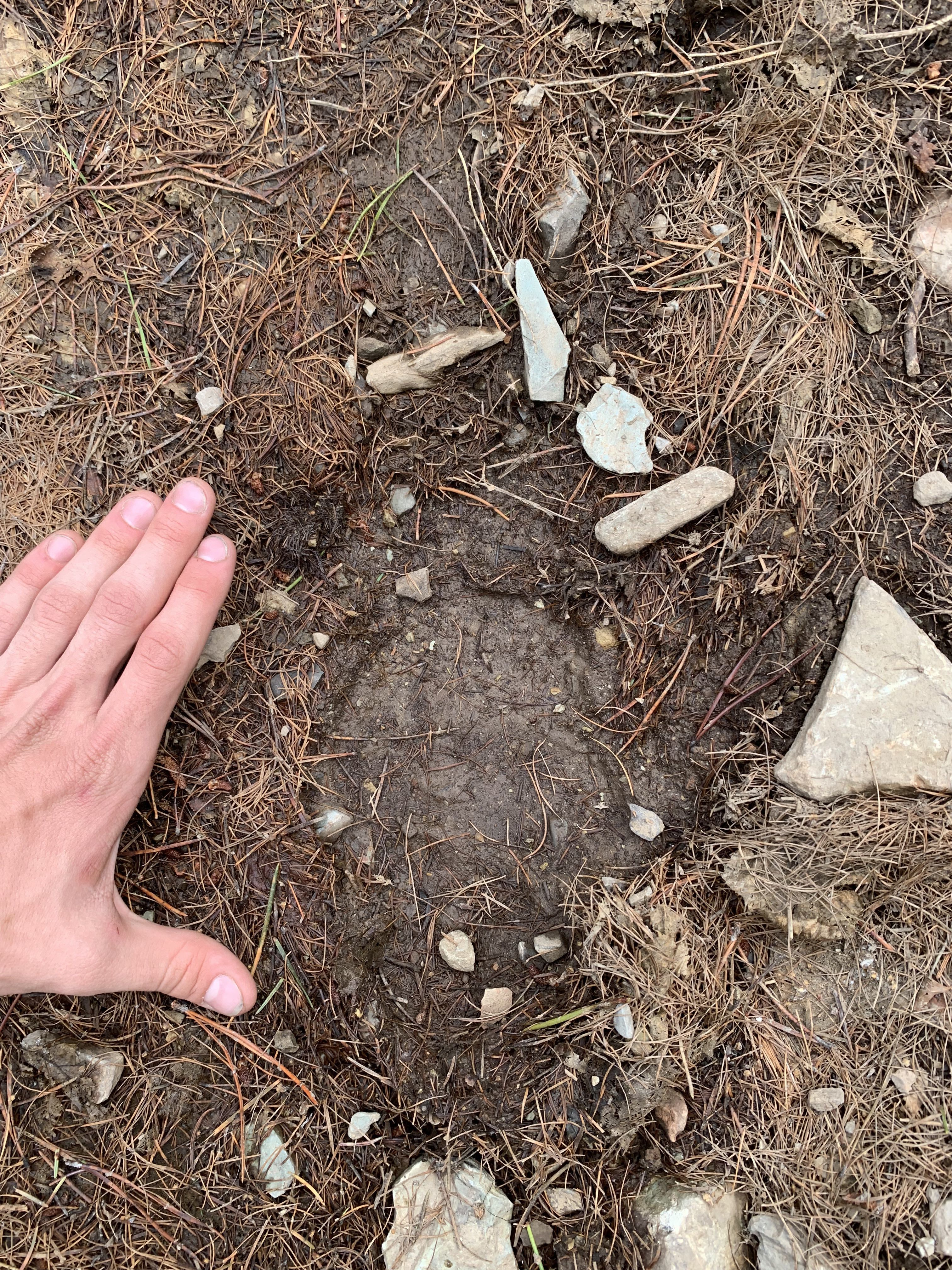 During the first week of official Montana Conservation Corps training, the leaders met with a Montana bear biologist. The training covered physical signs of bear (scat, prints, and bark scratching), identifying species, and using bear spray as protection.
Within a week of our training, while out on our second hitch, leaders of the crew identified black bear tracks within a quarter-mile of camp. You'll notice in the picture above that the far-right toe is unsymmetrical with the far left, indicating a black bear. If the toes are symmetrical, it is a sign of a grizzly.
In response, bear spray was kept an arm's distance away and a buddy system was put into place to keep confidence in our safety. Although not as aggressive as a grizzly, black bears are still opportunists and will take advantage of any opportunity to obtain food you give them. For this reason, we also set up tents 75 feet from our kitchen area and all food was either kept in a trailer or strung up in a bear hang.
I am grateful for the training provided by MCC in identifying bear signs because it provided an extra sense of awareness while we camped in the Foy's to Black Tail Trail.