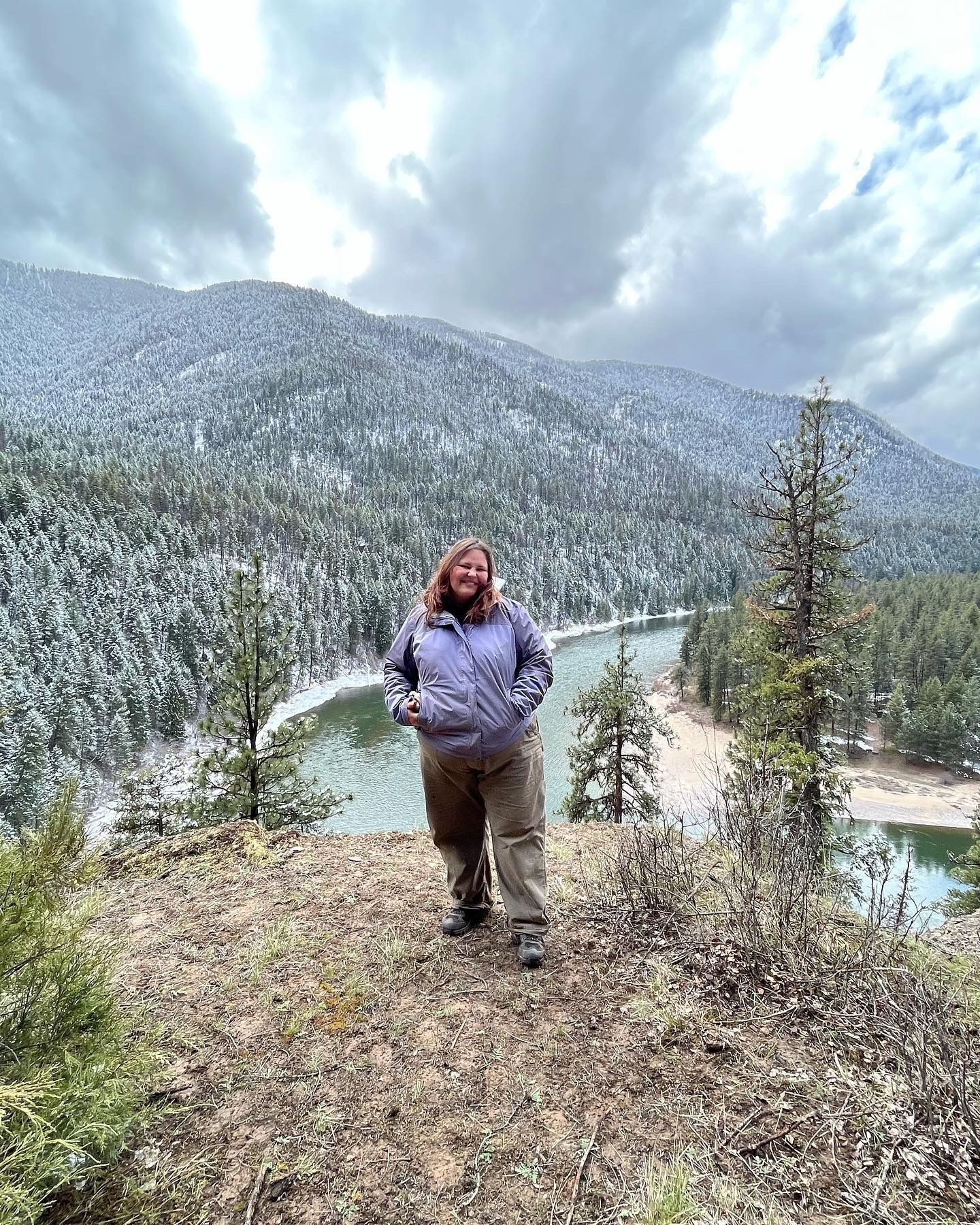 Trails week was definitely one for the books. Emma and I tagged along with the Northern Rockies Crew for a total of nine days out by the River Trail alongside the Clark Fork River. The landscape was absolutely stunning, and the project was full of unique training opportunities. The worksite itself was along a creek about a ½ mile from the trailhead. Our tasks from our project partners were to help rebuild two major switchbacks and build a reroute connecting one part of the trail to another. It was definitely a lot to accomplish in just nine days, however we did a lot! We were also not expected to finish the whole project as it's projected to take until the end of April!

Each day brought on new and exciting challenges. The first half of the week, we were debarking large cedar trees, learning how to build trail, and got a general idea of what the project work will be like. Over the weekend we were faced with some tough weather, but we all were able to get through it! Group hugs made my day, and we were all able to bond because of the conditions. The last part of the hitch was primarily reroute trail work, and starting to rebuild the switchbacks. On the last full work day, a woman needed to be rescued (she is fine and just had a broken ankle) and lots of MCC leaders were able to use their WAFA training to assist which was a cool learning experience. It made me eager and excited to get my certificate next month!

Overall, it was a great experience that pushed me to grow in many ways. I was able to really tap into my resiliency and to embrace new challenges in a good way. I learned so much and I'm grateful for the time spent on the River Trail.