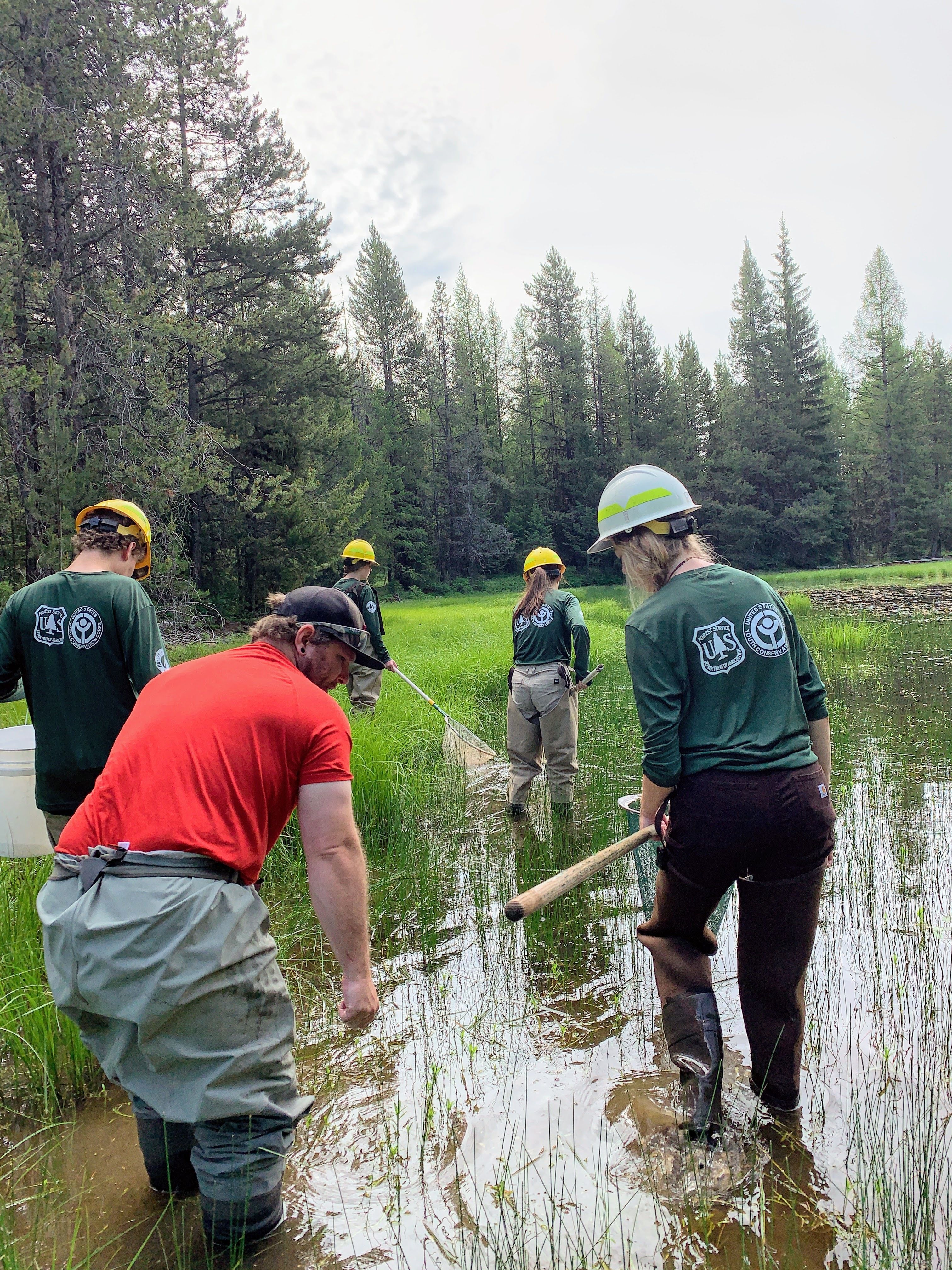 I have made so many memories working with my YCC group over this summer. We've had good days and some tiring days but we always worked our hardest. It was fun working in so many different divisions of the forest service and getting to learn about them.
I remember working in the wildlife department of the forest service because we got to survey ponds and lakes looking for amphibians. We caught a lot of frogs and I got over my fear of holding frogs. I also remember my group falling in the marsh, it was entertaining to watch and it was very fun to look back on.
One of my other favorite memories of this summer was when we got to build a fence when working with the range department of the forest service. We had to pound lots of fence posts in the ground which was a very enjoyable day for us. During this week I got to learn how to build a fence which I thought was great because it made me feel very productive.
Overall, this summer has been very fun and I have made so many memories that will stay with me my whole life. It was great working with people on my YCC crew because I got to make new friends and become close with all of them. I have really enjoyed my term with the Montana Conservation Corps and the Youth Conservation Corps and it has motivated me to stay connected to my local community and the natural world around me.