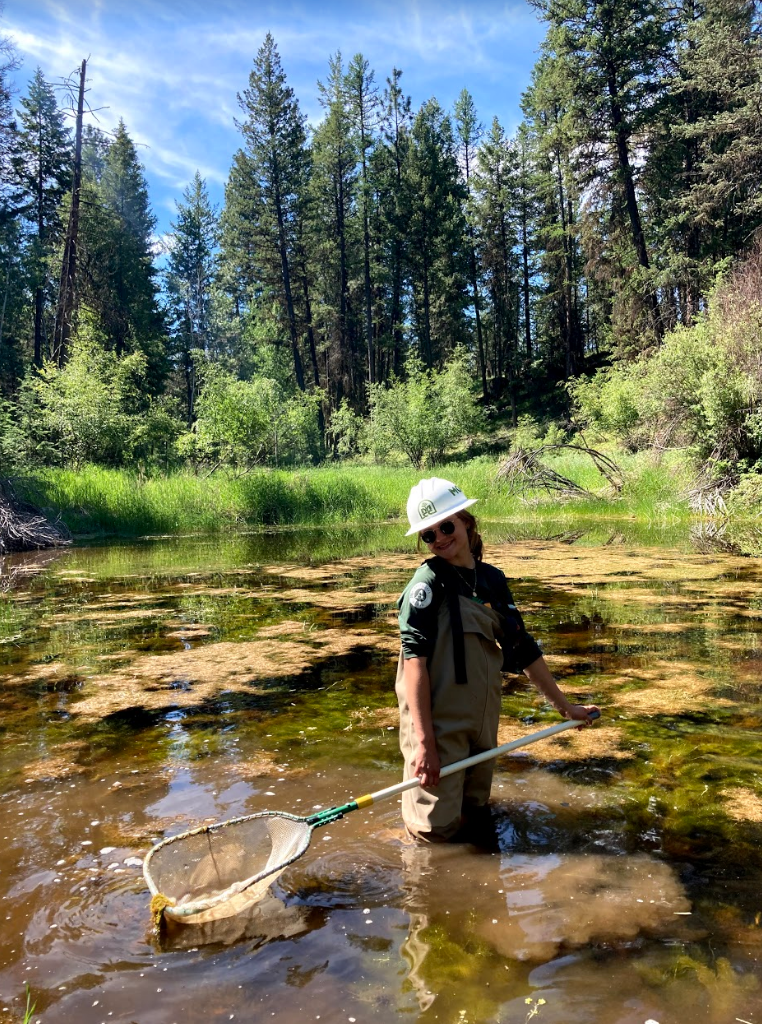 My favorite experience was doing the Amphibian Survey. The best part was getting to walk around and catch frogs, and, of course, see the scenery. The worst part was getting wet! It was very cold water and some of the drives were long, slow, and tiring. Hiking through the water made it worth it though. I learned so much about frogs, tadpoles, and salamanders! We got to go to lakes in my hometown I never knew about.
We got to go to many different sites to search for frogs and salamanders. Of all the sites we went to, my favorite was Blue Lake where I caught five snakes and we saw turtles bathing on a log. I loved catching the snakes because it was a challenge and I enjoyed learning about animals. I also caught lots of tadpoles in my net and it made me feel very accomplished.
Growing up in Eureka my whole life, I've gotten to go to many different lakes around here! I thought this spot was especially fun because I never even knew it existed. Discovering this new lake with my crew made me feel more connected with the area I live in. I really loved Amphibian Week because I got to learn more about the native animals and had lots of fun with my crew!