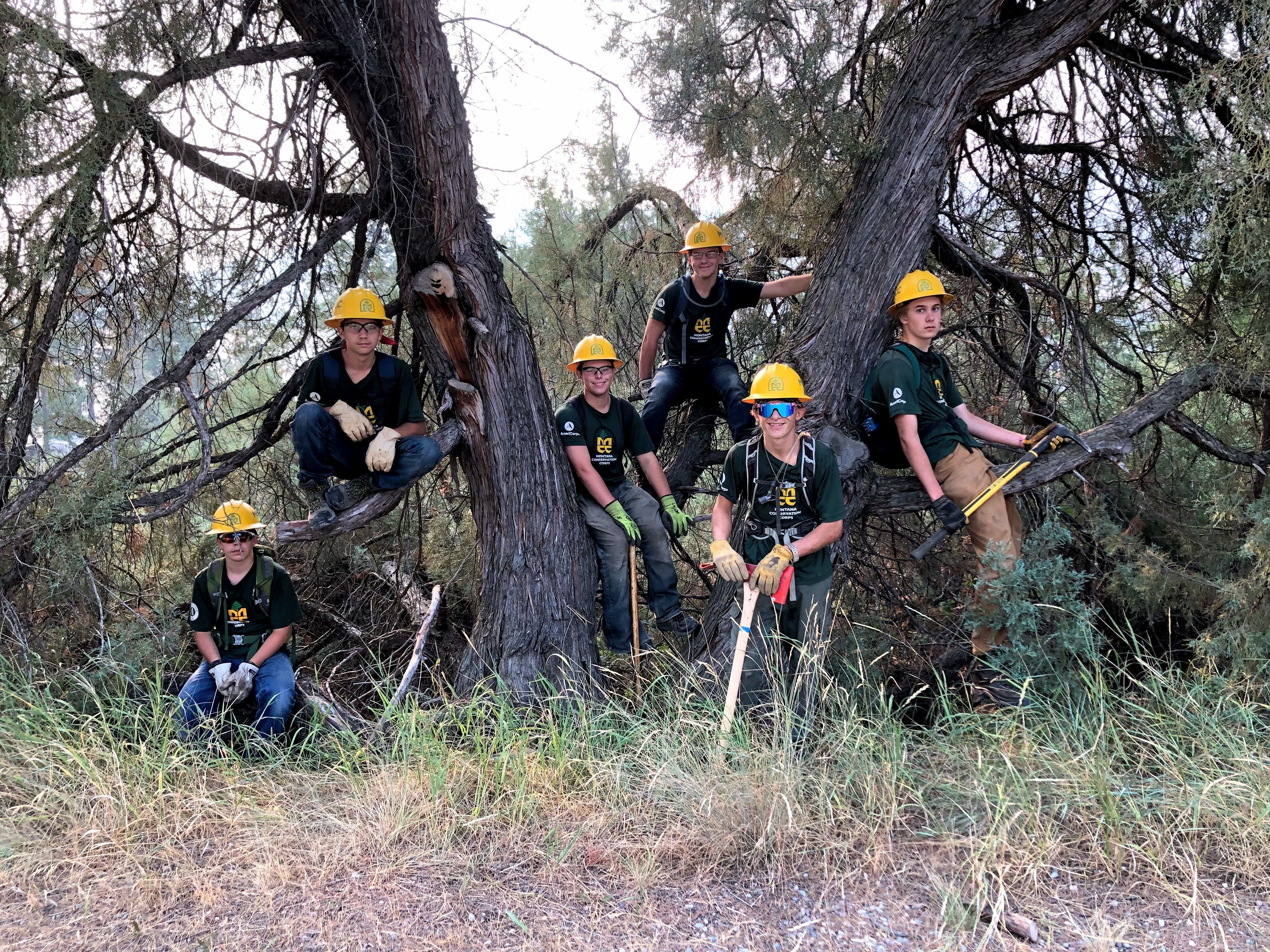 When joining an MCC youth crew, you can expect to have a bunch of fun out on hitch whether it's through games, leader-led activities, or hanging out with other goofy humans. Throughout the last four weeks, our crew took full advantage of creating fun memories both during the workday and on our off time back at camp. Here are some of the games that we will remember the most from our time together on the hitch.

Boat Building
-The participants were paired up and given the challenge of making a boat that had the ability to float in the water while also looking stylish. If they were able to make a boat that held one of the leaders without sinking, their group automatically won the challenge. It was a close competition that involved many innovative ideas and everyone had a great time sharing their boats and testing them out. Jake and Noah's boat ended up holding up Nicole the best in the water and they were deemed their winners!

Ninja!
-Our group loved playing this game whenever we had some downtime, it kept the energy of the group up and led to lots of laughter. We played a special version where everyone was able to use their arms, legs, and necks as limbs to increase the creativity and length of the game. Ninja was always full of sly moves, strategic planning, and lots of fun!

Cards!
-There were a ton of card games played throughout our hitch including I'm Happy, Monopoly, Uno, Knuckleheads, and more! In the car, during lunch, before dinner - you could name a time of day outside of work hours and there was probably a card game happening. Monopoly became one of the group favorites toward the end of our hitch, a constant battle for who could collect the most properties and money cards in their bank.

Ice Cream Sundae Surprise
-For this activity, the participants were paired up with one partner being blindfolded and the other guiding them through the instructions. The blindfolded partner retrieved ingredients to put on an ice cream sundae, without knowing what the objects were for and had to put their trust in their fellow participant. Again, this led to a lot of confusion and laughter as they navigated through the activity. Luckily it ended with everyone enjoying a nice ice cream treat on a hot day!

Field Games
-Our group loved playing ultimate frisbee and kickball together. We would find any open space that we could to play a small game together at the end of the day before washing off in the lake and heading to bed. These games helped with our group bonding and gave us an outlet for our leftover energy at the end of the day.

No-hands Watermelon Eating Contest
-The name explains it all, the participants were given a chunk of watermelon in front of them that they were challenged to consume without using their hands. It was tricky, slippery, and hilarious to watch. Plus it was a great cool treat to have at the end of the workday!

These are just some of our favorite games that we played throughout the hitch, there was no lack of fun with this group! We are so grateful that they took every opportunity to create their own fun, including the group in team bonding, and make lasting memories.